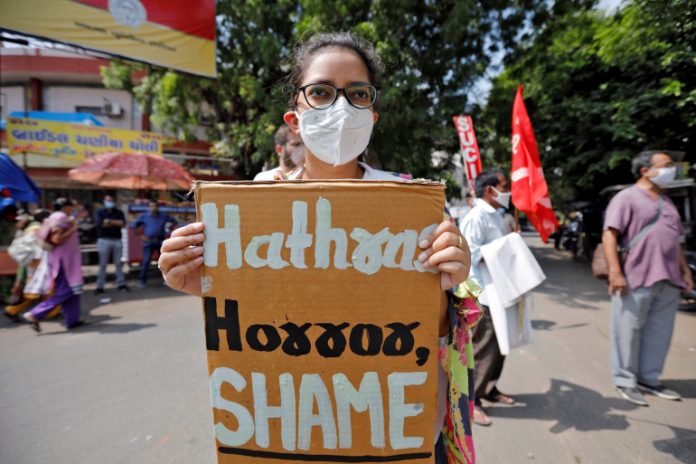 The four accused in the alleged Hathras rape case will undergo a polygraph and brain mapping test in Gandhinagar in Gujarat.
The Uttar Pradesh government had recommended a CBI probe into the case, in which a 19-year-old Dalit girl was allegedly gangraped in Hathras. She subsequently died at Delhi's Safdarjung Hospital on September 29. The case was handed over to the CBI on the request of the state government.
by a team of Central Bureau of Investigation (CBI) officials. The accused are currently lodged in Aligarh jail.
Also read: Maharashtra withdraws general consent to CBI; not first state to do so
In her 'dying declaration', the girl had accused four local upper-caste boys of gangraping and attempting to strangulate her. The four accused were arrested before the death of the victim and lodged in the Aligarh jail. A CBI team is taking them to Gujarat for the brain-mapping and polygraph tests.
The Hathras case gained media attention when the victim was cremated in a hurry and the police didn't allow her family to perform the last rites. Journalists were also denied access to the family.
Also read: From Kangana to Hathras… Security cover as a tool to intimidate
The police in Uttar Pradesh also arrested a Kerala journalist, Siddique Kappan, and three Campus Front of India members under sedition charges on October 5 when they were on their way to Hathras. The police said the four have links to the Popular Front of India.