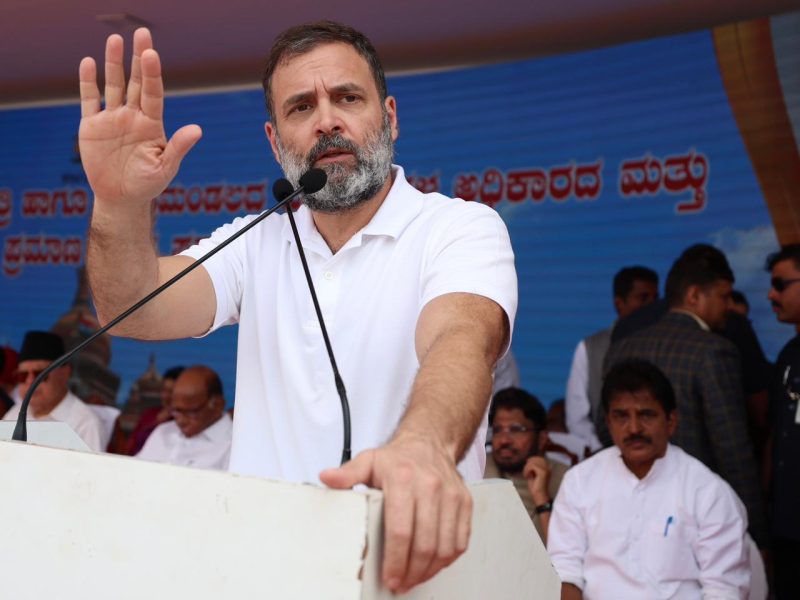 Major setback for Rahul as HC dismisses plea to stay conviction in Modi surname case
In a major setback for Congress leader Rahul Gandhi, the Gujarat High Court on Friday (July 7) dismissed his plea to stay his conviction in a defamation case over his "Modi surname" remark.
Stating that the conviction is "just proper and legal," the high court noted that there are at least 10 other criminal defamation complaints pending against Rahul and that the sessions court order doesn't warrant any interference.
"(Rahul) is seeking a stay on conviction on absolutely non-existent grounds. Stay on conviction is not a rule. As many as 10 cases are pending against (Gandhi)," said the high court, as per a Live Law report.
"Refusal to stay conviction would not in any way result in injustice to the applicant. There are no reasonable grounds to stay conviction. The conviction is just, proper and legal," the court said.
The high court also mentioned about Rahul's comments on Veer Savarkar in one of his speeches at Cambridge, in its order.
"It is needed to have purity in politics…A complaint has been filed against (Rahul) by the grandson of Veer Savarkar in Pune Court after (Rahul) Gandhi used terms against Veer Savarkar at Cambridge," the court added.
A stay to the conviction would have paved the way for Rahul's reinstatement as a Lok Sabha MP.
Rahul now will have to move the Supreme Court against the high court's order. As the latest judgement confirms his disqualification as a Lok Sabha MP, Rahul wouldn't be able to attend the Monsoon Session of Parliament, starting July 20. The Congress leader would not be able to contest the Lok Sabha elections next year if the Supreme Court upholds the high court's order.
Also read: Defamation case: Gujarat HC declines interim relief to Rahul; order post-summer
Irreversible consequence

In May, Justice Hemant Prachchhak, while hearing Rahul's plea, had refused to grant any interim relief and said that the court would pass a final order after the summer vacation, which ended three weeks back.
During a hearing on April 29, Rahul's lawyer had argued that a maximum punishment of two years for a bailable, non-cognisable offence meant his client could lose his Lok Sabha seat "permanently and irreversibly", which was a "very serious additional irreversible consequence to the person and the constituency he represents".
A metropolitan magistrate's court in Surat sentenced the former Congress president to two years in jail on March 23 after convicting him under Indian Penal Code (IPC) sections 499 and 500 (criminal defamation) in a 2019 case filed by BJP MLA Purnesh Modi.
Disqualified as MP 
Following the verdict, Rahul, elected to the Lok Sabha from Wayanad in Kerala, was disqualified as MP under the provisions of the Representation of the People Act. Subsequently, he also had to vacate his official bungalow.
Also read: Surat court rejects Rahul's plea to grant stay on conviction in defamation case
Rahul challenged the order in a sessions court in Surat along with an application seeking a stay on the conviction. While granting him bail, the court, on April 20, refused to stay the conviction, after which he approached the high court.
Surat West MLA Purnesh Modi had filed a criminal defamation case against Rahul Gandhi over his "how come all thieves have Modi as the common surname?" remark made during an election rally at Kolar in Karnataka on April 13, 2019.
(With inputs from agencies)