The Special Protection Group (SPG) cover given to Gandhi family is likely to be withdrawn by the Modi government after assessing threat inputs from all agencies.
Sonia Gandhi, Rahul Gandhi and Priyanka Gandhi will however continue to have Z+ security cover.
As reported by the Hindustan Times, a government official said that the threat perception of each of those protected by the SPG is reviewed every year and the current review indicates a reduced threat perception for Gandhi's and their security can be handled by other forces.
Advertisement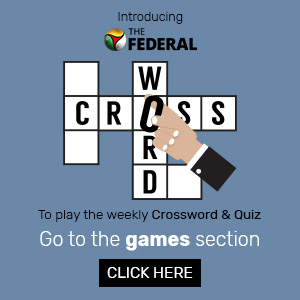 The Gandhis will be without SPG protection after 28 years. They were included in the VVIP security list following an amendment in September 1991 in the SPG Act of 1988.
Also read | Change in SPG rule brings Gandhis under govt surveillance; Cong cries foul

The security cover for the Gandhi family will be taken care Central Reserve Police Force (CRPF) personnel.
Recently, the SPG cover given to Rahul Gandhi came under inspection after certain "gaps" were found in his security detail. In the last four years, 143 of his 156 trips Rahul Gandhi did not accompany SPG with him.
Fresh guidelines related to the SPG to track the Gandhi family were issued by the government in October. Since then, it became mandatory for SPG personnel to accompany their charges at all times, including on personal foreign visits.
In August, the Centre had removed the SPG cover given to former Prime Minister Manmohan Singh and downgraded his security to the Z+ plus category.
Prime Minister Narendra Modi will now be the only person being protected by the elite SPG commandos.
Under the Z-plus security, they will have commandos from the paramilitary force in close proximity besides guards at their homes and where ever they travel in the country, the official said. SPG protectees, under the rules, are provided with guards, hi-tech vehicles, jammers and an ambulance in their carcade.
Also read | Centre revises SPG rules to ensure full compliance by Gandhis

(With inputs from agencies)