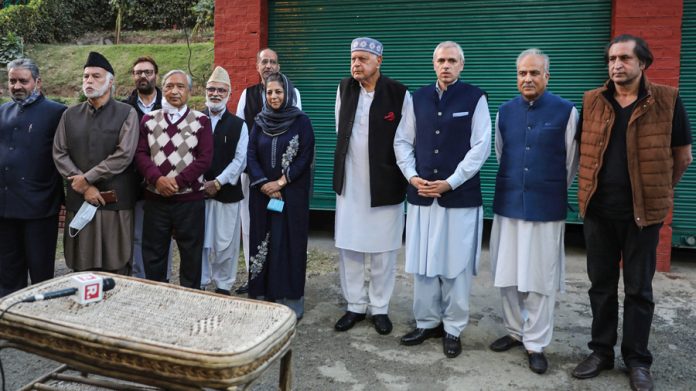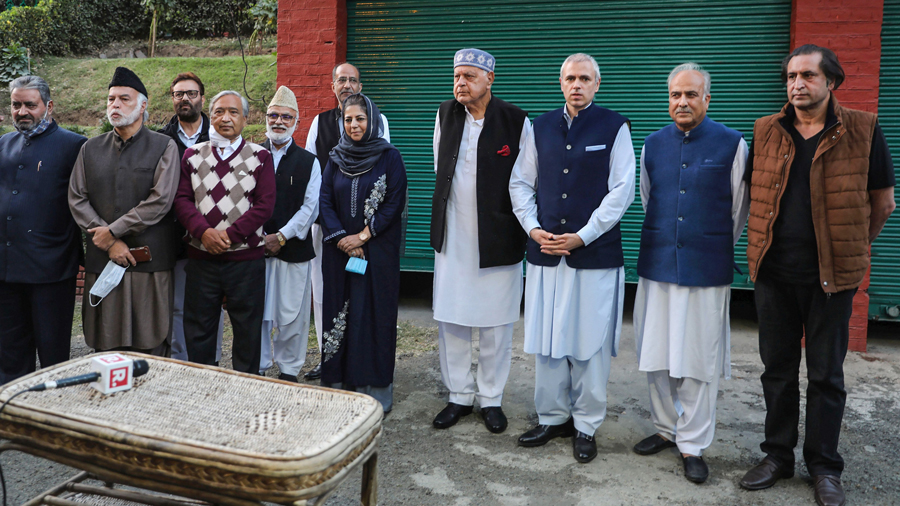 The BJP won an election for the first time ever in Srinagar after its candidate Aijaz Hussain claimed the Khonmoh-II seat in the District Development Council (DDC) election on Tuesday.
"The people have shown their faith in the prime minister and his policies. This is a message that nationalists are prospering in Kashmir," Hussain told reporters outside the counting centre at SKICC in Srinagar.
Senior BJP leader and Union minister Mukhtar Abbas Naqvi was heading the election campaign of Hussain in this predominantly Shia area of Balahama in Srinagar.
In the Valley, Gupkar Alliance is ahead on 73 seats followed by independent candidates leading on 28 seats. BJP won two seats in the Kashmir valley – one in Srinagar and one in Tulail seat in Bandipora district.
The BJP is leading in 53 seats of Jammu division. In South Kashmir, the Alliance candidates are leading on 34 (NC 15, PDP 14 and CPIM 5) out of the 49 seats declared so far. Independents are leading on 10 seats, Congress is ahead on 5 seats. In North Kashmir, Alliance has taken the lead in 13 out of 34 leads declared so far. The Alliance is followed by independent candidates leading on 11 seats. The BJP is also leading on two seats in North Kashmir.
Also read: What does Gupkar Declaration mean for Kashmir's changed political landscape?
Votes are being counted for 280 seats — 14 in each of the 20 districts of the union territory — and the process may take a long time because ballot papers were used instead of electronic voting machines (EVMs). Polling was held in eight phases over a period of 25 days in freezing cold conditions.
The Gupkar Alliance was created in protest against the scrapping of Article 370, which had given J&K a special status. However, the alliance leaders were missing during most of the campaign. Leaders like former chief ministers Farooq Abdullah, Omar Abdullah, Mehbooba Mufti and others were detained in August last year. The Abdullahs were released in March, while Mehbooba Mufti was freed in October.
Also read: We'll keep pot boiling, says Omar Abdullah as 'People's Alliance' emerges in J&K
The sudden declaration of DDC elections surprised the regional political parties. They came together under the banner of People's Alliance for Gupkar declaration or PAGD. Farooq Abdullah, Omar Abdullah and Mehbooba Mufti did not campaign even once for their candidates. It is not known why they left their candidates to themselves.
Anurag Thakur, the BJP's poll in-charge, said, "Even though people were threatened, they came out in huge numbers to cast their vote. This is the victory of democracy. PM Modi's dream that at grassroots level- panchayat, BDC & DDC elections should be held in J&K – has been fulfilled," Thakur added.