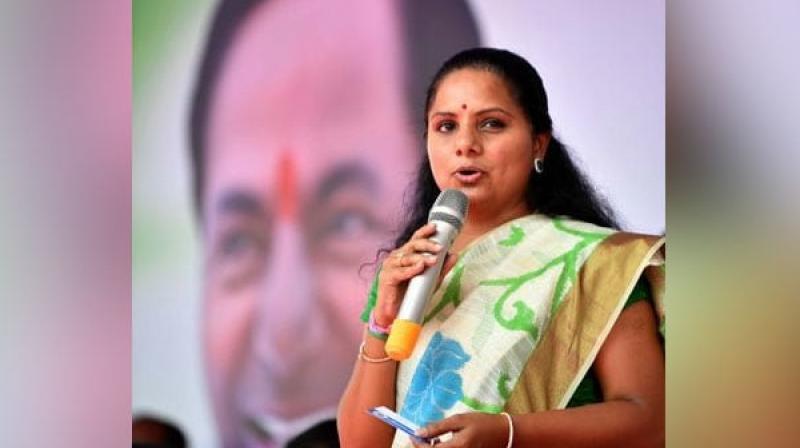 The Enforcement Directorate (ED) will question K Kavitha, BRS leader and daughter of Telangana Chief Minister K Chandrasekhar Rao, in the Delhi liquor policy case on Saturday morning. It is the same case in which former Delhi Deputy CM Manish Sisodia has been arrested.
Earlier, Kavitha was to be quizzed by ED on Thursday. However, citing her scheduled hunger strike in Delhi on Friday seeking the introduction of the Women's Reservation Bill in parliament, she asked the ED to postpone her questioning to Saturday, to which the Central agency had agreed.
Also read: Ready to face ED, have done nothing wrong: BRS leader Kavitha
A key focus of the Delhi liquor policy probe is on an alleged network of middlemen, businessmen and politicians which the Central agencies have called the "South Group". The ED alleged the liquor policy was tweaked to help companies of the "South Group" and Sisodia diluted the policy in their favour without any consultation. One of the "South Group" people under the radar is Kavitha. This has led to allegations against the Union government of "misusing Central agencies to harass Opposition leaders" with false cases.
"In India, there's no difference between ED summons and PM Modi's summons… It is a practice now wherever there's an election, before PM, the ED comes. What can the Opposition do? Go to people's court or the Supreme Court," said Kavitha on Friday.
Kavitha, 44, alleged the BJP is trying to "intimidate her leader", referring to her father KCR, who is hoping for a third consecutive term in power in the state, where assembly elections are due in a few months.