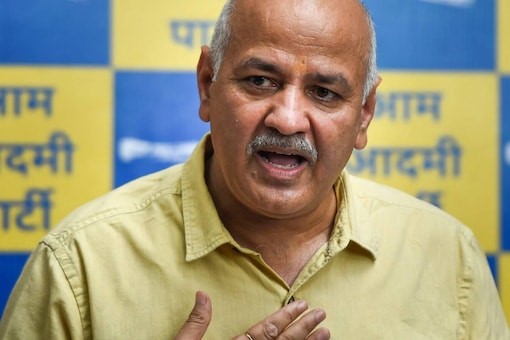 A Delhi court on Wednesday (March 22) sent former Deputy Chief Minister Manish Sisodia to 14-day judicial custody in a money laundering case related to the excise policy matter.
Special Judge M K Nagpal sent the senior AAP leader to jail till April 5 after the Enforcement Directorate (ED) produced him on conclusion of his custodial interrogation in the matter.
The AAP leader urged the court to allow him to carry a few religious and spiritual books to jail. The court in response asked Sisodia to move an application in this regard.
Also read: Manish Sisodia faces new corruption charges filed by CBI
The anti-money laundering probe agency has so far quizzed Sisodia for seven days in its custody in the matter.
Sisodia is already in judicial custody in a case filed by the CBI related to the Delhi excise policy.
On Tuesday (March 21), the special court deferred the hearing of the case to March 25 on the bail plea of Sisodia.
Also read: BJP claims Delhi govt setting up 'I love Manish Sisodia' desks, AAP denies
The AAP leader had told the court that neither he was flight risk nor the CBI could find anything incriminating against him during its probe in the case.
The public prosecutor, however, had argued before the court that releasing Sisodia when the CBI is just 36 days away from filing the charge-sheet will scuttle the investigation.
The CBI on February 26 arrested Sisodia in connection with alleged corruption in the formulation and implementation of the now-scrapped Delhi Excise Policy 2021-22. The ED arrested Sisodia on March 9 in Tihar jail, where he was lodged in connection with the case being probed by the CBI.
Interview | Manish Sisodia's arrest: What impact will it have on Delhi politics? | The Federal interview
(With inputs from agencies)