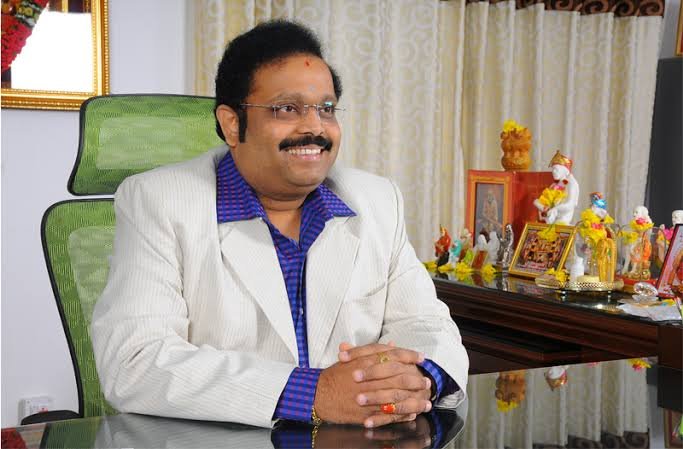 Daily wrap: DMK wins Vellore LS polls; National film awards announced
Rains, floods cripple normal life in Kerala, Karnataka, Maharashtra
Incessant downpour battered several states, including Kerala, Maharashtra and Karnataka, on Friday (August 9), with landslips and floods throwing normal life out of gear. Heavy to very heavy rainfall is likely at Kerala, Maharashtra, Goa, Madhya Pradesh, Karnataka and Rajasthan in the next 24 hours, according to a forecast by the India Meteorological Department. Kerala Chief Minister Pinarayi Vijayan said 28 people have died over the past three days in rain-related incidents in the state, which is again at the receiving end of the natures fury. At least 40 people are feared trapped under debris in major landslides that took place in Wayanad and Malappuram, he said.
Ayushmann, Vicky Kaushal share National Award for best actor
The winners of the prestigious national film awards for 2019 was announced on Friday (August 9) as jury members submitted their report to Information and Broadcasting Minister Prakash Javadekar with their final recommendations in various categories. This is the 66th year of film awards. Following are the list award winners. Adhitya Dhar bagged best director award for Uri and the best feature film award went for Ellaru (Kannada). Swanand Kirkire for Cumbhak (Marati) gets best supporting actor, while Surekha Sikri gets best supporting actress for Badhaai Ho (Hindi) and best popular film.
Arun Jaitley admitted to AIIMS, is stable, say doctors
Former Finance Minister Arun Jaitley was admitted to the AIIMS here on Friday (August 9) after he complained of breathlessness and restlessness, and is "haemodynamically stable". Prime Minister Narendra Modi, Home Minister Amit Shah, Lok Sabha Speaker Om Birla, Union Health Minister Harsh Vardhan and Minister of State for Health Ashwini Choubey are at the hospital to enquire about his health condition. "Arun Jaitley was admitted to AIIMS today morning. He is currently undergoing treatment in the Intensive Care Unit under the supervision of a multidisciplinary team of doctors. At present, he is haemodynamically stable," an AIIMS statement said.
DMK's Kathir Anand wins Vellore LS polls; Stalin calls it victory of democracy
DMK candidate DM Kathir Anand has won the Vellore Lok Sabha seat with a slender margin of 8,141 votes over AIADMK candidate AC Shanmugam. District collector Shanmugasundaram handed over the winning certificate to Kathir Anand after the counting process was done. With this, the DMK's numbers in the Lok Sabha goes up to 24. The party had contested the 2019 general elections in alliance with Congress, Left and other regional parties, and managed to win 38 of the 39 seats. Theni Lok Sabha seat alone went to the AIADMK where state Finance Minister O Panneerselvam's son OP Raveendranath emerged victorious.
Restrictions eased in J&K, schools to re-open, week after lockdown
A day after Prime Minister Narendra Modi reached out to the people of Jammu and Kashmir, the Jammu administration announced opening of schools from Saturday (August 10) while restrictions were eased in Kashmir on Friday (August 9) to allow people to offer Friday prayers in local mosques, a week after the state went into a lockdown ahead of the Centre's move to repeal the special status to the state under Article 370. Security forces were put on high alert across the Valley in an apparent move to prevent possible protests. The decision on easing of restrictions comes after National Security Advisor (NSA) Ajit Doval directed authorities to ensure that no Kashmiris were harassed.
NDTV founders detained at Mumbai airport; Roys say fake case
News television network NDTV's founders Prannoy Roy and his wife Radhika, who are facing a corruption case, were detained at the city airport on Friday (August 9) evening and prevented from flying abroad. In a statement, the leading media company said both were stopped from traveling abroad on the basis of "a fake and wholly unsubstantiated corruption case initiated by CBI" two years ago. Both of them were traveling to an undisclosed destination and were scheduled to return on August 16, the company said. "Today's action is, along with events like raids on media owners, a warning to the media to fall in line- or else," the company said, hinting of intimidation.