It took 110 days for coronavirus infections in the country to reach one lakh, while just 39 days more to go past the five lakh-mark.
Medical experts have pointed to the ramped up COVID-19 testing, now available more extensively and at a reasonable price, as a big reason for the spike in cases recently.
Six days after recording four lakh infections, India's COVID-19 tally went past the five lakh-mark on Saturday with the highest single-day surge of 18,552 cases, while the death toll climbed to 15,685, according to Union health ministry data.
Advertisement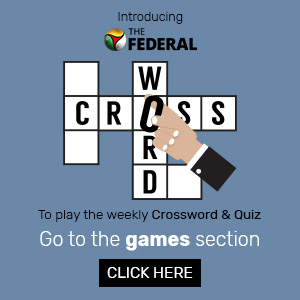 One to five lakh in 39 days
It took 64 days for COVID-19 cases in India to touch the (May 19) one lakh-mark from 100 cases, and another fortnight to cross two lakh cases on June 3. It took 10 days for the tally to touch the three lakh-mark and another eight days for the cases to climb to four lakh.
The nationwide lockdown was first imposed on March 25 for 21 days in a bid to contain the spread of the novel coronavirus. The lockdown was first extended till May 3 and then again till May 17. It was further extended till May 31.
The lockdown is now restricted only in containment zones across the country and will continue till June 30.
Recoveries more than active cases
The total number of recoveries has fast outgrown the number of active COVID-19 cases, with the difference between the two nearing one lakh fast, the Union health ministry said on Saturday (June 27).
The recovered cases have exceeded the active cases by 98,493 as of Saturday.
Related news: 8 states contributed 85% COVID-19 caseload, 87% deaths: Health Ministry

The number of active cases stood at 1,97,387 while 2,95,880 patients have recovered, the ministry said, adding, "With this encouraging status, the recovery rate is touching 58.13 per cent among COVID-19 patients."
According to the Indian Council of Medical Research (ICMR), a cumulative total of 79,96,707 samples have been tested up to June 26 with 2,20,479 samples being tested on Friday, the highest in a day since the beginning of the pandemic.
From the states
The top 15 states in terms of absolute numbers of COVID-19 recoveries are Maharashtra with 73,214, Gujarat with 21,476, Delhi with 18,574, Uttar Pradesh with 13,119, Rajasthan with 12,788, West Bengal with 10,126, Madhya Pradesh with 9,619, Haryana with 7,360, Tamil Nadu with 6,908, Bihar with 6,546, Karnataka with 6,160, Andhra Pradesh with 4,787, Odisha with 4,298, Jammu and Kashmir with 3,967 and Punjab with 3,164.
Top 15 states in terms of recovery rate are Meghalaya at 89.1 per cent, Rajasthan 78.8 pc per cent, Tripura 78.6 per cent, Chandigarh 77.8 per cent, Madhya Pradesh 76.4 per cent, Bihar 75.6 per cent, Andaman and Nicobar Islands 72.9 per cent, Gujarat 72.8 per cent, Jharkhand 70.9 per cent, Chhattisgarh 70.50 per cent, Odisha 69.5 per cent, Uttarakhand 65.9 per cent, Punjab 65.7 per cent, Uttar Pradesh 65 per cent and West Bengal 65 per cent.
As a testimony to the ramped-up testing facilities, India now has 1,026 diagnostic laboratories dedicated to COVID-19. This includes 741 in the government sector and 285 private laboratory, the ministry said.
Maharashtra
Coronavirus cases in Maharashtra rose to 1,59,133 with a record 5,318 new patients found on Saturday, while the death toll due to the pandemic reached 7,273 with 167 fatalities coming to light, an official said.
The increase in cases surpassed Fridays one-day highest figure of 5,024, said a state health official. 4,430 patients were discharged from hospitals, taking the number of recovered coronavirus patients in the state to 84,245, he added.
Related news: India records highest single-day COVID-19 spike with over 18,000 cases; death toll hits 15,685

So far, 8,96,874 people have been tested for the virus in Maharashtra. Out of 167 deaths reported on Saturday, 86 occurred in the last 48 hours and remaining had taken place earlier, the official said.
The recovery rate in the state is 52.94 per cent while the case fatality rate is 4.57 per cent. 5,65,161 people are in home quarantine and 36,925 are in institutional quarantine.
Gujarat
Gujarat on Saturday reported its highest single-day spike of 615 new COVID-19 cases, taking the overall count to 30,773, state Health department said.
With the death of 18 patients in the day, the number of fatalities has gone up to 1,790. The number of the recovered cases climbed to 22,417 after discharge of 379 patients in the day, it said.
The state now has 6,566 active cases.
Gujarat COVID-19 figures are as follows: Positive cases 30,773, new cases 615, deaths 1,790, discharged 22,417, active cases 6,566 and people tested so far 3,57,148.
Madhya Pradesh
The tally of coronavirus cases in Madhya Pradesh rose to 12,965 on Saturday after 167 people tested positive, 41 of them in state capital Bhopal. Four COVID-19-related deaths were reported in Indore, the district worst-affected by the pandemic in the state, which took the overall death toll in the state to 550, health officials said.
Around 167 persons were also discharged from hospitals during the day, taking the number of recovered coronavirus patients to 9,971, while there are 2,444 active cases, he said.
Related news: Telangana: Data mismatch, COVID-19 guidelines violation found in pvt labs

"Indore now has 4,575 cases after 32 people were found to have been infected in the district on Saturday while the death toll there stands at 218," the official said.
"The COVID-19 case count in Bhopal reached 2,705 while the death toll in the state capital is 94," he added.
No new coronavirus case was reported from 26 districts since Friday, while five districts did not have any active case, a health department bulletin said. There are 1,081 active containment zones in the state, officials added.
Punjab
Seven more people died of coronavirus in Punjab on Saturday, raising the toll to 128, while 100 new cases pushed the states infection count to 5,056. Three deaths were reported in Sangrur, two in Amritsar and one each in Jalandhar and Bathinda, as per the medical bulletin issued by the government.
One fatality earlier reported in Fatehgarh Sahib has now been removed from the death toll figure as the deceased belonged to Uttarakhand, it stated.
There was no let up in the rising number of new coronavirus cases in the state, with 100 more people testing positive for the infection on Saturday.
A total of 3,320 people have been cured of the infection so far, according to the bulletin. There are 1,608 active cases in the state as of now, it stated.
Kerala
In the highest single day spike of COVID-19 cases so far, Kerala reported 195 positive cases on Saturday, taking the total number of infections in the state to 4,071.
The state has been reporting over 100 cases each day for the past nine days. Over 1.67 lakh people are under observation.
While Malappuram reported the highest number of cases at 47, Palakkad witnessed 25 new infections, Thrissur recorded 22 and Kottayam (15),Health Minister K K Shailaja said in a press release.
Related news: India allows use of dexamethasone for treating COVID-19 patients

So far 2,108 have recovered from the infection, including 102 who were discharged today. Those presently under treatment are 1,939. About 1,67,978 people are presently under observationof whom 1,65,515 are in home/institutional quarantine and 2,463 in hospitals.
With a sharp rise in COVID-19 cases, the government has ramped up testing of samples. In the last 24 hours, 6,166 samples have been sent for testing. So far, over 1.15 lakh samples have been sent for testing and results of 4032 samples are awaited, the release said.
Tamil Nadu
Tamil Nadu continued to witness a spike in coronavirus cases with the state on Saturday reporting 3,713 cases and 68 fatalities, pushing the infection count to 78,335 and death toll to 1,025. For the third straight day, the state reported over 3,500 cases.
The number of recoveries was at 2,737 today, totalling to 44,094 people getting discharged from health care institutions after recovery, a state health department bulletin said.
With the government laying emphasis on ramping up testing of samples, the number tested on Saturday was at 34,805, taking the count to 10,77,454. Active cases in the state stood at 33,213, the bulletin said.
Delhi
The national capital recorded 2,948 fresh coronavirus cases in the last 24 hours, taking the total case count across the 80,000-mark, and 66 more deaths due to the disease, authorities said on Saturday.
After June 22, it was the first time that the number of cases per day fell below the 3,000-mark in the city. The total number of COVID-19 patients in the capital now stands at 80,188. The death toll due to the disease is 2,558, according to the latest Delhi health department bulletin.
As many as 49,301 patients have recovered, been discharged or migrated so far, while there are 28,329 active cases. As many as 19,180 tests were conducted. A total of 4,78,336 tests have been conducted till date — 25,175 tests per million population, it said.
Related news: Prevent infection from developing into disease, ex-Harvard doctor suggests govt

The total number of COVID-19 positive patients under home isolation stands at 17,381, it said.
In the last one week, the number of new infections has grown by around 5 per cent everyday. For every 100 confirmed cases, three have died due to the virus in the city so far. The recovery rate has increased to around 61 per cent.
West Bengal
Thirteen more people died due to COVID-19 in West Bengal on Saturday, taking the states toll to 629, while 521 fresh cases pushed the tally to 16,711, a health department bulletin said.
Twelve of the 13 deaths were due to comorbidities where COVID-19 was incidental, it said.
A total of 254 patients have been discharged from hospitals since Friday and the number of active cases in the state now stands at 5,293. During the last 24 hours, 9,548 samples have been tested, the bulletin said.
(With inputs from agencies)