A record jump of 9,851 cases and 273 fatalities in 24 hours took the country's COVID-19 tally on Friday to 2,26,770 and death toll to 6,348, according to the Union Health Ministry.
The number of active COVID-19 cases stood at 1,10,960 while 1,09,462 patients have recovered till Friday 8 AM with 5,355 having been cured in the last 24 hours, the health ministry said, adding the recovery rate was 48.27 per cent.
Reports claim that with the current rate of rapid spreading, the country will cross Italy's tally which currently has 2,33,836 cases of COVID-19.
Advertisement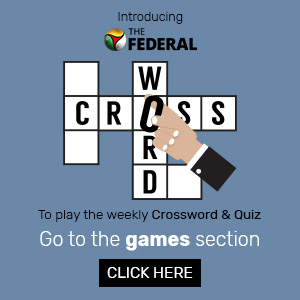 Related news: India records biggest surge of 9,851 COVID cases in 24 hours

India is now the seventh worst-hit nation after the US, Brazil, Russia, the UK, Spain and Italy.
In terms of fatalities, India is ranked 12th at present, while it is placed at eighth place in terms of recoveries. However, India figures among the top-five countries in terms of active cases.
From the states
As India moves towards unlocking various sectors, COVID-19 cases have been rising exponentially with a jump of nearly 61,000 cases in the past one week, and medical experts feel that if the situation spirals out of control, the lockdown may have to be reimposed.
The spike in the last one week has been of 60,971 cases, while the increase in the number of infections in the week before that was 47,352.
Of the 273 deaths reported since Thursday morning, 123 were in Maharashtra, 44 in Delhi, 33 in Gujarat, 16 in Uttar Pradesh, 12 in Tamil Nadu, 10 in West Bengal, six each in Telangana and Madhya Pradesh, four each in Karnataka, Bihar and Rajasthan, three each in Andhra Pradesh and Kerala, two in Uttarakhand and one each in Jammu and Kashmir, Haryana and Jharkhand.
Of the total 6,348 fatalities, Maharashtra tops tally with 2,710 deaths followed by Gujarat with 1,155 deaths, Delhi with 650, Madhya Pradesh with 377, West Bengal with 355, Uttar Pradesh with 245, Tamil Nadu with 220, Rajasthan with 213, Telangana with 105 and Andhra Pradesh with 71 deaths.
Maharashtra
Maharashtra reported 2,436 new coronavirus patients on Friday, taking the tally of cases in the state to 80,229, a health department statement said.
139 COVID-19 patients died during the day, taking the death toll to 2,849. Out of 139 deaths on Friday, 93 were reported from Mumbai Metropolitan Region (MMR) including 54 from Mumbai city.
As many as 1,475 patients were discharged after recovery from hospitals in the state, taking the number of recovered patients till now to 35,156. So far 5,22,946 people have been tested for the virus. There are 42,224 active patients in Maharashtra at present.
Related news: COVID-19: SOPs aim to instill proper behaviour for resuming activities
Twenty-seven of the 139 deaths which were recorded on Friday took place in the last two days, while 112 deaths took place between April 21 to June 2, the statement said.
Of 112 deaths, 41 were from Mumbai, it added.
Pune city has recorded 7,877 cases and 364 deaths, Solapur city 1,132 cases and 88 deaths, Aurangabad city 1,735 cases and 88 deaths, Malegaon city 777 cases and 66 deaths, the statement said.
Tamil Nadu
Tamil Nadu continued to witness a surge in COVID-19 infections with 1,438 cases and 12 deaths reported on Friday, taking the count to 28,694 and fatalities to 232.
Of the fresh positive cases, Chennai alone accounted for 1,116 with the state capitals aggregate touching a whopping 19,826.
Continuing with the trend of a new high everyday, Tamil Nadu on the sixth straight day today reported 1,000 plus cases and the newly infected include six people from Qatar, five from Dubai and one from Sri Lanka, a health department bulletin said.
While 14 were returnees from Delhi, seven were from Maharashtra and those infected Friday comprises 851 men, 584 women and three transgenders.
The silver lining is that 12,697 are the active cases with 861 people getting discharged today from various hospitals and totally 15,762 have got cured of the illness caused by the pathogen. Also, 800 plus recoveries in a single day is the highest in the past 10 days.
Gujarat
Around 510 new coronavirus patients were detected in Gujarat since previous evening, the highest increase in a single day, while 35 patients died, the state health department said.
The total number of positive cases in the state has gone up to 19,119, while death toll due to coronavirus rose to 1,190, it said, adding that 344 persons also recovered during the day, taking the total of those discharged from hospitals to 13,011.
Gujarat COVID-19 figures are as follows: Positive cases 19,119, new cases 510, deaths 1,190, discharged 13,011, active cases 4,918 and people tested so far 2,39,911.
Related news: Unlock 1: Centre issues SOP for mall, temple visitors from June 8
The number of coronavirus positive patients in Ahmedabad reached 13,678 after 324 more cases were reported in the last 24 hours.
With the death of 30 patients during the same period, the count of victims in the district rose to 968, the department said in a release.
As many as 251 patients were discharged from different hospitals after recovery in the last 24 hours.
Kerala
Kerala's COVID-19 new positive cases on a single day touched three digits for the first time with the state recording 111 infections on Friday, prompting chief minister Pinarayi Vijayan to term the situation grim.
The surge in positive cases has pushed the infection count to 1,699 while 1.77 lakh people are under observation.
Of the positive cases, 50 had come from abroad and 48 from other states, including Maharashtra 25, Tamil Nadu 10, Karnataka three and Delhi four.
Giving the break-up of cases, Vijayan said Palakkad reported the highest number of cases 40, followed by Malappuram 18, Pathnamthitta 11, Ernakulam 10, Thrissur eight, Thiruvananthapuram five, Alappuzhafive, Kozhikode four, Idukki three, Kollam two, Wayanad three, Kottayam and Kasaragod one each.
Of the 1.77 lakh under observation, 1,545 are in hospitals, including 247 admitted today and remaining in home or institutional quarantine facilities.
Karnataka
Karnataka registered its highest single-day spike of more than 500 new COVID-19 cases, taking the total number of infections in the state to 4,835, the health department said on Friday.
The previous biggest single-day spurt was recorded on June 2 with 388 cases. Of the 515 fresh cases reported, 482 are returnees from other states, mostly (about 471) from neighboring Maharashtra.
Udupi district saw a major spike with over 200 cases today and the total tally of the district breaching seven hundred cases mark, to stand at 768.
Related news: SC mulls granting 15 days to govt to transport stranded migrants

As of June 5 evening, cumulatively 4,835 COVID-19 positive cases have been confirmed in the state, which includes 57 deaths and 1,688 discharges, the department said in its bulletin.
Accordong to state COVID-19 war room data, out of the total 4,835 cases, 93 per cent (4,488 cases) are asymptomatic and 7 per cent (347) are symptomatic.
West Bengal
West Bengal reported 11 more COVID-19 deaths on Friday, taking the toll to 294 while the state also registered its highest single-day spike in cases with 427 new patients, pushing the virus count to 7,303, a health department bulletin said.
The number of active cases rose to 4,025, it said.
Of the 11 deaths, four each were from Kolkata and its twin city Howrah while two were reported from North 24 Parganas district and one from Hooghly, the bulletin said.
There were deaths of 72 other patients due to co-morbidities where COVID-19 was "incidental", it maintained, adding that in the last 24 hours, 9,686 samples have been tested.
At least 144 people were discharged from different hospitals since Thursday evening after getting cured of the disease, taking the total number of recoveries to 2,912, it added.
Rajasthan
Rajasthan reported 68 fresh cases of COVID-19 on Friday, taking the total number of positive cases in the state to 9,930, an official said.
Related news: Unlock 1.0: What's lockdown efficiency and the way forward

While 23 cases were reported from Jhalawar, 20 people tested positive for the novel coronavirus in Bharatpur. Jaipur reported 16 cases, 4 were from Baran, two from Kota, two people from other states and one from Sawaimadhopur also tested positive, the official said.
So far, 213 COVID-19 patients have died in the state including 101 in Jaipur alone. A total of 7,162 patients have recovered so far and 6,551 of them have been discharged. There are 2,555 active cases in the state as of now.
Punjab
One more person died of coronavirus in Punjab, pushing the death toll to 48, while 46 fresh positive cases raised the states infection count to 2,461, officials said on Friday.
Sixteen cases were reported in Ludhiana, eight in Jalandhar, four in Mohali, three each in Gurdaspur and Amritsar, two each in Kapurthala and Tarn Taran, one each in Patiala, Fatehgarh Sahib, Bathinda, Muktsar, Moga, Sangrur, Pathankot and Faridkot, as per the medical bulletin.
Twenty-six coronavirus patients were discharged from various hospitals, taking the figure of the cured persons to 2,069.
Three patients are critical and are on the ventilator support, according to the bulletin.
A total of 1,13,542 samples have been taken so far for testing, it said.
According to the health ministry's website, more than 70 per cent of the deaths are due to comorbidities.
(With inputs from agencies)