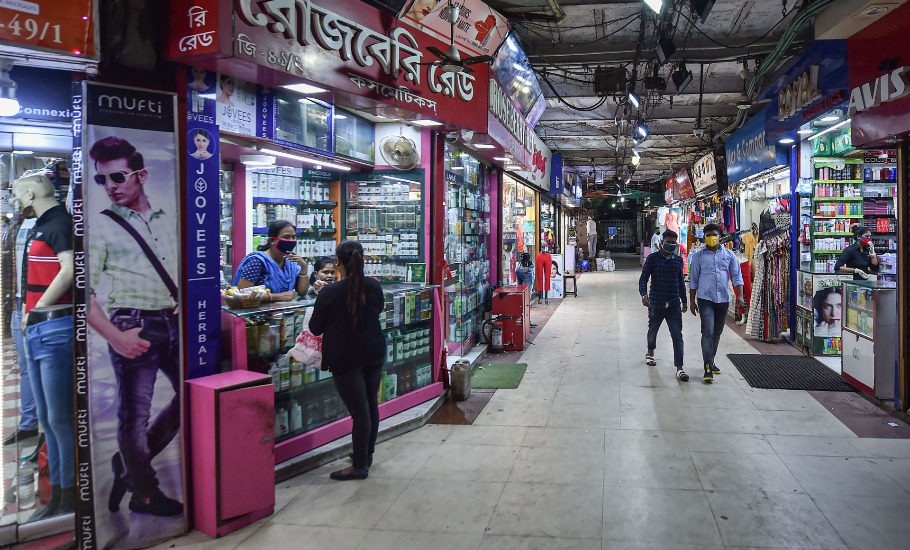 Unlock 1: Centre issues SOP for mall, temple visitors from June 8
The Union Health Ministry on Thursday (June 4) issued standard operating procedures (SOP) to be followed by religious places, shopping malls, restaurants, hotels and offices to be effective from Monday (June 8) onwards.
According to the SOPs, restaurants, hotels, places of worship and offices in COVID-19 containment zones will remain closed and only those outside these areas will be allowed to open.
Also, shopping malls located outside containment zones will be allowed to open, barring cinema halls, gaming arcades and children play areas in these establishments, the ministry said.
Related news: Unlock 1: What's lockdown efficiency and the way forward
As per the SOP, temperature screenings is a must at entrances and only asymptomatic staff, guests, customers and devotees will be allowed into the premises. It will be mandatory to wear face masks at all times.
The public places have been instructed to ensure proper crowd management and maintain effective and frequent sanitation, with a particular focus on lavatories, drinking and hand washing stations/areas.
Frequently touched surfaces like door knobs, elevator buttons, hand rails, benches and washroom fixtures among others should be cleaned and regularly disinfected.
The ministry also instructs people to maintain a physical distance of at least 6 feet when queuing up at public places.
The SOP also advises installation and use of the Aarogya Setu app.
The ministry guidelines limited the seating capacity to 50 per cent in restaurants and food courts. Restaurants have also been urged to encourage takeaways and deliveries instead of dine-in.
For air-conditioning and ventilation, the ministry said the guidelines of CPWD shall be followed which inter alia emphasises that the temperature setting of all air conditioning devices should be in the range of 24-30 degrees Celsius, relative humidity should be in the range of 40-70 per cent and intake of fresh air should be as much as possible and cross ventilation should be adequate.
The ministry has employers to take extra care of older employees, those who are pregnant or have medical conditions.
While hotels and boardings have been asked to keep a proper record of the guest's travel history and medical condition, they have also been instructed to disinfect the guest's luggage before sending them to rooms.
"For room service, communication between guests and in-house staff should be through intercom/mobile phone and room service (if any) should be provided while maintaining adequate social distance," the guidelines said.
Related news: 3 Ws of India's lockdown: See what is open from when and where 
According to the health ministry data, the country has registered over 8,000 new cases for the fifth day in a row.
The re-opening of the economy comes at a time when the cases have touched 2,16,919 and the death toll is at 6,075.
In its morning update, the Union Health Ministry said the country registered a record spike of 9,304 new cases since Wednesday 8 am, with 260 fatalities in this period.
India stood seventh among the nations worst hit by the COVID-19 pandemic after the US, Brazil, Russia, the UK, Spain and Italy.
(With inputs from agencies)