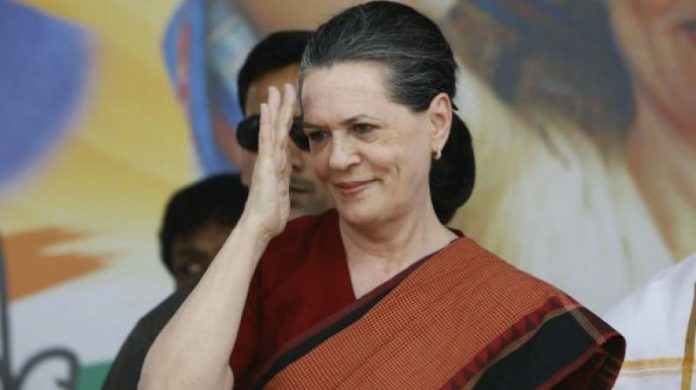 With Sonia Gandhi offering to quit as the Congress's interim president, the tumultuous situation in the party looks similar to 1999 when Sharad Pawar, now the NCP chief, had walked out over Sonia's "foreign origin."
Sonia's rise in the party had come at tragic circumstances following the assassination of her husband and former PM Rajiv Gandhi on May 21, 1991.
It was only in 1997 — years after she repeatedly rejected offers to take over the party — that Sonia agreed to become a primary member of the party at its Kolkata plenary.
Advertisement
In the interim years, former PM PV Narsimha Rao and Sitaram Kesari led the party and also faced internal revolts. Rao stepped down in 1996 and Kesari was unceremoniously removed.
Congress' fortunes had continued to dwindle and it lost the 1996 polls. Several senior leaders such as Madhavrao Scindia, Rajesh Pilot, Narayan Dutt Tiwari, Arjun Singh, Mamata Banerjee, GK Moopanar, P Chidambaram and Jayanti Natarajan openly revolted against Kesri, splitting the party into many factions.
Related news: Congress in doldrums: Five likely doldrums scenarios amid CWC brainstorm
On March 14, 1998, Gandhi was elected as the Congress president. But over a year later on May 15, 1999, and just before the Lok Sabha elections, three leaders — Sharad Pawar, PA Sangma and Tariq Anwar — revolted against her, challenging her projection as the party's prime ministerial candidate, on the grounds of her foreign origin. She quit her post.
Several prominent party leaders at that time, too, resigned in her support. Hundreds of party workers had gone on a hunger strike and a nationwide agitation was launched to request her to take back her resignation. Sonia relented and agreed to withdraw her resignation only after the party expelled Pawar, Sangma and Anwar for six years on May 20, 1999. A few days later, a special session of the All India Congress Committee was called to welcome her back as the party chief.
She contested the Lok Sabha elections from Bellary, Karnataka and Amethi (Uttar Pradesh), in 1999. She won both seats but chose to represent Amethi. In Bellary, she had defeated veteran BJP leader, Sushma Swaraj.
In the 2004 general election, Gandhi launched a nationwide campaign, crisscrossing the country on the Aam Aadmi (ordinary man) slogan in contrast to the 'India Shining' slogan of the BJP-led NDA alliance. Following the unexpected defeat of the NDA, she was widely expected to be the next Prime Minister.
On May 16, she was unanimously chosen to lead a 15-party coalition government with the support of the Left, which was subsequently named the United Progressive Alliance (UPA).
The NDA again protested her "foreign origin". This was eventually dismissed by the Supreme Court.
Gandhi recommended Manmohan Singh as her choice as Prime Minister, which the party leaders accepted.
As chairperson of the National Advisory Committee and the UPA, she played an important role in making the National Rural Employment Guarantee Scheme and the Right to Information into laws.
Related news: Sonia's offer to resign sends loyalists rallying behind her, Rahul
In the 2014general election, she held her seat in Rae Bareli. But, the Congress and the Congress-led UPA alliance suffered their worst result, winning only 44 and 59 seats respectively.
Sonia returned to active politics to campaign for the 2018 Karanataka Assembly polls, having stayed away from campaigning for elections since 2016.
Rahul Gandhi, taking responsibility for Congress' second consecutive loss in the general election in 2019, resigned from the post of President on May, 25. The Congress Working Committee met on August, 10 to take a final call on the matter and passed a resolution asking Sonia Gandhi to take over as Interim president until a consensus candidate could be picked.