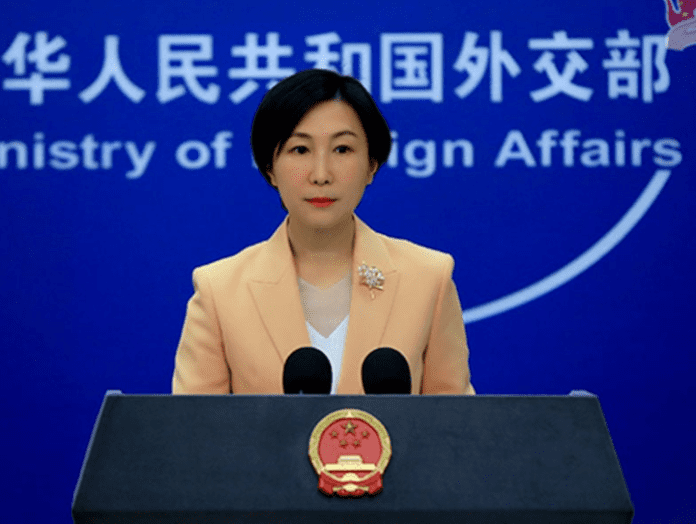 China has responded positively to Russia's new foreign policy concept, saying Beijing, Moscow and New Delhi are emerging as "major powers" with "notable influence" and it was ready to boost ties with them and send a "positive signal" to the world in view of the complex changes.
Russian President Vladimir Putin on March 31 signed the new Foreign Policy Concept, which said strengthening and deepening relations with China and India is a diplomatic priority for Russia.
Also read: China granted visas to over 18,000 Indians since January: Diplomat
Russia will focus on strengthening its strategic partnership and trade ties with India in Eurasia and ensure their resistance to "destructive actions" of unfriendly states and their alliances, according to an updated foreign policy doctrine approved by Putin.
Russia's bilateral ties with India have remained robust despite Moscow's invasion of Ukraine. Besides, India's import of Russian crude oil has gone up significantly in the last few months despite increasing disquiet over it in many Western countries.
'Ready to strengthen communication with international community'
Responding to Russia's new Foreign Policy Concept, Chinese Foreign Ministry spokesperson Mao Ning said at a media briefing that "China, Russia and India are all major emerging major countries with notable influence".
"As the international and regional landscape is facing profound and complex changes, we are ready to strengthen communication with the international community including Russia and India and send a positive signal to the world about defending true multilateralism and jointly responding to global challenges," she said.
Also read: China expects Saudi, Iran to improve ties under peace deal: Xi tells Saudi prince
She laid special emphasis on Beijing's strategic relationship with Moscow.
"China and Russia are dedicated to growing a new type of major-country relations featuring mutual respect, peaceful coexistence and win-win cooperation. The bilateral relationship does not target and is not affected by any third party," she said.
"Last month, President Xi Jinping paid a successful state visit to Russia. The two heads of state drew a blueprint for the future course of China-Russia relations. The two sides are comprehensively following through on the important common understandings between the two leaders," she said.
"We are fully confident about the future of China-Russia relations," she added.
Also read: 'We reject his outright', says India on China renaming 11 places in Arunachal as part of S Tibet
China's assertion on strengthening ties with India comes amid its incursion into Indian territory along the Line of Actual Control. The country recently renamed 11 areas in Arunachal Pradesh, demarcating them under South Tibet, in an unilateral decision that is likely to affect its bilateral relations with New Delhi.
(With inputs from agencies)