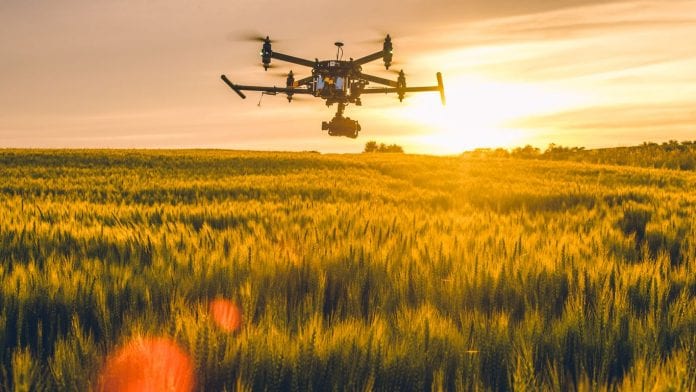 Concerned over cross-border smuggling of drugs from Pakistan and rampant violation of norms governing use of drones, the Centre has decided to crack down on unauthorised possession of drones. During the recent months, several pilots of civilian aircraft operating across the country have reported sighting of "unidentified objects" that are most-probably drones, sometimes close to airports, triggering fears of threat to air traffic.
While Punjab police have formed a special team to crack smuggling of drugs, and sometimes weapons too, from Pakistan using drones, the Civil Aviation Ministry has issued an ultimatum to all those possessing drones to either register them or face the music. A voluntary disclose scheme for this purpose was announced on Monday (January 14) for this purpose and the ministry has made it clear that all drone-owners will fall foul of law if they do not obtain Drone Acknowledgement Number (DAN) and Ownership Acknowledgement Number (OAN) for their equipment.
Fresh incidents raise concern
While fears of drones being misused for illegal activities has always worried officials who had come out with regulations for use of drones last August, recent incidents in Punjab have only confirmed their concerns and goaded them into speedy action. Punjab police started investigations after they found a drone that had crashed and received intelligence on cross-border smuggling of drugs and arms from the state. Subsequent checks led to seizure of a couple of drones and offered them a peep into illegal possession and operation of drones for nefarious activities. The GPS-enable drones seized by police helped them widen their investigation and form a special team for that purpose.
Also read: Pak terror group drops arms in Punjab to launch 26/11-like attacks
Subsequently, a couple of arrests have been made and investigation is in full swing now.
Since the crime pertains to cross-border smuggling, central authorities were also alerted quietly. A quick review found that operation of unauthorised drones was happening across the country and not just in Punjab alone. That pilots have reported drones flying near airports made them realise that it was not serious enough to tighten the regulations.
Checking large drones a bigger problem 
While drone toys are available even in small towns and most of them are cheap stuff made in China, the real threat comes from GPS-enabled drones that are easily available online. These are the type of drones that can carry a payload to a pre-set destination accurately or can be remotely controlled over a long distance. This is the category that poses the threat of misuse by unscrupulous elements and the Civil Aviation Ministry wants to regulate use of these drones and monitor on a continuous basis.
Nano drones which are mostly toys are not a bother, said a senior official of the Civil Aviation Ministry. We are concerned about the larger drones that are primarily imported and we also now hear about people assembling them here, said the official on condition of anonymity. Technically, the Civil Aviation Ministry defines them as Unmanned Aircraft or Remotely-Piloted Aircraft. Starting from permission for import, possession and use of these drones are subject to various regulations including Unique Identification Number (UIN), Unmanned Aircraft Operator Permit (UAOP) and other operational requirements.
However, these regulations have been primarily on paper only and violations have been rampant as it is not easy to detect use of drones due to their small size and the difficulty in establishing connectivity between a flying drone and a person operating it. Now an one-time window has been opened for registration of all drones in India which have not been taken into possession in line with guidelines of the Civil Aviation Ministry. Therefore, a provision has been made in the digitalsky.dgca.gov.in portal to register drones and obtain DAN and OAN. However, for legal operation of drones other guidelines have to be complied with and both the drone as well as the operator have to be approved by the authorities.
Rapid technical advances mean drones can have several useful applications like relief and rescue operations during natural disasters or accidents, they can also prove lethal in the wrong hands.
Also read: Indian Army chief's remark of 'pre-emptively strike' right 'irresponsible', says Pakistan
With threat of terror heightening after abrogation of Article 370, top-ranked officials in the security set-up do not want laxity on any front. As a follow up to voluntary disclosure and registration, the authorities may come up with ways to search for illegal drones and prosecute offenders. Since this is an emerging area, experts and senior officials feel that the protocols for such action have to be established first so that implementation across the country could become practical.
Uncontrolled flying of drones, especially close to airports, is a threat for aircraft flying in the area. If a small drone comes in the way of an aircraft, it could have the effect of a bird hit and if the drone is larger, then its puts the plane, along with passengers, in peril.