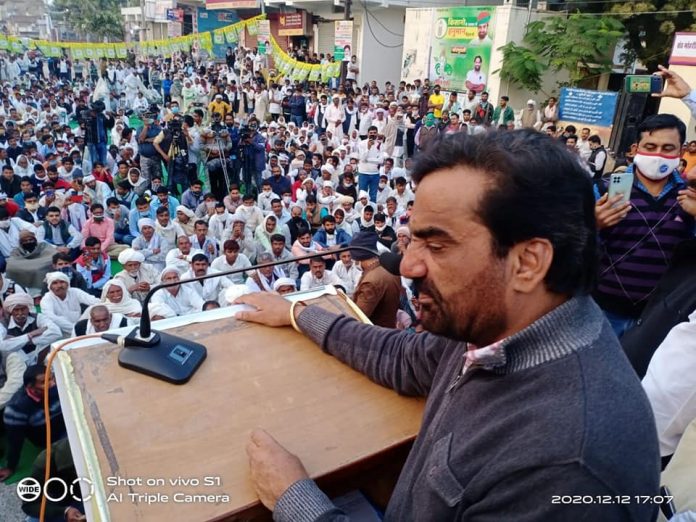 BJP ally and Rajasthan's Nagaur member of Parliament Hanuman Beniwal on Saturday (December 19) quit three parliamentary committees to express his support for the farmers' agitation against new farm laws.
Beniwal, a convener of the Rashtriya Loktantrik Party, submitted his resignation to the Lok Sabha Speaker.
In his letter to Speaker Om Birla, he said no action was taken on several issues raised by him during the committee meetings, which had disappointed him.
Also read: People happy with reforms, says BJP after Rajasthan local polls success
"As the issues remained unheard and due to the farmers' agitation, I am tendering my resignation from the committees," the letter said.
Beniwal had also been demanding that the farm laws be withdrawn and that the Centre implement recommendations of the Swaminathan Commission.
Earlier this month, Beniwal had met Home Minister Amit Shah, informing him that his party would reconsider its partnership with the BJP if the Centre did not withdraw the new farm laws.
Hanuman Beniwal is a prominent Jat leader of Rajasthan and is considered a critic of former chief Minister Vasundhara Raje. His parting of ways with the NDA could change caste equations in Rajasthan, where Beniwal calims to have a large following among the predominant Jat voters.
In case the Rashtriya Loktantrik Party's exits from the NDA, it will be the second BJP ally to do so after Shiromani Akali Dal (SAD) quit the ruling alliance in September over the farmers' stir.