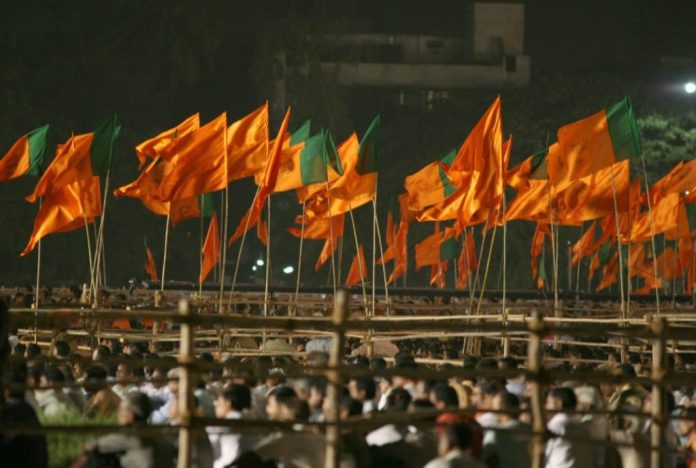 Under pressure from protesting farmers camping at the national capital, the little success it tasted in local elections in Rajasthan has made the BJP believe it stands vindicated on the three farm laws. The Congress, on the other hand, seems to have paid for the unrest within as it lost most of the 21 districts that voted in local body polls.
The polls to elect 636 zila Parishad members and 4,371 Panchayat Samiti members were conducted in four phases on November 23, 27, December 1 and December 5. The BJP won 14 of the 21 zila parishads, while the Congress could corner only five. In panchayat samitis, the BJP has gained an edge in 93 of the 222 seats even as counting continues.
The election for the head or chief of panchayat will be held on December 10 and the election of the deputy chief will be conducted on December 11.
Union minister Prakash Javadekar called the Rajasthan results a vindication of the party's stand on farm reforms. "This shows that the people of Rajasthan are with the BJP. And not only Rajasthan, the results in Bihar, Telangana, Arunachal Pradesh, all show that the entire nation are happy with the BJP and its reforms. Voters have rejected the opposition's negative politics," said an elated Javadekar.
Also read: Rajasthan police file FIR against Pilot's media manager in phone-tapping case
"Be it east, south, north .. wherever you go, it's BJP, BJP, BJP. Despite the opposition's attack on farm reforms, people are supporting the BJP and Prime Minister Narendra Modi," he added.
"We are grateful for the way rural voters, farmers and women have reposed their faith in us in Rajasthan's Panchayati Raj and Zila Parishad polls. This victory is a sign of the faith that villages, poor, farmers and labourers have on Prime Minister Narendra Modi," tweeted BJP president JP Nadda.
BJP ally, Hanuman Beniwal's Rashtriya Loktantrik Party, is set to be the kingmaker in Nagaur. The Bharatiya Tribal Party is winning in Dungarpur, keeping BJP and Congress at bay.
Also read: Gujjars back to agitation mode in Rajasthan demanding promised quota
The erosion of the Congress base in rural areas is being largely attributed to the divisions at the top level of the party. Around six months back, the party's factional fight hit a peak with then Deputy CM and state party chief Sachin Pilot raising a banner of revolt. The crisis spanning almost a month did result in Pilot returning to the party, but it damaged the party image.
A State Election Commission spokesman said 1,778 candidates for 636 zila Parishad positions and 12,663 candidates for 4,371 Panchayat Samiti posts are in the fray.