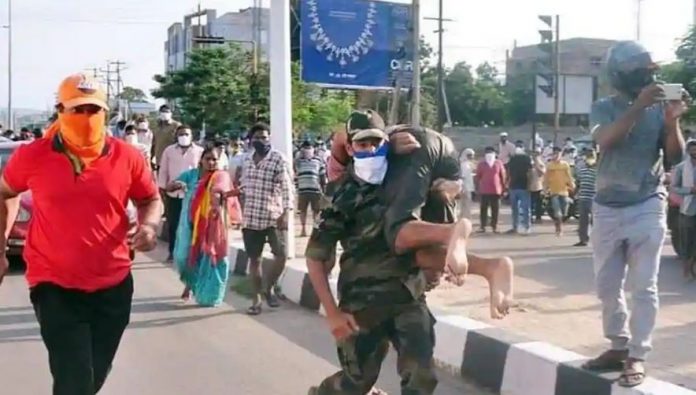 Around 500 kg of para-tertiary butyl catechol (PTBC), a chemical substance, was flown from Gujarat in a special Air India flight to the gas leak site in Andhra Pradesh's Vishakhapatnam to neutralise the effects of styrene gas.
"The Air India cargo flight arrived at the Visakhapatnam airport with the PTBC chemical. It was airlifted via Air India flight at around 10.30 pm on Thursday. A nine-member team reached here with the chemical. The team has now left for its destinations," ANI quoted airport director Raj Kishore as saying.
Related news: Vizag styrene gas leak: How the tragedy unfolded
At least 11 people died, over 200 were hospitalised and more than a thousand taken ill, after a leakage erupted in one of the styrene gas tanks of LG Polymer Plant in Gopalapatnam.
While around 2,000 mt tonnes of styrene gas had leaked, more than 3,000 people in the nearby areas including Imchachalam, Gopalapatnan and Vepagunta have been evacuated by the National Disaster Response Force.
"Toxic gas got released in this plant. In order to counter this situation, the chemical that is needed is PTBC or butyl cathechol which is made only in Vapi. The Andhra government had requested Gujarat CM to give permission to quickly airlift this chemical to Andhra," Indian Express quoted Ashwani Kumar, secretary to Chief Minister Jagan Mohan Reddy as saying.
Related news: Styrene gas leak: Home ministry issues advisory on dos and donts
The chemical made in Vapi of Valsad district of South Gujarat is used to neutralise the effect of the gas leak and contain its spread.
(With inputs from agencies)