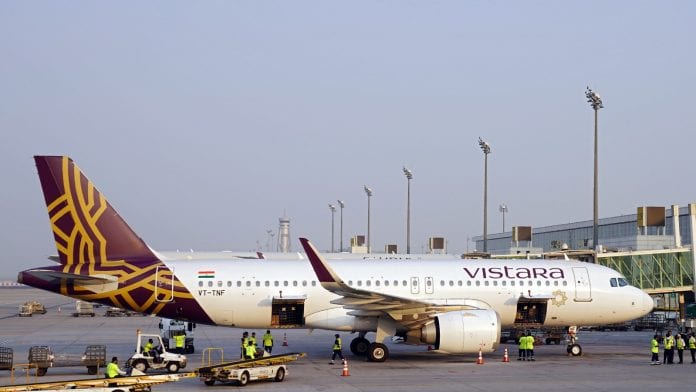 Air Vistara has paid a whopping fine of ₹70 lakh to the Directorate General of Civil Aviation (DGCA) for not operating the minimum number of mandated flights to underserved areas in India's northeast.
But the airline made it clear that the fine was paid under protest.
Also read: Italian passenger assaults Air Vistara crew on flight, arrested
"As a law-abiding organisation and in compliance with the order, Vistara has paid the penalty under protest," a spokesperson told the media.
"We also confirm to have deployed capacity in excess to the RDG (route dispersal guidelines) requirement since then, as we had been doing in the past," the spokesperson added.
Bagdogra airport
An airline official said the carrier could not operate one flight from Bagdogra because of its closure, leading to the staggering fine.
Also read: Air India-Vistara merger: Singapore Airlines gets bigger India play
The fine was imposed in October 2022.
Vistara's available seat kilometres (ASKM) for April 2022 was found to be 0.99 per cent – lower than the mandated 1 percent on northeastern routes, Hindustan Times reported.
The 0.01 per cent miss amounted to one flight.