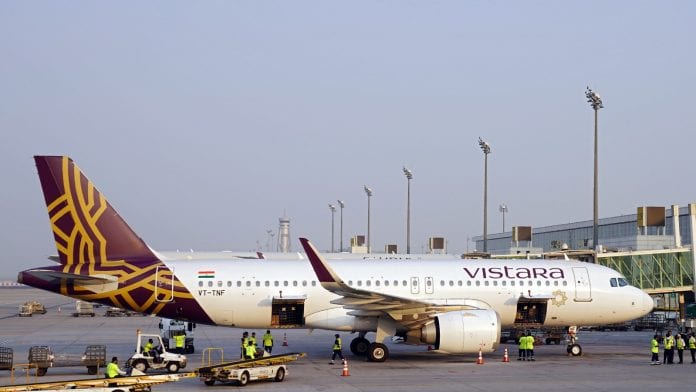 Mumbai police on Monday (January 30) arrested a 45-year-old Italian woman passenger after she allegedly physically assaulted a crew member and spat on another on an Air Vistara flight from Abu Dhabi to Mumbai.
One of the crew members from the flight in question lodged a complaint with the Sahar police station against the passenger after the flight landed. The police identified the passenger as Paola Perruccio from Italy.
Paola, who was allegedly under the influence of liquor, got up from her economy class seat mid-flight and sat down in a business class seat. When the crew members requested her to return to the economy section, she abused them in her language, gestured aggressively, punched one, and spat on another. Then she stripped off some of her clothes and walked up and down the aisle in a partially-naked state.
Also read: 'Politely refuse': Post pee-gate, Air India tweaks in-flight alcohol policy
Acting on the captain's instructions, the crew members overpowered her, got her dressed, and tied her to a seat at the rear end of the plane till it landed at Mumbai at about 5 am on Monday (January 30). The airline's security officers then took charge of her, and handed her over to the police.
The police seized Paola's passport and filed a charge-sheet in the case after producing her before a judge in Andheri. She was later released on bail.
The Deputy Commissioner of Police, Dikshit Gedam (zone VIII), confirmed the incident and said, "The woman has been booked for misbehaving. We served her a notice and produced her before the court, following which she was allowed to go."
"The incident has been reported to the relevant authorities as per the SOPs. Vistara stands firm with its zero-tolerance policy against unruly behaviour that endangers the safety, security, and dignity of its customers and staff," a Vistara spokesperson said in a statement.