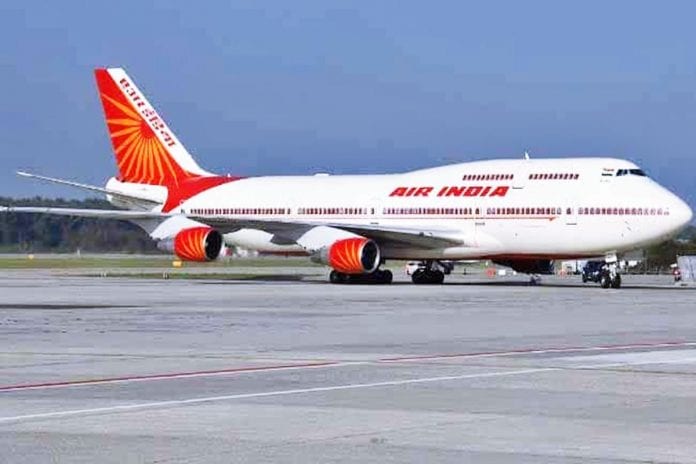 A 423-seater jumbo B747 aircraft of Air India will depart from Delhi airport at 12.30 pm on Friday (January 31) to evacuate Indian nationals who are in China as the neighbouring country deals with novel Coronavirus outbreak.
India's evacuation measures come in the backdrop of the WHO declaring the coronavirus outbreak as an international emergency and the death toll due to the virus touching 213 in China.
"The B747 plane is all set to depart from Delhi at 12.30 pm to Wuhan. It came from Mumbai on Friday morning only. The plane will be at Wuhan airport for 2-3 hours," Air India CMD said.
Almost 325 Indians, stranded at Wuhan are waiting to be flown to India.
Reports said the 16-member crew of the plane will include two doctors, who have been equipped with medical equipment and medicines. The crew has been advised to allow unaffected people aboard and maintain minimal contact with passengers. The plane has been equipped with food packets and water for passengers.
The government has reached out to over 600 Indians living in China's Hubei province, the epicentre of the novel coronavirus outbreak, to ascertain their willingness to be brought back to India.
Also read: Coronavirus claims 213 lives in China, WHO declares intl emergency
In a tweet on January 29, secretary of the Ministry of External Affairs Raveesh Kumar said the Indian government was in touch with several sections of Indians in Hubei province of China including students to ensure a smooth evacuation. He had urged those who have not been in touch with the Embassy to contact its hotlines (+8618610952903, +8618612083629, +8618612083617) or dedicated email ID (helpdesk.beijing@mea.gov.in).
While India reported its first case of coronavirus in Kerala on Thursday (January 30), Kerala health minister KK Shylaja in a press conference on Friday said another person has been admitted to Thrissur General Hospital with symptoms of the virus. She said while 15 others are under surveillance, nine of them are in isolation wards while others are being monitored at home.
The patient who tested positive for coronavirus after returning from China, has been reported to be stable and may be shifted to Thrissur Medical College from Thrissur general hospital on Friday.
(With inputs from agencies)