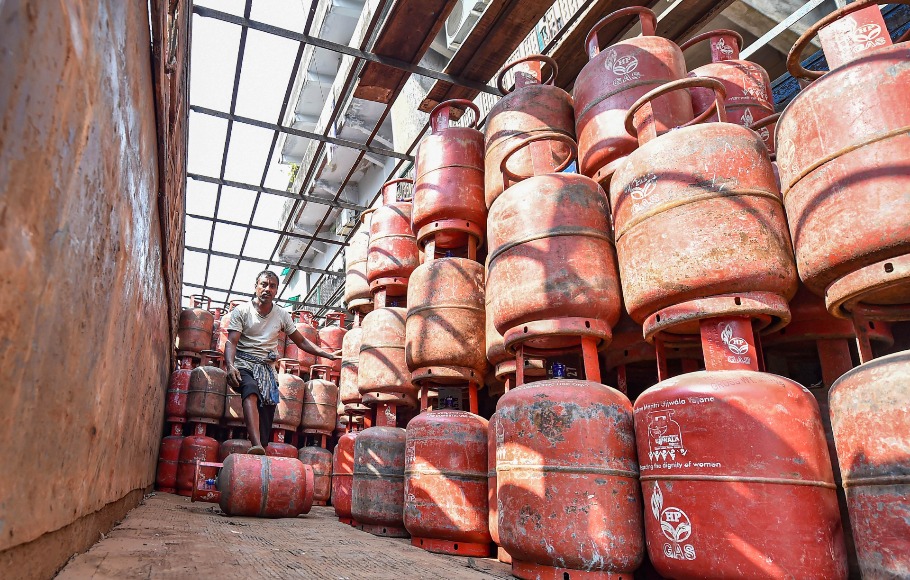 Liquified petroleum gas (LPG) cylinder rates have been hiked from Monday (June 1) after three consecutive months of cuts. The price of a single cylinder of non-subsidised LPG has been hiked by up to ₹37 in metro cities, Indian Oil said in a statement.
Citing an increase in the international price of LPG for the month of June Indian Oil Corporation, one of the country's largest fuel supplier added that the price in Delhi has been increased by ₹11.50 per cylinder; ₹37 in Chennai; ₹31.50 in Kolkata and ₹11.50 in Mumbai.
Based on the international benchmark rate of LPG and the exchange rate of US dollar and rupee, LPG rates are revised at the beginning of each month. LPG cylinder price hiked from today
After the latest hike, the price of a cylinder of non-subsidised LPG in Delhi will cost ₹593 while it will cost ₹616 in Kolkata.
Related news: LPG prices likely to come down in March: Dharmendra Pradhan
In Mumbai, the price of a cylinder will now cost ₹590.50 while in Chennai it will now cost ₹606.50.
However, the price hike will not impact beneficiaries covered by the Pradhan Mantri Garib Kalyan Yojana, who will get free cylinder till June 30.
The price hike comes amid the reopening of the economy under 'Unlock 1.0'.
In the first fortnight of May, cooking gas LPG showed a 24 per cent rise in consumption to 1.2 million tonnes as compared with 9,65,000 tonnes in the first half of May 2019.
Related news: Rahul mocks BJP over LPG price hike, tweets a throwback picture
Also, Bharat Petroleum Corp Ltd (BPCL) customers can now book cooking gas through WhatsApp on the BPCL Smartline number – 1800224344.
BPCL is also planning to start LPG delivery tracking service.