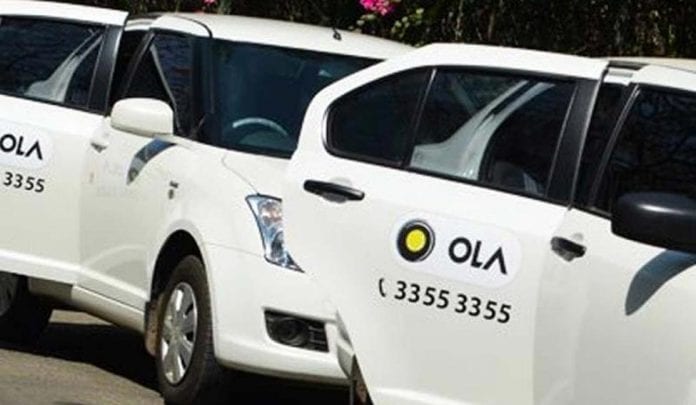 Due to the COVID-19 lockdown in the wake of the coronavirus pandemic, cab aggregator Ola is laying off 1,400 of its employees from the rides, financial services and food business as the company's revenue declined by 95 per cent in the last two months. CEO Bhavish Aggarwal  addressed an email to employees making it clear that the prognosis ahead for the business is 'very unclear and uncertain' and that the impact of the COVID-19 crisis is going to be long-drawn for the company.
The CEO stated that the fallout of the pandemic has been tough for the industry in particular. The revenue has come down to 95 per cent over the past two months. It has affected the livelihood of millions of drivers and their families across the country and in international geographies.
Due to the decline of revenue, Ola will downsize 1,400 of its employees. The CEO added that this step will be a one-time exercise and will be complete by the end of the week for the India Mobility business. By the end of next week, it will be complete for Ola foods and Ola Financial and no more COVID-19 related cuts will be conducted further.
Advertisement
All the affected employees will be able to continue utilizing their medical, life and accident insurance cover for their families and themselves up to December 31, 2020. In order to help in minimizing the financial burden of health and other risks at a time like this, Ola has decided to offer medical insurance for up to two parents (or in-laws) to each employee. This particular insurance will cover parents for all the pre-existing ailments up to the age of 90 years, for a sum of ₹2 lakhs. Ola had also undertaken a restructuring exercise of its 4,500-workforce last year, which resulted in about 350 employees getting laid off.
RELATED NEWS: Swiggy follows Zomato, plans to lay off 1,100 employees
This move comes close to the recent decision taken by popular food ordering and delivery platform, Swiggy, which laid off 1,100 of its employees amid revenue decline due to COVID-19. This layoff roughly translates to 14 per cent of the Swiggy's total workforce. Meanwhile, Zomato had also laid off 500 of its employees due to  the same reason.