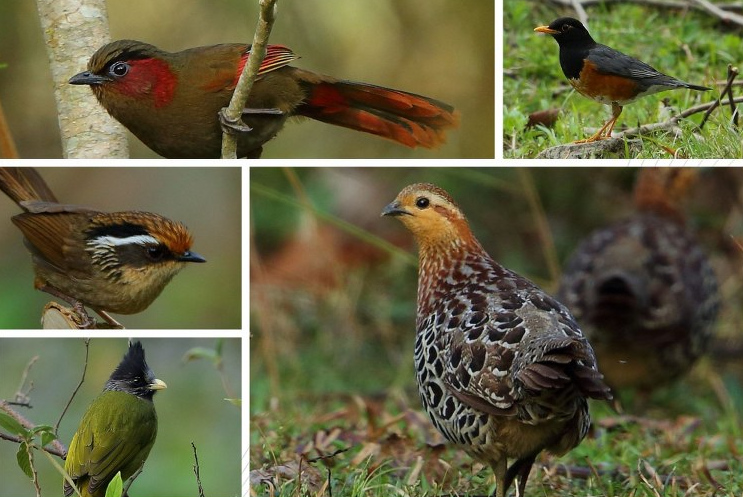 78 species of birds found only in country: Zoological Survey of India report
A study by Zoological Survey of India (ZSI) has revealed that as many as 78 bird species are found only in India.
There is a rich diversity of 10,906 bird species in the world, and of them, India is home to 1,353, ZSI scientist Amitava Majumder said. These 1,353 bird species account for 12.4 per cent of the global avian diversity, he said.
Also read: Why migratory birds are back at Bengaluru's Varthur Lake after 20 years
According to the International Union for Conservation of Nature (IUCN) categorisation, 25 of the 78 bird species, which are found only in India, are classified as threatened, the scientist said.
"Seventy-eight bird species are found only in the country's geographical region. On the occasion of the 75th Independence year, we have focused on 75 such species in the book, 75 Endemic Birds of India," Majumder told PTI. These selected winged species exhibit "remarkable distribution patterns" across various regions of the country, he said.
Also read: Love wild animals? Helping them could end their freedom or even their lives
Twenty-eight bird species are restricted to the Western Ghats, 25 to the Andaman and Nicobar Islands, four to the Eastern Himalayas and one each to the Southern Deccan plateau and Central Indian Forest, the scientist said.
Of the 25 threatened species, three are listed as critically endangered, five as endangered, and 17 as vulnerable. Eleven species are categorised as near threatened.
Majumder said 3 bird species — the Manipur Bush Quail (Perdicula manipurensis), listed as endangered by IUCN, the Himalayan Quail (Ophrysia superciliosa), categorised as critically endangered, and the Jerdon's Courser (Rhinoptilus bitorquatus), classified as critically endangered — have not been included in the ZSI publication.
Also read: Odisha: NGT issues notice to Centre, state for stone quarry near Kuldhia wildlife sanctuary
According to records, the Manipur Bush Quail was last sighted in 1907, while the Himalayan Quail and the Jerdons Courser were last seen in 1876 and 2009 respectively, he said.
Some researchers believe that the Mottled Wood Owl and the West Himalayan Bush Warbler are only available in India's geographical region but new records and distribution patterns indicate their existence in the nearby countries, Majumder said.
Malabar Grey Hornbill Ocyceros griseus, Malabar Parakeet from the Western Ghats and Nicobar Serpent Eagle Spilornis klossi, Andaman Barn Owl Tyto Deroepstorffi from the Andaman and Nicobar Islands among others have been featured in the ZSI publication.
(With agency inputs)