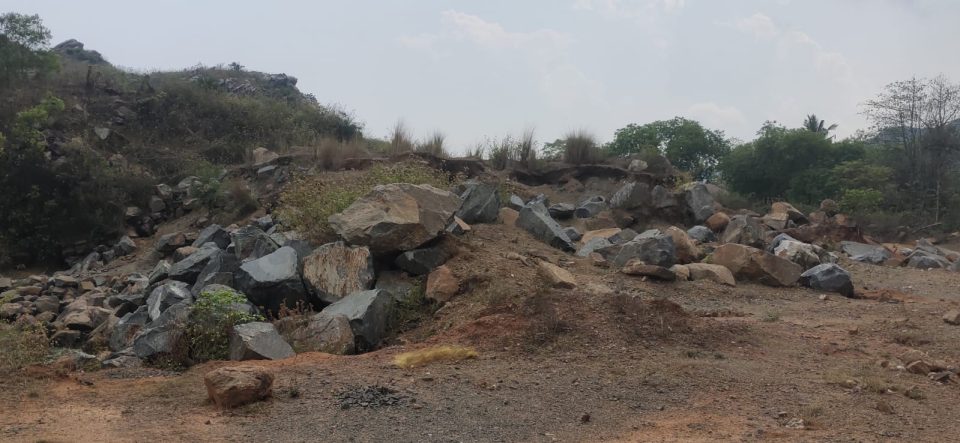 Odisha: NGT issues notice to Centre, state for stone quarry near Kuldhia wildlife sanctuary
The National Green Tribunal (NGT) has issued notices to the Centre, Odisha government and others over grant of permit for extraction of stone from Mirigini stone quarry in Nilagiri area of Balasore district.
NGT's East Zone Bench in Kolkata comprising Justice B Amit Sthalekar and Dr Arun Kumar Verma (expert member) issued notices to the Union Ministry of Environment, Forest, and Climate Change, Chairman of State Environment Impact Assessment Authority, member secretary of Odisha State Pollution Control Board, district collector of Balasore and tehsildar of Nilagiri, sources said.
Also read: Women shouldn't be stopped from boarding buses as first passengers: Odisha panel
As per reports, the matter came under NGT scanner in view of the charges that blasting activities will adversely affect the adjoining Kuldhia wildlife sanctuary and human habitation.
Sukanta Behera, a resident of Balasore district, filed the petition before the NGT, contending that the grant of permit violated the Supreme Court order prohibiting any construction or activity within one km radius of a sanctuary or one km of an eco-sensitive zone.
The petitioner claimed that the move also violated Central Pollution Control Board (CPCB) order, which specifies that a distance of minimum 200 metres shall be maintained for quarry involving blasts from the nearby residential areas, protected monuments, dams, reservoirs, railway tracks or any other locations to be considered by states.
The petitioner had argued that an anganwadi, primary school, health and wellness centre, community centre and many houses under Prime Minister Awas Yojana (PMAY) are located close to the proposed quarry and blasting activities will have a serious impact on the habitations and structures.
Also read: Man beaten to death in Odisha over suspicions of practising witchcraft
It was further alleged the quarry activity will deplete the groundwater level in the nearby area and cause water scarcity. It was stated the local villagers had filed their objection before the local authorities on April 12, 2023, but no step has been initiated so far.
Nilagiri tehsildar had issued the quarry permit in favour of Subarnarekha Port Pvt Ltd on July 26, 2022, for the extraction of 21,252 cubic metres of stone from the quarry for a period of one year. The bench has fixed August 29 for consideration of the matter along with the responses from the respondents, who have been asked to reply to the notices within four weeks.