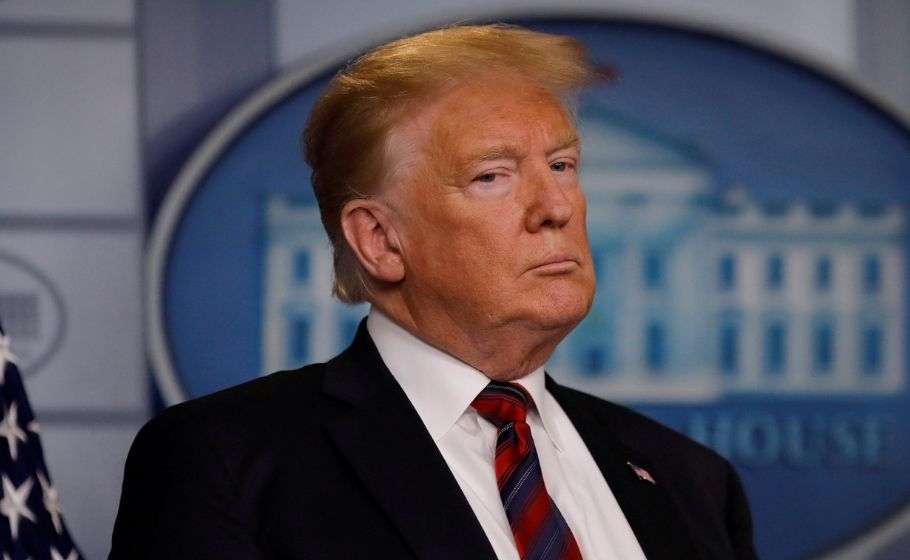 Accusing the current US government of destroying the country, former president Donald Trump said that the world is likely to face an all-out nuclear World War III under the Biden administration.
Seventy-six-year-old Trump made these comments during his first public address since being arraigned on Tuesday (April 4).
Trump, the first former US President to be criminally charged, has pleaded not guilty to 34 felony counts of falsifying business records at his arraignment in a Manhattan court, on charges relating to hush money payments made to porn star Stormy Daniels.
Trump said that there are open threats by various countries of the use of nuclear weapons, something which was never mentioned or discussed by other nations during his administration.
"This could very well lead under the Biden administration's leadership to an all-out nuclear World War III. We're not very far away from it, believe it or not," Trump said during the address at his Mar-a-Lago resort in Florida, soon after he flew back from New York.
Also read: Donald Trump indicted by grand jury; first ex-US president to face criminal charge
US is now in a mess: Trump
Trump, a Republican, said the US is now in a mess under President Joe Biden, a Democrat.
"Our economy is crashing. Inflation is out of control. Russia has joined with China. Can you believe that? Saudi Arabia has joined with Iran", he said.
Trump said China, Russia, Iran and North Korea have formed together as a "menacing and destructive coalition" and could have never happened under his leadership.
"If I were your president it would never have happened. Nor would Russia attack Ukraine. All of those lives will be saved. All of those beautiful cities would be standing," he said, referring to the destruction caused in Ukraine.
Also read: Trump pleads not guilty to 34 felony charges; says 'our country is going to hell'
"Our currency is crashing and will soon no longer be the world standard, which will be our greatest defeat frankly, in 200 years. There will be no defeat like that will take us away from being even a great power," Trump said.
He also accused his successor Biden of destroying the country.
"If you took the five worst presidents in the history of the United States and added them up, they would not have done near the destruction to our country as Joe Biden and the Biden administration have done, Trump said.