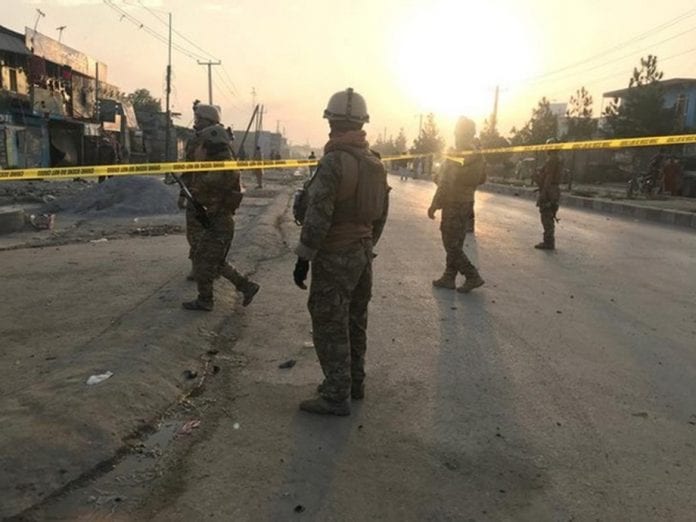 As the United States starts winding up its military mission, the Afghanistan government is likely to seek India's military assistance if talks with the Taliban ended in a deadlock.
In an interview with NDTV, the country's Ambassador to India Farid Mamundzay said the aid, if required, "would not involve sending troops but could be training or technical support".
Mamundzay also said Afghanistan "might need India's assistance in years to come" if talks with the Taliban failed.
Farid Mamundzay described the current situation in Afghanistan as "dire and hugely problematic".
Taliban and Afghanistan government representatives have been holding talks, but according to several reports, the insurgents have taken control of 85 per cent of the country. The US is expected to wrap up from the country next month.
Also read: What next in Afghanistan?
Does it mean would India need to send its troops? Not at this stage, said Mamundzay.
"We don't want India to send troops to Afghanistan at this stage," Mamundzay told NDTV.
Mamundzay said Air Force is an area where Afghanistan needed immediate assistance, besides military training and scholarships for our cadets.
Mamundzay also the country needed India's help to build a new Afghan parliament, a series of dams, and other infrastructure projects. Meanwhile, AFP reported insurgents have captured most of northern Afghanistan in recent weeks and the government has control only in some select cities.
Watch: Can Taliban capture entire Afghanistan this time?
As we wrote last week, the impending return of the Taliban is proving to be a reality check for India. Though in recent times, New Delhi has seen its influence slipping away in its own neighbourhood, the re-emergence of the radical Islamic group in Afghanistan will test the scope and depth of India's foreign policy strategists like never before.
Meanwhile, a PTI report said External Affairs Minister S Jaishankar on Tuesday met his Afghan counterpart Mohammad Haneef Atmar, who briefed him about the situation. A release from Afghanistan side said the two met to "discuss the political and security situation, peace process, and India's cooperation with Afghanistan in various fields, including the joint fight against terrorism and the establishment of lasting peace and stability in Afghanistan and the region". There is no word from Jaishankar yet.
Will India send its troops to Afghanistan? Sooner or later, India might need to take a call, a tough call that's.