A day after the Taliban apparently seized full control of Afghanistan, thousands of terrified Afghans on Monday converged on Kabul international airport in a bid to flee the country. 
Wrenching videos from the airport – widely shared on social media – showed Afghans climbing up the outside of an airbridge to get on to a plane, running alongside a moving US military plane to cling to its undercarriage… doing anything that offered even a remote hope of escape – no matter the risk.    
At least three Afghans who tried to hide in the undercarriage of a plane plunged to their death shortly after it took off.
Three Kabul residents who were trying to leave the country by hiding next to the tire or wing of an American plane, fell on the rooftop of local people. They lost their lives due to the terrible conditions in Kabul. pic.twitter.com/Cj7xXE4vbx

— Tariq Majidi (@TariqMajidi) August 16, 2021
A video of stowaways dropping from the plane was widely shared on social media. "Three Kabul residents who were trying to leave the country by hiding next to the tire or wing of an American plane, fell on the rooftop of local people. They lost their lives due to the terrible conditions in Kabul," Tariq Majidi of TOLO News wrote on Twitter.
At least two other people were also killed at the airport on Monday – although it is not clear how they died.
Insane. Don't have any other words.

The Kabul Airport.

— Ragıp Soylu (@ragipsoylu) August 16, 2021
According to reports, the situation at the airport had become so bad that US forces had been forced to fire in the air. By afternoon even military evacuation flights had to be put on hold, as civilians were blocking the tarmac.
Another Saigon moment: chaotic scenes at Kabul International Airport. No security. None. pic.twitter.com/6BuXqBTHWk

— Saad Mohseni (@saadmohseni) August 15, 2021
Awful, chaotic scenes at Hamid Karzai International Airport. People scrambling and no where to go. Woman says "look at the state of the people of Afghanistan" #Kabul pic.twitter.com/5Ohe1c81uB

— Yalda Hakim (@BBCYaldaHakim) August 15, 2021
The sheer helplessness at Kabul airport. It's heartbreaking! #KabulHasFallen pic.twitter.com/brA3WRdPp8

— Ahmer Khan (@ahmermkhan) August 16, 2021

Also read: Taliban's peace vows float but people fear a brutal run in Afghan
Among those still stranded in their missions were more than 200 Indians. An Indian aircraft was parked at the airport, sources told NDTV. But the big concern was how to safely bring the staff from the Indian mission compound to the airport, the sources said, adding the Taliban had enforced a curfew in the city.
Also read: US myopia, Pak collusion help Taliban return to Afghan 'Islamic Emirate'
Earlier, the US said it will deploy 6,000 troops at the airport to ensure the safe departure of American citizens and its allies from Afghanistan, which has been taken over by the Taliban in a sudden and unprecedented collapse of the elected regime led by President Ashraf Ghani. 
US Secretary of State Antony Blinken made a series of calls to counterparts of key allies. India was not among them. 
The Federal Podcast: Fear in Afghanistan as Taliban seizes power after two decades
Simultaneously, more than 60 countries led by the US and the European Union issued a joint statement, urging those in positions of power and authority across Afghanistan to bear responsibility and accountability for the protection of human life and property, and for the immediate restoration of security and civil order. 
AFGHANISTAN:

Chaotic exodus from Kabul airport.
Apaches used to clear the runway.

If this is not Saigon 2.0 I don't know what is.

Is this how we thought we'd depart Afghanistan?

I repeat my call for a UK inquiry. pic.twitter.com/Bd7bRPRTVy

— Tobias Ellwood MP (@Tobias_Ellwood) August 16, 2021
"At present, we are completing a series of steps to secure Hamid Karzai International Airport to enable the safe departure of US and allied personnel from Afghanistan via civilian and military flights," said a joint statement issued by the US Department of State and the Defense Department. 
Over the next 48 hours, we will have expanded our security presence to nearly 6,000 troops, with a mission focused solely on facilitating these efforts and will be taking over air traffic control," it said. 
Also read: No work, no outing: Afghan women bear brunt of oppressive Taliban
The Kabul airport is currently the only exit point for people leaving Afghanistan. 
The joint statement said that from tomorrow and over the coming days, the US will transfer out of the country thousands of American citizens who have been living in Afghanistan, as well as locally employed staff of the US mission in Kabul and their families and other vulnerable Afghan nationals. 
"We will accelerate the evacuation of thousands of Afghans eligible for US Special Immigrant Visas, nearly 2,000 of whom have already arrived in the United States over the past two weeks. For all categories, Afghans who have cleared security screening will continue to be transferred directly to the United States. And we will find additional locations for those yet to be screened," the statement said.
In Other Developments
US Military Takes Over Airspace
The US military took over Afghanistan's airspace on Monday. Afghanistan's Civil Aviation Authority issued an advisory saying the civilian side of the airport had been closed until further notice and that the military controlled the airspace. Early Monday morning, flight-tracking data showed no immediate commercial flights over the country. 
Tension and Fear in Capital
In Kabul a tense calm set in, with most people hiding in their homes. There were scattered reports of looting and armed men knocking on doors and gates. There were a few Taliban fighters on each and every road and intersection in the city, AP quoted a resident as saying. Suhail Shaheen, a Taliban spokesman, tweeted that fighters had been instructed not to enter any home without permission and to protect life, property and honour.
Imran Khan Endorses Taliban Return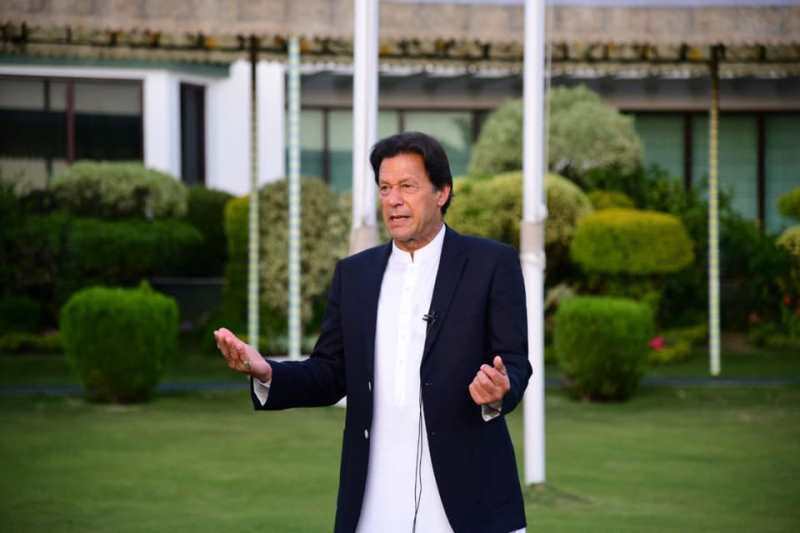 Pakistan Prime Minister Imran Khan endorsed the Taliban takeover, saying Afghans have "broken the shackles of slavery".
"When you adopt a culture from others, you tend to believe it is superior than yours and you end up becoming a slave to it," Khan said.
Foreign Minister Shah Mehmood Qureshi said the international community must "remain engaged" with Afghanistan. Qureshi also stated that Islamabad will continue to play a "facilitative" role to bring back political stability in the war-torn country.
Deeply Worried about Women, Minorities: Malala
Pakistani activist and Nobel Peace Prize winner Malala Yousafzai on Monday said she is worried for the safety of women, minorities and human rights advocates in Afghanistan.
We watch in complete shock as Taliban takes control of Afghanistan. I am deeply worried about women, minorities and human rights advocates. Global, regional and local powers must call for an immediate ceasefire, provide urgent humanitarian aid and protect refugees and civilians.

— Malala (@Malala) August 15, 2021
UN Security Council Meeting
The UN Security Council under India's current presidency will hold an emergency meeting on Monday, the second time in just over a week. "Indian Presidency will convene briefing and consultations on Afghanistan tomorrow 16th AugustUN Secretary-General @antonioguterres to brief UNSC," India's Permanent Representative to the UN, Ambassador T S Tirumurti, tweeted. 
UN #SecurityCouncil to meet on Afghanistan

Indian Presidency will convene briefing and consultations on #Afghanishtan tomorrow 16th August at 10 am

UN Secretary General @antonioguterres to brief #UNSC pic.twitter.com/8rl5GlGOYt

— PR/Amb T S Tirumurti (@ambtstirumurti) August 16, 2021
EU Foreign Ministers to Hold Emergency Talks on Tuesday
European Union foreign ministers will hold emergency talks on Tuesday to make a "first assessment" of developments, EU foreign policy chief Josep Borrell said in a tweet.
Following latest developments in #Afghanistan, and after intense contacts with partners in the past days and hours, I decided to convene an extraordinary VTC of EU Foreign Ministers #FAC tomorrow afternoon for a first assessment.

— Josep Borrell Fontelles (@JosepBorrellF) August 16, 2021
India Gearing Up for Massive Airlift Operation
India is gearing up to extract hundreds of its officials and citizens from Kabul. A fleet of C-17 Globemaster military transport aircraft of the Indian Air Force is on standby. Union minister Hardeep Singh Puri said the external affairs ministry will make all arrangements for evacuation of citizens.
UK Admits Some Afghan Allies Will Be Left Behind
The UK on Monday admitted it will not be able to extract all Afghans eligible to come to the country.
Defence Secretary Ben Wallace's comments came as British troops arrived in Kabul to help evacuate remaining UK citizens and local allies. The troops were working with US forces to secure the airport to ensure flights could continue, The Guardian newspaper reported.
Defence Secretary Ben Wallace breaks down admitting "some people won't get back" from Afghanistan and "it's sad that the West has done what's it's done."
@NickFerrariLBC pic.twitter.com/UKMrUAQlDx

— LBC (@LBC) August 16, 2021

About 4,000 British nationals and eligible Afghans are thought to be in Kabul in need of rescue, the newspaper said.
Wallace appeared to hold back tears as he told the local LBC radio channel that "some people will not get back".
Last night the first flight of British Nationals and Embassy Staff arrived at RAF Brize Norton as part of Op PITTING.

The UK Armed Forces are supporting the evacuation of British Nationals and those eligible for relocation under the Afghan Relocation and Assistance Program. pic.twitter.com/IyGNIMEaD0

— Ministry of Defence ?? (@DefenceHQ) August 16, 2021
Italy Evacuates 70 Citizens and Afghan Employee
Italy has evacuated 70 embassy staff and Afghan employees from Kabul, AP reported. The plane was scheduled to arrive in Rome on Monday. Video taken at Kabul airport and released by the Italian defence ministry shows people walking up a mobile staircase to board the plane in darkness. The evacuation is part of Italy's Operation Aquila Omnia (Eagle Ready for Anything). The country had one of the largest contingents in Afghanistan before the pullout. 
Saudi Arabia Evacuates All Staff
Saudi Arabia said all its staff were evacuated from the embassy in Kabul on Sunday.
New Zealand Sending Military Transport Plane
New Zealand said it is sending a C-130 Hercules military transport plane to help with the evacuation of 53 citizens and dozens of Afghans and their families who helped New Zealand troops when they were stationed there. Prime Minister Jacinda Ardern said they had so far identified 37 Afghans who had helped the troops, but the number of evacuees would be in the hundreds once dependents and others were included.
China 'Welcomes' Chance to Deepen Ties with Afghanistan 
China on Monday said it "welcomed" the chance to deepen ties with Afghanistan, AFP reported. 
"The Taliban have repeatedly expressed their hope to develop good relations with China, and that they look forward to China's participation in the reconstruction and development of Afghanistan," foreign ministry spokeswoman Hua Chunying said.
"We welcome this. China respects the right of the Afghan people to independently determine their own destiny and is willing to continue to develop… friendly and cooperative relations with Afghanistan."
China shares a 76-kilometre border with Afghanistan. Beijing has long feared Afghanistan could become a staging point for Uyghur separatists in Xinjiang.
Last month a Taliban team met with Chinese Foreign Minister Wang Yi in Tianjin, promising that Afghanistan would not be used as a base for anti-China activities.
Russian Envoy in Kabul to Meet Taliban on Tuesday
The Russian envoy in Kabul will meet with a senior coordinator of the Taliban on Tuesday, Russian Special Presidential Representative for Afghanistan Zamir Kabulov said.
"Our ambassador is in contact with a representative of the Taliban leadership. As he told me just 10 minutes ago, he will meet tomorrow with a coordinator of the Taliban leadership to discuss safety, including safety of our mission," Kabulov said on air of Echo of Moscow radio station, ANI reported.
There are currently around 100 people in the Russian embassy in Kabul, some of them will be evacuated, the diplomat added.