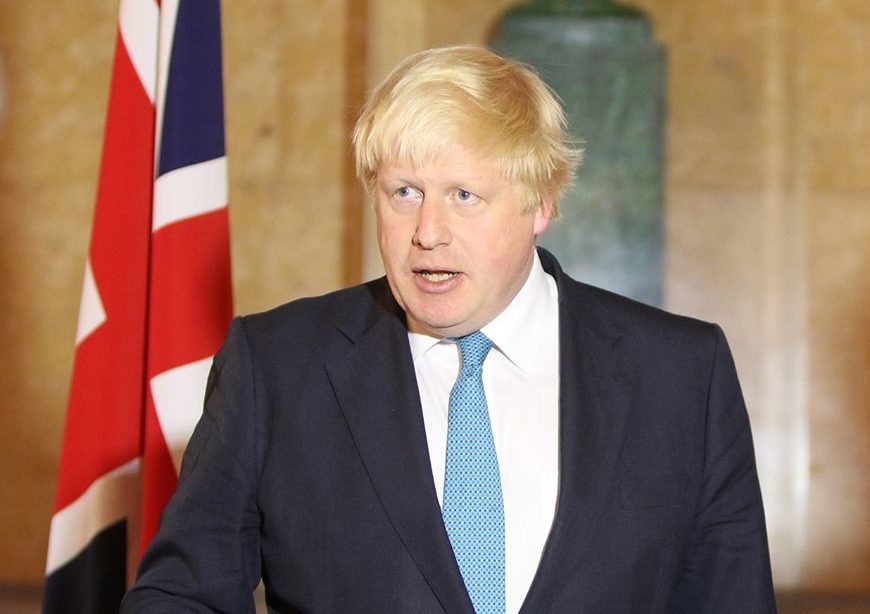 British Prime Minister Boris Johnson on Monday (January 4) announced a six-week lockdown, starting Wednesday, amid a surge in cases of the new strain of COVID-19.
Reports said the government's decision came after the country registered 50,000 daily cases for seven consecutive days.
In an address to the nation, Johnson said the country is at a critical moment, with cases rising rapidly in every part of the country.
Related news: Now that India has approved two COVID-19 vaccines, what's next?
Under the new rules, which are set to come into effect as soon as possible, primary and secondary schools and colleges will be closed for face to face learning except for the children of key workers. University students will not be returning until at least mid-February.
All nonessential shops and personal care services like hairdressers will be closed, and restaurants can only operate takeout services. As of Monday, there were 26,626 COVID patients in hospitals in England, an increase of more than 30 per cent from a week ago. That is 40 per cent above the highest level of the first wave in the spring.
"We now have a variant of the virus. It has been both frustrating and alarming to see the speed with which the new variant is spreading. Our scientists have confirmed this new variant is between 50 and 70 per cent more transmissible," Johnson said.
"As I speak to you tonight, our hospitals are under more pressure from COVID than at any time since the start of the pandemic. In England alone, the number of COVID patients in hospitals has increased by nearly a third in the last week, to almost 27,000," he said.
Adding that the number is 40 per cent more than the first peak in April 2020, the prime minister said on December 29, more than 80,000 people tested positive for the virulent coronavirus strain while the death rate showed a 20 per cent spike.
"With most of the country already under extreme measures, it is clear that we need to do more, together, to bring this new variant under control while our vaccines are rolled out. In England, we must therefore go into a national lockdown which is tough enough to contain this variant. That means the government is once again instructing you to stay at home," Johnson said.
Related news: Bharat Biotech hits back at critics; says its vaccine '200% effective'
The UK recently cleared the Pfizer and Oxford vaccines for emergency use and the same have been given to 1.5 million people. Reports say the country has ordered 40 million more doses of the Pfizer vaccine and 100 million doses of the Oxford vaccine.
While it is the third nationwide lockdown in the country since March 2020, reports quoting chief medical officers of England, Scotland, Northern Ireland and Wales said the country's alert level has moved from level 4 to level 5, indicating "immense pressure" on health infrastructure.