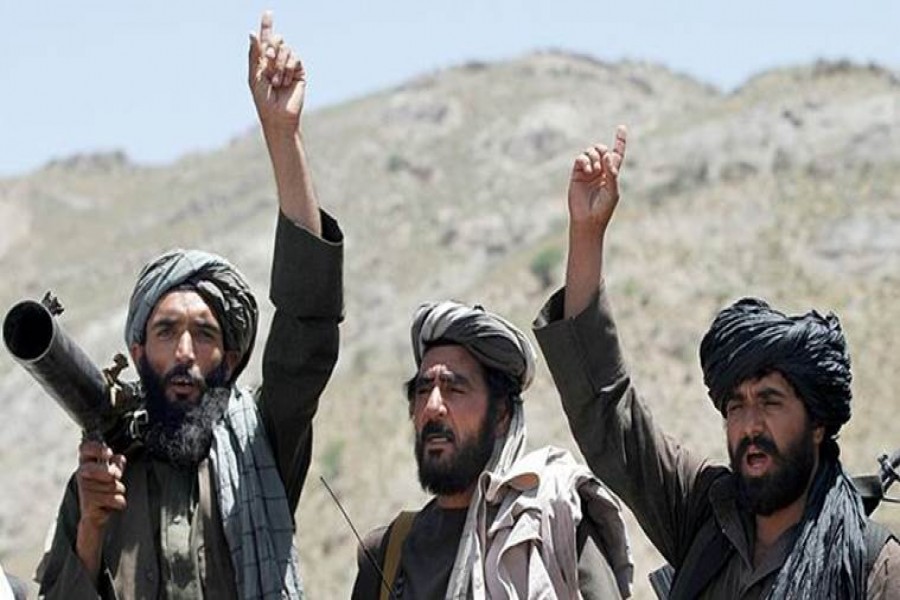 Taliban bat for education, yet ban girls from studying beyond Class 3
The Taliban, who apparently believe that education is very important for Afghanistan to develop, are also, according to a media report, banning girls from getting educated beyond Class 3.
According to a report by Khaama Press, Taliban Deputy Minister of Foreign Affairs Sher Mohammed Abad Stanikzai said the country cannot develop without education, news agency ANI reported on Sunday (August 6).
While speaking at an event, Stanikzai reportedly urged the education ministry to create the necessary conditions for education to prosper in the country. He insisted that Afghanistan had fallen behind in terms of education.
Also Read: Visit Afghanistan, pay a fee, and view…nothing, says Taliban
Ironically, only the day before, on Saturday, BBC Persian reported that local Taliban officials in certain Afghan provinces have prohibited girls aged 10 and older from attending primary school.
Representatives from the Taliban-controlled Ministry of Education reportedly communicated to school principals and those in charge of short-term training programmes in Ghazni province that "girls over 10 years old are not permitted to enroll in primary schools".
A sixth-grade student, adhering to the standard for education allowed by the Taliban last year, shared that girls beyond 10 years of age were denied entry into the school premises.
According to the report, in several provinces, authorities from the Ministry for Preaching and Guidance, previously known as the Women's Affairs Ministry, have categorised girls based on age and instructed school principals to send female students above the third grade back home.
Also Read: 'Talibanist', 'absurd': Medicos' demand for 'hijab' in OT invokes mixed reaction in Kerala
Following the collapse of Kabul and the departure of the US and NATO-led government from Afghanistan, the Taliban implemented a series of stringent measures. In September 2021, they forbade girls from pursuing secondary education, directing high schools to exclusively admit boys.
In a subsequent blow last December, the Taliban intensified their restrictions by preventing college and university-going women from pursuing higher education, leading to an indefinite halt in university studies for thousands.
This hardline Islamist regime stands alone globally in denying nearly half of its population access to secondary education.
The United Nations recently attributed an escalation in constraints on women and girls in Afghanistan, especially regarding education and employment, to the Taliban's governing authorities over the past months.
(With agency inputs)