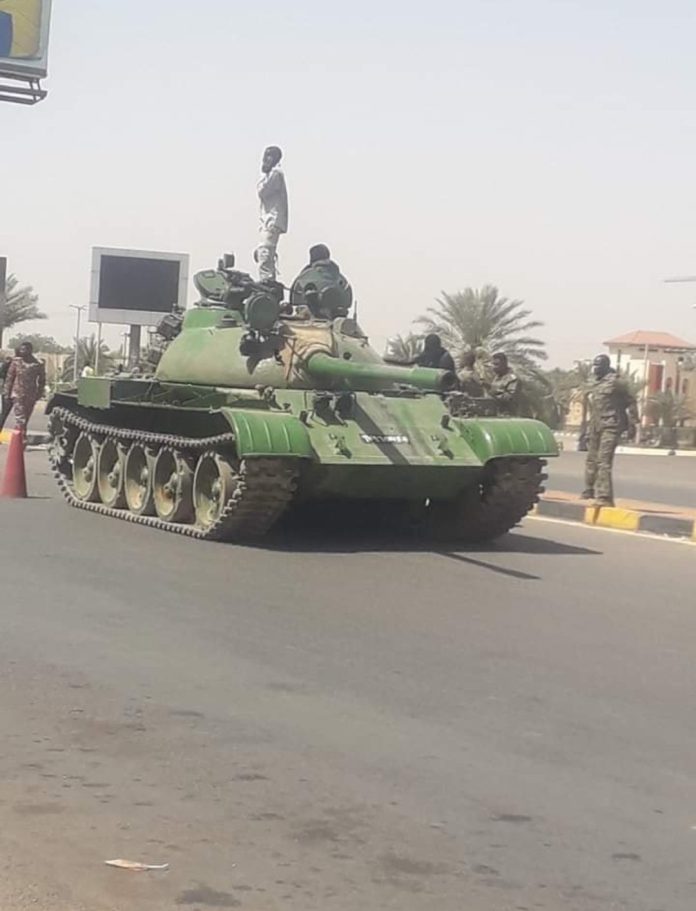 After 48 hours of tough negotiations, Sudan's warring generals have agreed to a 72-hour ceasefire to halt fighting which has killed hundreds and wounded thousands in Africa's third largest country.
And the ceasefire between the Sudanese Armed Forces (SAF) and the 100,000-strong Rapid Support Force (RSF) was holding unlike twice earlier, media reports from Khartoum said.
But scores of foreigners continued to fly out of battle-scarred and stinking capital Khartoum. Many more Sudanese fled their country by land route to neighbouring countries to escape the horrors of fighting.
Also read: Sudan's truce falters as Egypt repatriates army personnel
The three-day ceasefire was announced by US Secretary of State Antony Blinken on Monday, after 10 days of urban combat killed at least 427 people, wounded around 3,700 and left the country in tatters.
The truce took effect from midnight on April 24.
Sudan's warring factions agreed to a 72-hour ceasefire starting on Tuesday, while Western, Arab and Asian nations raced to extract their citizens from the country https://t.co/QxSuoO9i1o pic.twitter.com/C6y4jPlovf

— Reuters (@Reuters) April 25, 2023
UN warning
It came as the UN chief warned that Sudan was on "the edge of the abyss" following fighting between the rivals who waged unprecedented battles in Khartoum and elsewhere in the country.
The fighting pitted forces loyal to army chief Abdel Fattah al-Burhan against those of his former deputy Mohamed Hamdan Dagalo, who commands the paramilitary RSF, since April 15.
More than 4,000 people have fled the country in foreign-organised evacuations that began on Saturday (April 22). They included an unspecified number of Indians.
Also read: Sudan crisis: New Delhi engages with Saudi, UAE on Indians' safety
Sudanese who could not escape were trying their best to survive amid acute shortages of water, food, medicines, and fuel besides power as well as Internet blackouts.
One media report quoted a doctor, Attiya Abdallah, as saying: "Morgues are full. Corpses litter the streets."
UN Secretary-General Antonio Guterres warned that the violence in Sudan – one of the world's poorest countries, with a history of military coups – could engulf the whole region and beyond.
Khartoum city
Khartoum airport was disabled after battles left charred aircraft on the tarmac. Many foreigners were flown out from smaller airstrips to countries including Djibouti and Jordan.
US special forces swooped in with Chinook helicopters on Sunday (April 23) to rescue diplomats and their dependents. Britain launched a similar rescue mission.
Also read: US evacuates diplomats from Sudan as fighting rages on
Khartoum, a city of five million, has endured "more than a week of unspeakable destruction", Norway's ambassador Endre Stiansen wrote on Twitter after leaving Sudan.
Most residents remained indoors, with food and water supplies running low, media reports said. Some were forced to drink water from the river Nile. In the capital, street battles have left the sky often blackened by smoke from shelled buildings and torched shops.
Looting and robberies were also reported in areas where businesses and houses were shuttered.
Pathetic sights
Eiman ab Garga, a British-Sudanese gynaecologist, told the BBC Radio 4's World Tonight programme: "The country is dirty, there's rubbish all over it. There's sewage overflowing."
Experts have drawn links between the RSF and Russian mercenary group Wagner.
The two generals seized power in a 2021 coup but later fell out, most recently over a planned integration of the RSF into the regular army.
(With agency inputs)