At least 16 Tamils from Jaffna and Mannar in northern Sri Lanka have arrived in Tamil Nadu, fleeing unemployment, shortage of food and skyrocketing inflation in the island nation.
The first batch of six refugees was stranded near an island off the coast of Rameswaram and rescued by India's Coast Guard on Tuesday. The second group of 10 reached late at night.
A young couple and their four-month-old son, and another woman and her two children, were in the first batch. Local officials identified them as: Gajendran (24), his wife Mary Clarine (22) and their infant son Nijath; and Tiori Anistan (28) and her children Moses (6) and Esther (9).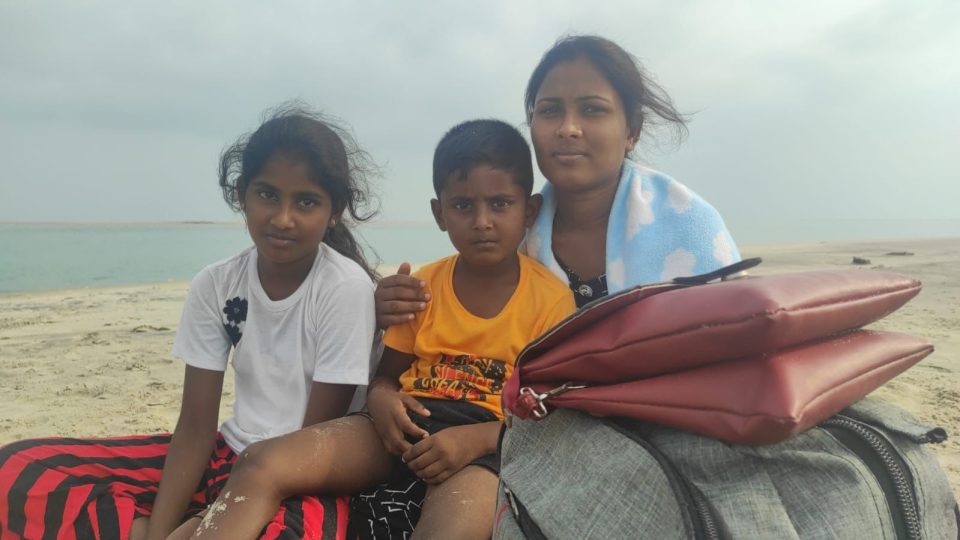 The identities of those in the second group, including three women and five children, are being verified.
Authorities in India expect more Sri Lankan Tamils to arrive, with one report quoting intelligence sources as saying "around 2,000 refugees" are likely to come in the coming weeks.
Also read: Delhi must ensure India-Lanka accord works for Tamils: Jaffna MP
Sri Lanka is facing its worst economic crisis since 1948, with rolling electricity blackouts and essential goods such as food and cooking gas in short supply.
The government ordered troops to petrol stations on Tuesday as sporadic protests erupted among the thousands of motorists queueing up daily for fuel, according to AFP. Three elderly people have died waiting in queues to secure fuel since Saturday, police have said.
Earlier this week authorities cancelled exams for millions of school students as the country ran out of printing paper.
The crisis stems from a critical shortfall of foreign currency, leaving traders unable to finance imports. The tourism sector, the primary source of foreign exchange, took a battering during the COVID pandemic and reckless borrowing from China to finance infrastructure projects has caused debts to spiral.
Beijing has so far refused to assist Colombo and reschedule its huge debt burden. "Replying to a question on the pending request from Sri Lanka for a debt relief, Chinese foreign ministry spokesman Zhao Lijian said in a news conference this month that China had been providing assistance for the socioeconomic development of Sri Lanka to the best of its ability and would continue to do so. In concrete terms, this meant nothing," the Hong Kong Post, a Japanese-language weekly newspaper, said earlier this week.
On March 17, during Sri Lankan Finance Minister Basil Rajapaksha's two-day visit to India, New Delhi announced a $1 billion line of credit to Colombo. This was in addition to the $500 million line of credit announced by India last month.