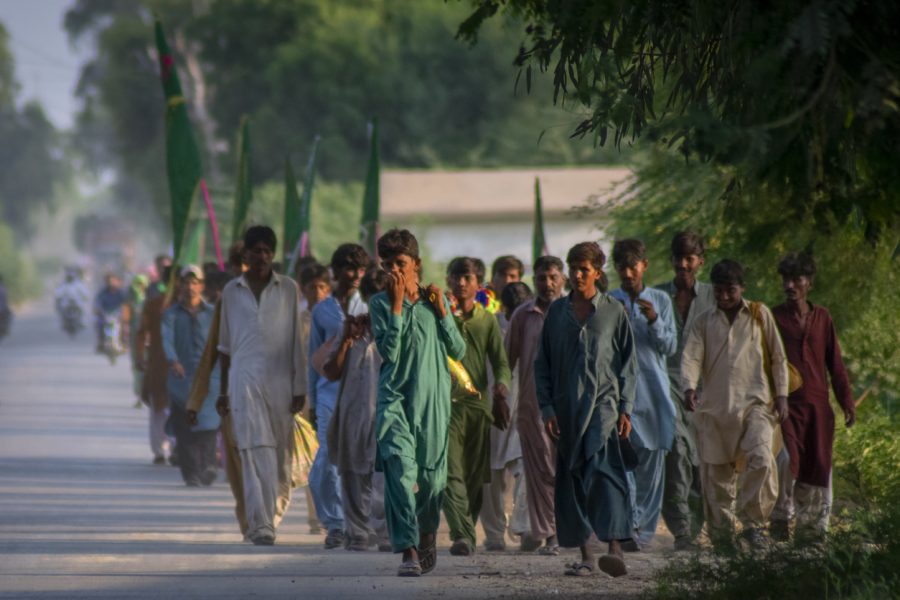 In a major development, rules have been notified in Pakistan allowing Hindus to solemnize their marriage in line with their established rituals.
The development follows the Islamabad administration to notify rules for the Hindu Marriage Act, more than five years after its passage, the Dawn newspaper reported on Friday.
The "Islamabad Capital Territory Hindu Marriage Rules 2023" will also be applicable in the provinces of Punjab, Khyber Pakhtunkhwa and Balochistan.
Also Read: Poor jostle for free flour as Pakistan reels under economic crisis
Union Councils in Islamabad will register a "Maharaj" or "Pundit" to solemnize marriage, the requirement being that the concerned person must be a Hindu male and possess "adequate knowledge of Hinduism".
The appointment of such a person will be preceded by the submission of a character certificate from the local police as well as the written approval of at least 10 members of the Hindu community.
Maharaj/Pundit
The "Maharaj" or "Pundit" should not take any money for officiating the marriage except for the fees mandated by the government, the newspaper said.
In the event such a person dies or his license is cancelled, he must hand over all the marriage records he holds to the Union Councils which will pass them to his successor.
In case of marital disputes, Hindus living in Islamabad can approach the courts under the West Pakistan Family Court Act 1964.
Also Read: Canada: Another Hindu temple defaced with anti-India graffiti in Ontario
Mahfooz Piracha, a district attorney who drafted the rules, told the Dawn that the notification "is a major step" towards ensuring the rights of the Hindu community.
The major efforts in this direction came from the National Lobbying Delegation for Minority Rights or NLD, whose member Jai Parkash was quoted as saying that a large number of Hindus were permanently settled in Islamabad.
This follows increasing migration to the Pakistani capital from Sindh, Khyber Pakhtunkhwa and Balochistan due to security reasons.