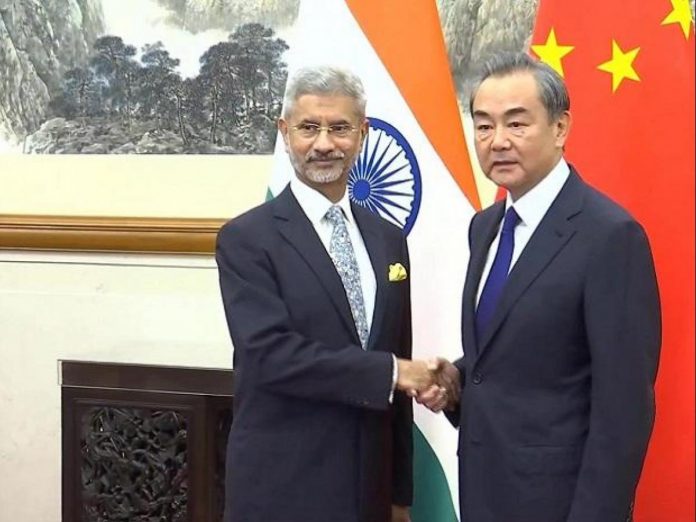 External Affairs Minister S Jaishankar may meet his Chinese counterpart Wang Yi on Thursday (September 10) for bilateral talks to defuse tensions between the two countries after a escalation in hostilities along the Line of Actual Control (LAC).
The foreign ministers of Russia, India and China (RIC) will also hold a luncheon meeting on the sidelines of the Shanghai Cooperation Organisation (SCO) meeting in Moscow.
External Affairs Minister S Jaishankar is in Moscow on a four-day visit to attend the meeting of foreign ministers of the SCO of which both India and China are members.
Russian Foreign Minister Sergey Lavrov is the host of the meeting of SCO foreign ministers being held in the Russian capital from Wednesday to Thursday.
Chinese Foreign Minister Wang Yi will also hold bilateral meetings with relevant member states of the SCO and attend a luncheon for the RIC foreign ministers, Foreign Ministry spokesman Zhao Lijian told a media briefing at Moscow.
The bilateral discussions between Jaishankar and Wang will be taking place after another fresh stand-off stand-off at the southern bank of Pangong Tso on Monday (September 7), when Chinese soldiers armed with spears and rifles reportedly tried to encroach on Indian forward posts in what was considered an attempt to trigger a physical fight similar to the June 14 clash at Galwan Valley, in which 20 Indian soldiers died for the country.
India said Chinese soldiers, who were forced to retreat, fired shots in the air, which is a first in 45 years. However, China claimed that Indian soldiers had fired warning shots after "crossing the LAC". India has denied these allegations.
Related news: If Russia plays a role, peace between India, China can be salvaged
Jaishankar termed the border situation in eastern Ladakh "very serious" and said it called for "very, very deep conversation" between the two sides at a political level.
The latest stand-off at the border took place three days after Defence Minister Rajnath Singh and his Chinese counterpart Wei Fenghe met on the sidelines of another SCO meet in Moscow last Friday. Rajnath Singh reportedly told Wei that attempts by Chinese troops to unilaterally alter status quo along the LAC was in violation of bilateral agreements and Beijing should work with New Delhi for complete disengagement from all friction areas including Pangong Tso.
Under the RIC framework, the foreign ministers of the three countries meet periodically to discuss bilateral, regional and international issues of their interest. Zhao, however, said he was not aware of the timing of the RIC foreign ministers' meeting.
The SCO was founded at a summit in Shanghai in 2001 by the Presidents of Russia, China, Kyrgyz Republic, Kazakhstan, Tajikistan and Uzbekistan. India and Pakistan were admitted as observers of the grouping in 2005. Both the countries were admitted as full members of the bloc in 2017.
(With inputs from agencies)