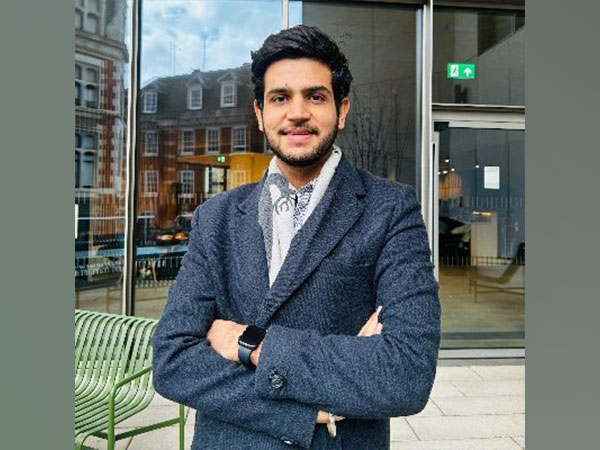 A student of Indian nationality has alleged that his disqualification from the Students Union elections of the London School of Economics (LSE) was the result of a premeditated smear campaign aimed at tarnishing his reputation due to his Indian and Hindu background.
Karan Kataria, who is from Haryana and is studying for a postgraduate law degree at the leading university in London, said he was motivated by the support of his peers to contest the post of General Secretary of the LSE Students Union (LSESU). However, he was disqualified last week over what he believes are baseless allegations and without being given a chance to fully state his case.
Unfortunately, some individuals could not bear to see an Indian-Hindu leading the LSESU and resorted to vilifying my character and very identity in what was clearly in line with the alarming cancel culture which is uprooting our social communities, said Kataria.
Also Read: Naatu Naatu contest in UAE: Record your hook steps, dance at Indian embassy
When I started my postgraduate studies at LSE, I sincerely hoped to strive for and further fulfil my passion for student welfare. But my dreams were shattered when a deliberately orchestrated smear campaign was launched against me solely because of my Indian and Hindu identity, he said.
The 22-year-old student comes from a middle-class farming background and describes himself as a first-generation university-level graduate in his family. Soon after arriving in the UK for his Masters from the LSE Law School last year, he was elected as his cohorts Academic Representative and also a delegate to the UKs National Union for Students (NUS).
Despite receiving immense support from students of all nationalities, I was disqualified from the General Secretary election of the LSE Student Union. The allegations against me ranged from being homophobic, Islamophobic, queerphobic, and Hindu Nationalist. Instead of identifying and punishing the wrongdoers who initiated this hateful campaign… the LSESU conveniently disqualified me without hearing my side of the story or revealing the votes I received, said Kataria.
Also Read: Why Finland joining NATO is a blow to Vladimir Putin
Moreover, on the last polling day, Indian students were bullied and targeted for their national and Hindu religious identities. The students raised this issue, but the LSESU brushed it aside by not acting against the bullies. The silent treatment of the students' complaints about such unacceptable behaviour also justifies the accusation of Hinduphobia against the LSESU, he added, alluding to the smear campaign.
The LSESU issued a statement on Monday to say that the body operates in a fair and democratic manner and has a firm zero-tolerance stance towards any form of harassment and bullying. It has also ordered an external review of this year's elections.
Unfortunately, this year the election rules have been breached by a candidate, resulting in LSESU taking the difficult decision to disqualify them from this year's Leadership Race for the position of General Secretary, reads the statement, pointing to a breach of the rule for candidates to keep a "reasonable distance" of around 2 metres from anyone who is casting their vote.
Also Read:  China seethes as US chip controls threaten tech ambitions
As a matter of course LSESU always undertakes a review of how our elections have been delivered. We are confident that all decisions were followed according to due process and best practice. However, given the impact this experience has had on some of the candidates involved, we will be conducting an external review this time around and will endeavour to update the community accordingly, the statement reads.