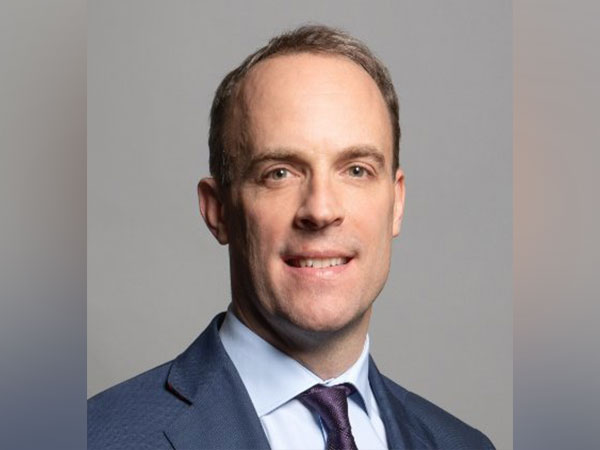 In a blow to British Prime Minister Rishi Sunak, his close aide and Deputy Prime Minister Dominic Raab quit on Friday amid charges that he bullied staff members while a cabinet minister in different UK government departments.
Sunak was handed the independent report into the allegations made by several civil servants on Thursday.
In his resignation letter posted on Twitter, Raab, 49, also the UK justice secretary, revealed that the report into his conduct had upheld only two claims against him.
Also read: Modi speaks to British PM Sunak; calls for strong action against 'anti-India elements'
He branded even these "flawed" and alleged they set a dangerous precedent of a low threshold for bullying.
Raab speaks
"Whilst I feel duty bound to accept the outcome of the inquiry, it dismissed all but two of the claims levelled against me," wrote Raab.
"I also believe that its two adverse findings are flawed and set a dangerous precedent for the conduct of good government.
"In setting the threshold for bullying so low, this inquiry has set a dangerous precedent.
"It will encourage spurious complaints against ministers, and have a chilling effect on those driving change on behalf of your government and ultimately the British people," he added.
Raab, however, said in his resignation letter that he was "genuinely sorry for any unintended stress or offence that any officials felt, as a result of the pace, standards and challenge that I brought to the ministry of justice.
"That is, however, what the public expect of ministers working on their behalf," he added.
He added that the report concluded he had, "not once, in four and a half years, sworn or shouted at anyone, let alone thrown anything or otherwise physically intimidated anyone, nor intentionally sought to belittle anyone".
Opposition voices
Sunak had come under pressure soon after he appointed Raab, a staunch supporter of his leadership for the Conservative Party and government last year, to the two key Cabinet posts.
Downing Street said at the time that Sunak was not aware of any formal complaints against Raab.
But the Labour Party accused Sunak of ignoring reports about Raab's conduct.
Labour leader Keir Starmer said Raab's resignation exposed the "continual weakness" of Sunak, media reports said.
He said Raab should never have been appointed in the first place and that the prime minister should have sacked him now instead of letting him resign.
Also read: British Pakistani group issues open letter to UK PM Sunak
Liberal Democrats deputy leader Daisy Cooper said Raab had shown "he is not only unfit to serve as a minister but is totally unfit to represent his constituents in parliament".
Raab's exit will now necessitate a mini shuffle in the Cabinet. Media reports indicate that Sunak may not refill the post of deputy prime minister and only appoint a new justice secretary.
(With Agency inputs)