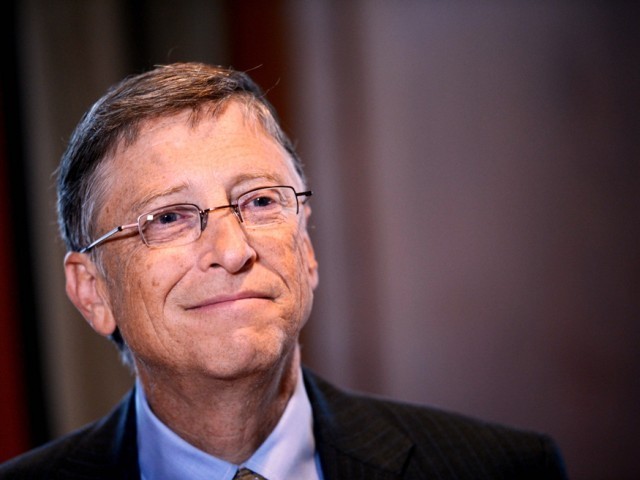 Following Melinda Gates strong criticism of the Donald Trump government's handling of the COVID situation in the US, her husband, Microsoft founder and philanthropist Bill Gates has also expressed disappointment with the 'lack of US leadership' in fighting the pandemic.
According to Bill, the superpower's lack of a united response to COVID is making developing nations like India and Brazil suffer.
However, he told CNN that he is hoping that the US will 'step up' and help get the tools, particularly the COVID vaccine to the people.
"The US, in particular, hasn't had the leadership messages or coordination that you would have expected," he said, adding that the situation is more 'bleak' than he thought.
A tally compiled by Johns Hopkins University states that the United States has confirmed more than 2.5 million infections, the most in the world.
Related news: COVID-19: Bill Gates says 'commend your leadership' to PM Modi
Previously on Thursday (June 25) Melinda Gates had strongly criticised the Trump administration's handling of the COVID-19, giving it a "D-minus" and stressed the need for more testing and contact tracing to curb the spread of the disease in America, the worst-hit nation by the pandemic.
Melinda, 55, who is the co-chairman of the Bill & Melinda Gates Foundation, expressed concern over the governors in 50 US states coming up with different homegrown state solutions, to deal with the health crisis, instead of a coordinated response from the top, a report in the US media publication Politico said.
She gave the administration a D-minus grade, citing a lack of a coordinated national response to combat the deadly virus, the report said.
Besides helping the world fight the pandemic, Bill has also been fighting fake news too.
According to a report, misinformation and conspiracies linking COVID-19 and Gates found 1.2 million times mention on television or social media between February and April this year.
An American newspaper noted that more than 16,000 Facebook posts around Gates and COVID were liked and commented on close to 9 lakh times this year while videos around it were shared millions of times.
The Foundation, established by Bill Gates and Melinda, has committed USD 250 million for work on COVID-19 globally.