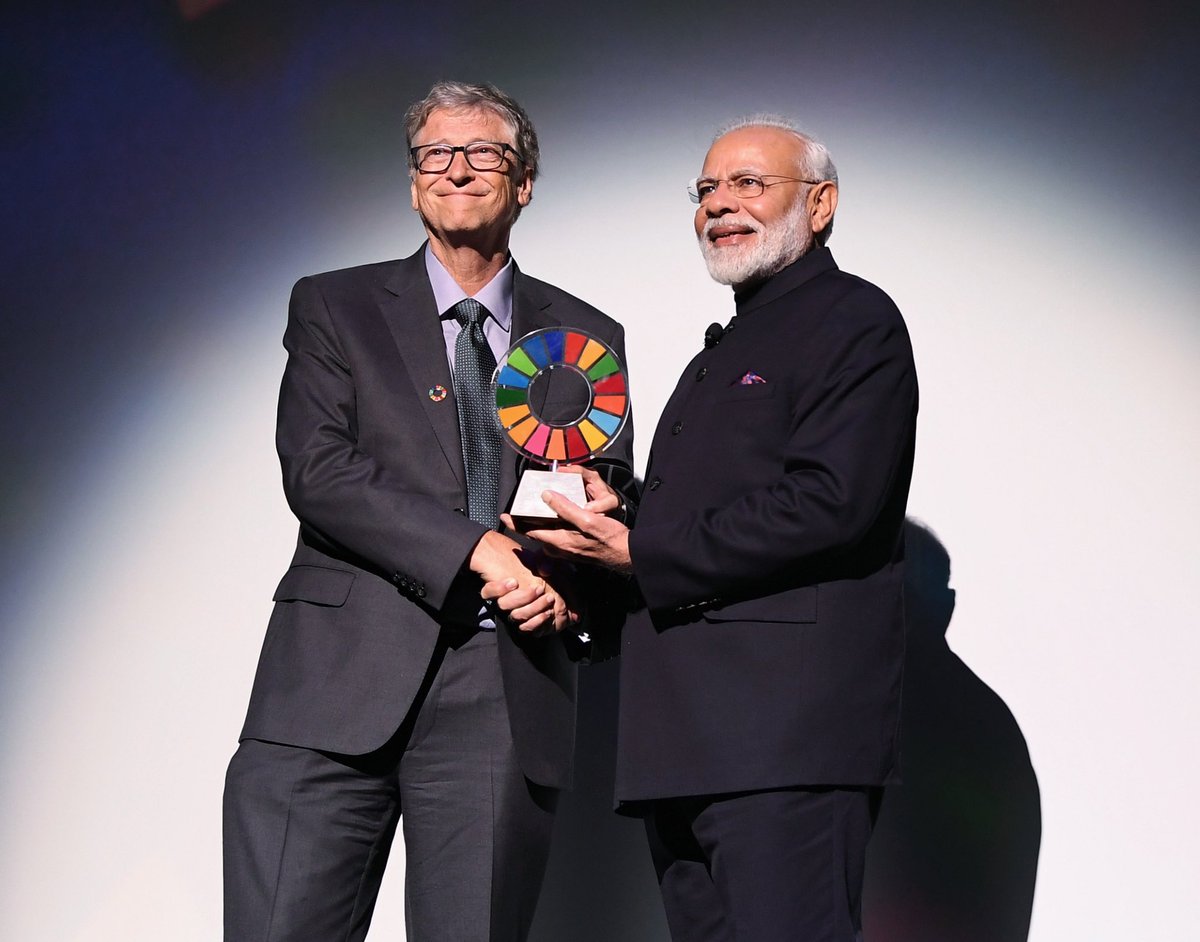 COVID-19: Bill Gates says 'commend your leadership' to PM Modi
Praising leadership skills in dealing with the coronavirus pandemic, philanthropist and billionaire Bill Gates has written a letter to Prime Minister Narendra Modi, according to an NDTV report. In a letter, the Microsoft co-founder stated that he commends PM Modi's leadership and proactive measures taken by the Indian government, to decrease spread of the COVID-19 infection in India.
Measures such as expanding focused testing to identify the hotspots, nationwide lockdown, quarantining, increasing health expenditures, promoting R&D, and digital innovation have been significant in dealing with the pandemic.
The letter added that the PM Modi-led government is completely utilizing the exceptional digital capabilities in the COVID-19 response by launching the Aarogya Setu digital application for tracking, connecting to health services, and contract tracing. Bill Gates also mentioned he is grateful to see that PM Modi is seeking a balance between the need to ensure adequate social protection and public health imperatives.
The Bill and Melinda Gates Foundation is the second largest donor to the World Health Organisation to deal with the coronavirus pandemic.
So far, India has reported more than 20,000 coronavirus cases, including 652 deaths due to the virus. However the government stated that the speed of transmission is slowing down due to the nationwide lockdown. The lockdown began on March 25, 2020 for a period of 21 days.
Related News: COVID-19 cases cross 20,000-mark in India; PM to address nation on April 26
However, on April14, PM Modi announced the extension of the lockdown to go on till May 3. Restrictions have been relaxed on few services such as plantation work, site construction, online delivery of essential items, power, telecom, waste management, and water supply in non-hotspot areas.