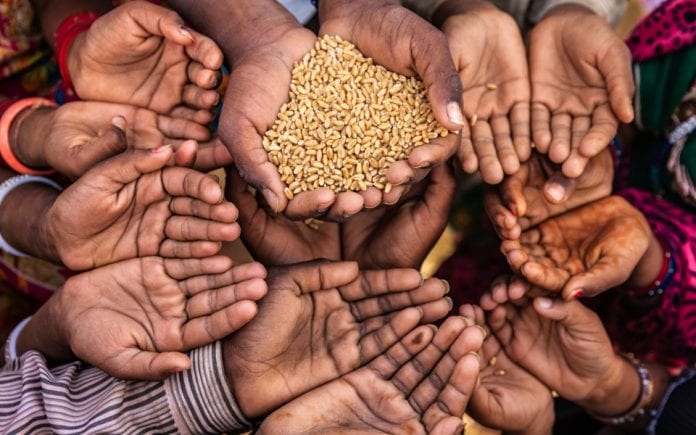 Conflicts, climate change, the COVID-19 pandemic, and the war in Ukraine made sure that more than a quarter billion people across 58 countries faced acute food insecurity last year, a report published on Wednesday (May 3) has revealed.
In seven countries — Somalia, Afghanistan, Burkina Faso, Haiti, Nigeria, South Sudan, and Yemen — people faced starvation and death, says the Global Report on Food Crises, an alliance of humanitarian organisations founded by the United Nations and European Union.
The report found that 258 million people faced acute food insecurity and required urgent food aid in 2022, the fourth consecutive year registering a rise for these parameters. Acute food insecurity implies a person's inability to consume adequate food, putting her/his life or livelihood in immediate danger.
Also read: Over 9 crore Indians at risk of hunger due to climate change: Report
The increase was in part due to more populations being analysed, but the report found that the severity of the problem increased as well. UN Secretary-General Antonio Guterres termed it a "stinging indictment of humanity's failure" to implement UN goals to end world hunger.
Interplay of causes
Rein Paulsen, director of emergencies and resilience for the UN Food and Agriculture Organisation, said an interplay of causes was driving hunger. These included conflicts, climate shocks, the impact of the pandemic, and consequences of Russia's war in Ukraine, impacting the global trade in fertilizers, wheat, maize, and sunflower oil.
Not surprisingly, the impact has been most acute on the poorest countries that depend on food imports. "Prices have increased (and) those countries have been adversely affected," Paulsen told news agency AP.
Also read: Global Hunger Index 2022: India slips further, ranks 107 of 121 countries
Paulsen said a paradigm shift is needed so that more investment is made in agricultural interventions that anticipate food crises and aim to prevent them.
"The challenge that we have is the disequilibrium, the mismatch that exists between the amount of funding money that's given, what that funding is spent on, and the types of interventions that are required to make a change," he told AP.
(With agency inputs)