(There has been a stream of heart-warming obituaries for 83-year-old Zarina Hashmi in the media since she passed away in London on April 25. The passing of an octogenarian artist inspiring so many headlines during a global pandemic may seem like a surprise to some, but perhaps it isn't. Art is the only balm for our collective anxieties at the moment, and the loss of a figure like hers is profound indeed. And it evokes twice the mourning because it implies not just the loss of an Indian Muslim woman in the realm of modern art – a rarity – but also the loss of a quietly assertive voice that represented the underrepresented.)
Three clichéd yet definitive words first come to mind when one thinks of Zarina (the artist used only her first name professionally) and her work – modern, Muslim, woman. Her presence in a domain that has been chiefly the preserve of men was marked by erudition, a quiet assertion, and a style so unique it couldn't be mistaken for anyone else's.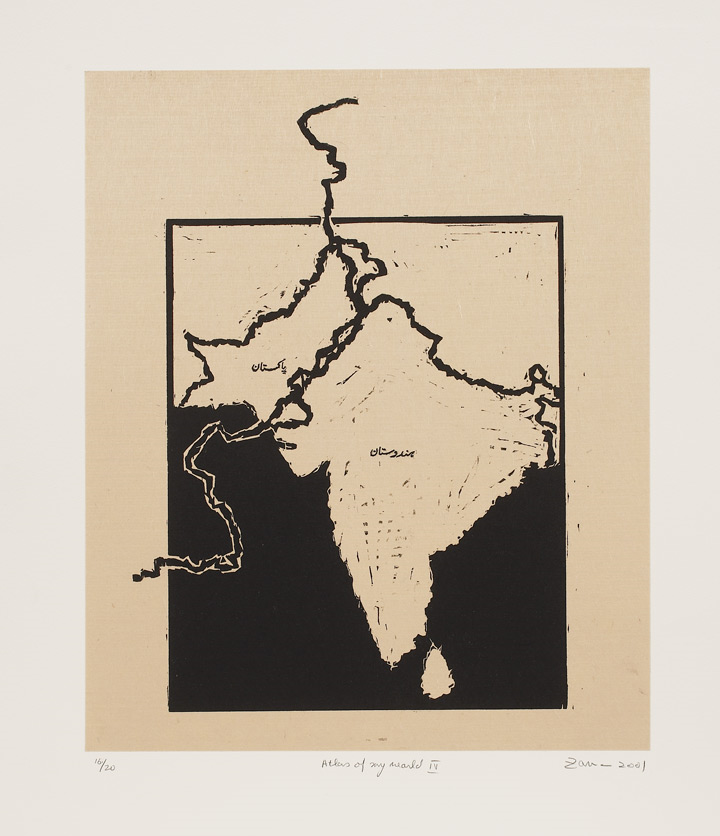 From displacement to finding solace in art
Born in 1937 in Aligarh, Zarina's childhood was marked by the tragedy of Partition. Her family relocated to Karachi in the 1950s, and this was just the beginning of her lessons in displacement. Travelling with her IFS officer husband, Saad Hashmi, Zarina went to Japan, Germany, Thailand, and France, among other places, before settling in New York in 1976. But her life on the move didn't impair her learning. After earning a degree in Mathematics from Aligarh Muslim University, she went on to study printmaking methods in Thailand, France (apprenticed to Stanley William Hayter), and Japan (under printmaker Tōshi Yoshida in Tokyo).
In her long, illustrious career as an artist, she has exhibited her works across the globe including the Guggenheim and MoMA (New York), Galerie Jaeger Bucher (Paris), Mills College Museum (Oakland), Gallery Espace (New Delhi), and Alana Gallery (Oslo) among others. Of the many honours she earned, were a place at the first ever India pavilion at the Venice Biennale (2011), a residency award at the New York University's Asian/Pacific/ American Institute; the Artist in Residence award at the University of Richmond as recently as 2017; and the President's Award for Printmaking, India in 1969. As a teacher, she taught at the Bennington College, Cornell University and the University of California in Santa Cruz.
Related news: Manohar Mhatre: The last of progressive artists
The expansiveness of her art and her scholarship cemented Zarina's place in the roster of India's great modern artists, her identity as a Muslim woman notwithstanding. Nasreen Mohamedi – another noted Indian abstractionist, who shared not just these identity markers with Zarina, but also her birth year, can perhaps only match the rareness of her kind. Mohamedi passed away in 1990.
The art of 'homelessness'
As abstractionists, both Nasreen and Zarina had an affinity for lines. Stark, geometric and monochromatic, their work spoke a minimalistic language from which meanings had to be prised out. Unlike the colourful palettes of many of their contemporaries, their oeuvre was defined by a Spartan restrain.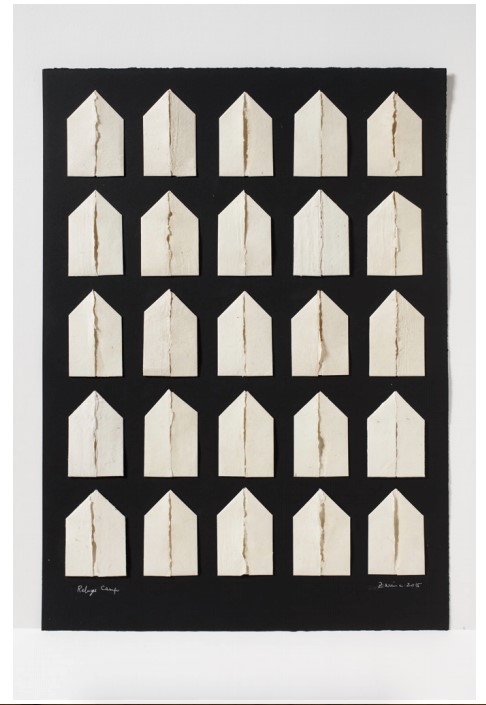 Zarina's style and choice of material (always paper) were informed by the central theme of her life and art: exile. In a 2017 interview with The MET, she said, "Some people who have come and settled in the United States don't look back, but I'm not one of them. They are lucky! New York is not my home, this is someone else's home. I've lived here for 40 years, but my identity is basically that of an exile."
The idea of home – or the lack of it – is something that Zarina has relentlessly pursued through her art over the years. Whether through intaglio, collages, paper sculptures or paintings, she expressed what may be called 'hiraeth' in Welsh, 'depaysement' in French, or 'fernweh' in German.
With elements from cartography (map-like renderings of the India-Pakistan border areas) and calligraphy (Urdu script), Zarina evoked a strong sense of displacement and sadness, yet never giving in to the morbidity of loss. Her expressions of home were always interwoven with hope, her silence with resilience.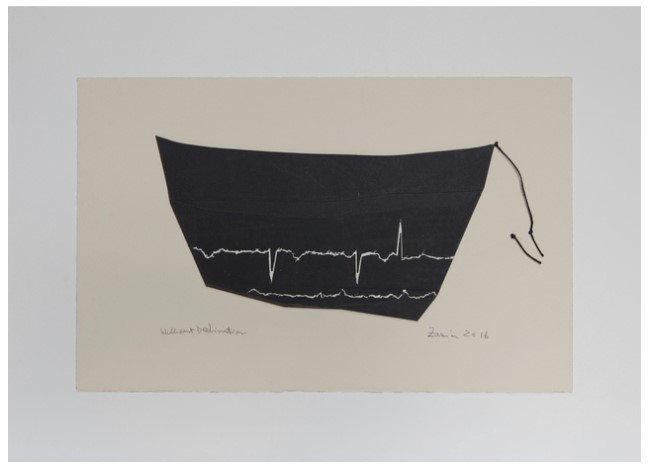 Even as Syrian and many other refugee crises unfolded, her work resonated with their despair. "Leaving home is never easy, and many migrants do not have a choice. They use whatever transportation is available to run away, and falsely believe they are moving to safety. In reality, they move into a country that is not theirs and not a friendly place," said Zarina in another interview. Her work 'Without Destination' (Figure 3) depicts a boat carrying a heartbeat or a hundred people who may or may not reach a place that they may call home. It is strongly evocative in its simplicity, and brutal directness.
Perhaps this work and her life will serve to remind us of our many migrant brethren walking hundreds of unkind miles, because even at home, they're at sea.