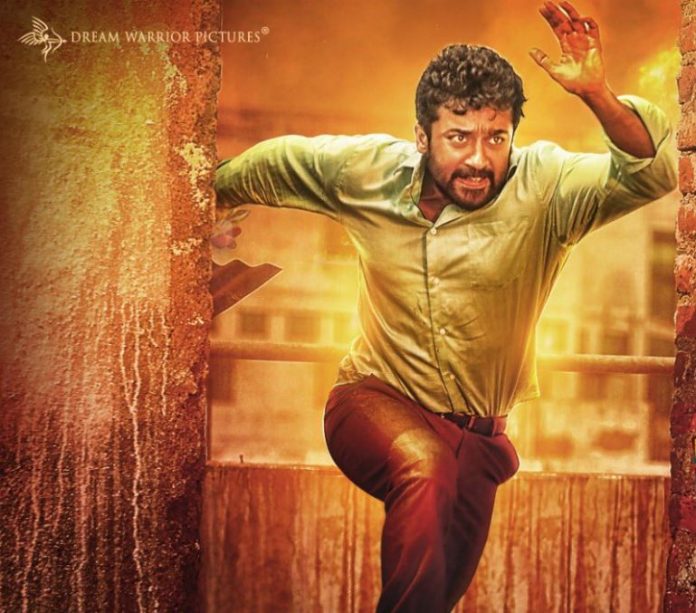 The surprises never cease — right from the choice of the protagonist and the director's audacity to pick a loose script.
Ace film-maker K Selvaraghavan's new flick NGK (Nandha Gopalan Kumaran) infuses as much goodness in its hero (played by Suriya) initially – a professional who quits to take up organic farming to help people.
The harsh realities and hemming-in from all sides make him choose politics ultimately. The man joins a party and rises up the ranks.
The sceptical mother opposes the political initiative and says 'Ponama dha thirumba varuva' (only your body will return) while his wife, played by Sai Pallavi, is all supportive.  She draws a sewage allusion, saying she would support him cleaning even a drain.
The holding one-liner uttered by the hero is 'Kathukarenga aiya' (I will learn, sir). He definitely learns the tricks of the trade in the political party. From here, the director creates a storyline akin to his own work Pudhupetai.
The heroines, usually allotted liberal amounts of space by the director, seems to be breezing in and out aimlessly. This is especially so because the second damsel, played by Rakul Preeth, too has nothing much to do as a political analyst who runs a PR firm. The director wraps it up with a song as we look for smoke under a thin veil of romance between the hero and the subsidiary heroine.
Every scene is deftly layered by Yuvan Shankar Raja's background scores. The songs but fail to make a mark. The action sequences are punched in irrationally into the script.
For the winding of poetic justice, there is no end to surprises and the end holds one.