A recent study by Anna University, has highlighted the alarming extent of seawater intrusion in groundwater along Chennai's coastline. Titled 'Seawater intrusion and submarine groundwater discharge along the Indian coast' the study has found that "the maximum extent (around 14 km) of seawater intrusion in India is reported in regions north of Chennai", with groundwater quality being affected severely between Ponneri and Ennore.
The study also underlines the bigger problem of a 300-kilometre stretch of India's coastline, mostly in Tamil Nadu and Puducherry, being affected by the intrusion. It found higher electrical conductivity (more than the permissible 3000 microseimens per centimeter, or uS/cm, a unit of measurement of electrical conductivity) in the water samples tested in these states, indicating seawater intrusion.
The study also raises concern over the looming threat that seawater intrusion poses for other states like Andhra Pradesh and Odisha along the Bay of Bengal.
Advertisement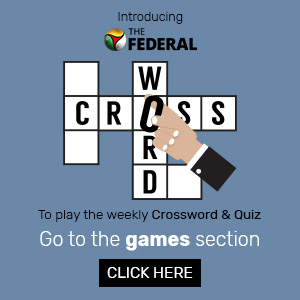 What causes seawater intrusion?
Saltwater or seawater intrusion happens as saline water has a higher mineral content, making it denser, and a higher water pressure compared to fresh water. Due to this, saltwater tends to move inland beneath fresh water. Excessive extraction of groundwater from coastal freshwater wells, results in saltwater intrusion in coastal areas. Water extraction results in a drop in the level of fresh groundwater, reducing its water pressure and allowing saltwater to flow further inland. The intrusion of sea water can be worsened by cyclonic storm surges.
Dr B Gowtham, head of department of Geology, Presidency College, Chennai, says almost 40 per cent of the population in any part of the world lives along the coastline, which is both congenial for habitation and offers several means of survival.
Also read: How tsunami resowed resilient paddy in the farms of Nagapattinam
While along the coastline of the Bay of Bengal, the excessive drawing of groundwater without replenishment in the absence of effective rain water harvesting systems has resulted in the intrusion of seawater, there are natural reasons for the same, he observes. He said, "In the district of Ramanathapuram, in Kadaladi there is marine transgression and regression (sea level rises relative to the land and the shoreline moves toward higher ground, resulting in flooding). This is a natural event and cannot be attributed to factors like excessive groundwater extraction in a city like Chennai to meet the water needs of growing population." Dr Gowtham notes that sea intrusion is a visible issue along Tamil Nadu districts like Nagapattinam and Cuddalore.
CRZ violation a concern
Along the 940 km coastline of Andhra Pradesh, sea water intrusion is rampant, points out EAS Sarma, a former secretary in the Union ministries of Power and Finance, who writes on environment issues.
Sarma says construction of manmade ports is also a primary reason behind sea erosion, which is seldom spoken about.
"Rivers flowing into the Bay of Bengal deposit sand and the sea wave action spreads it uniformly. This prevents sea erosion of the coast. When man-made structures like ports disturb this process, sand deposition patterns undergo a change. In some places where sand is not deposited adequately, the sea water tends to erode the coast."
"That is the reason why the Ministry of Environment has proposed a detailed hydro-dynamic studies for port projects to simulate the sand movement patterns and take measures to prevent erosion. Sand is collected by dredging vessels from stretches where it is excessively deposited and moved into areas where it is required. This is called "beach nourishment" for which every port authority is required to set apart funds and utilise the same periodically," he says.
Also read: Brought to its knees, Chennai united by the water crisis
Sarma states that coastal erosion has far reaching implications as the governments are planning coastal connectivity at a great cost. The key legal instrument in this context is the Coastal Resource Zone (CRZ) notification which not only regulates construction activity within 500 metres from High Tide Line (HTL) but also prohibits mechanical pumping of ground water through bore wells to prevent ingress of salinity into ground water aquifers. "Vishakapatnam has been facing sea intrusion due to illegal borewells on the coastal aquifer and the Andhra High Court have issued orders in the past, ordering their closure."
Vulnerable Bay of Bengal
There is a global climate change and it is making the Bay of Bengal prone to cyclones, says Ranjan Panda, water and climate expert convenor, Water Initiatives. He adds that the kind of development we are actually implementing on the coastline and low-lying lands are leading to sea water ingression. Adding that 40 per cent of the coastline is battling the ingression, Panda talks about the impact in the temple town of Puri due to tourism and excessive tapping of groundwater.  "There are just two zones of freshwater available for Puri and that has begun to deplete," he added.
Panda notes that, on the other hand, there has been a systematic destruction of natural defences by increasing development along the coastline.  "These have resulted in the blocking of the wind pattern. The other factor that we are not discussing is that there isn't sufficient fresh water draining into the sea due to the construction of dams on the higher points, disturbing its natural flow. The flow of fresh water into sea helps regulate its temperature and in the absence of it, the fight between fresh water and sea water intensifies causing the sea water to get into inlands," he observed.
He adds that the villages of coastal districts of Odisha are going to be affected the most, as they are on the verge of submersion, if the situation is unchecked. "In Puri, for villages like Udayakani and Tandahara in Astaranga block, we have suggested that the government makes an alternative to supply them with water from elsewhere to avoid excessive groundwater tapping," he said.