Five stand-up comedians in India who will leave you ROFLing
Laughter is the best medicine, they say. Comedy serves as stress-reliever, allowing us to escape from the humdrum of daily life. It can also be catalyst for change. The Federal looks at the journeys of five stand-up comedians, who have struck a chord with people with their unique style and comic timing:
1. Vir Das: The comedian and actor has carved a special place for himself with his distinctive style and versatility. Known for his satirical approach and keen observations, Das delves into social and political issues, blending humour and storytelling to create uproarious performances. His ability to connect with audiences, both in India and around the world, has earned him a loyal fan base.
One of Das's notable achievements is his highly acclaimed Ten on Ten series, which stands as a milestone in the Indian stand-up comedy scene. Building on his success, Das returned with a bang in December 2022 with his Netflix special, Landing. This comedy extravaganza addresses the aftermath of his controversial monologue, 'Two Indias,' which sparked online debates and criticism in 2021. It allows Das to reflect on the experience and share his perspective as an artist and a concerned citizen, who faced accusations of being a 'traitor.'
Das's comedy is a blend of wit, charm, and thought-provoking humour. His stage presence is magnetic, and he engages audiences with his relatable style. Through laughter, he sheds light on important issues, showcasing the power of comedy to challenge societal norms and bring people together. With Vir Das, you can expect an unforgettable comedic journey that tickles your funny bone while encouraging introspection on the world around us.
2. Zakir Khan: The stand-up comedian, writer and actor, who shot to fame after winning Comedy Central competition in 2012, is set to make history as the first Indian comedian to perform at the Madison Square Garden in March 2024. With a touring repertoire of over 1000 plus shows, Khan is known for his distinctive delivery and down-to-earth demeanour.
Also read: Kith, kin and comedy: How teenage TV shows embrace the power of the family
Khan's comedy revolves around his observations of everyday life, relationships, and the struggles of the common man. He often draws inspiration from his own personal experiences, weaving them into hilarious anecdotes that resonate with audiences of all ages and backgrounds. He has released several stand-up specials on Amazon Prime Video, including Haq Se Single (2017), Kaksha Gyarvi (2018), and Tathastu (2022). These specials feature his signature style of comedy, in which he explores the complexities of modern-day relationships and the pressure to conform to societal expectations.
Khan has featured in web series and movies, showcasing his versatility as a performer. His notable works include appearances in web series like Chacha Vidhayak Hain Humare (2018) and Comicstaan (2019), as well as films like Angry Indian Goddesses (2015) and Chhichhore (2018). What sets Khan apart is his ability to find humour in the mundane and present it in an engaging manner. His infectious energy and genuine storytelling make him a favourite among comedy enthusiasts across the country.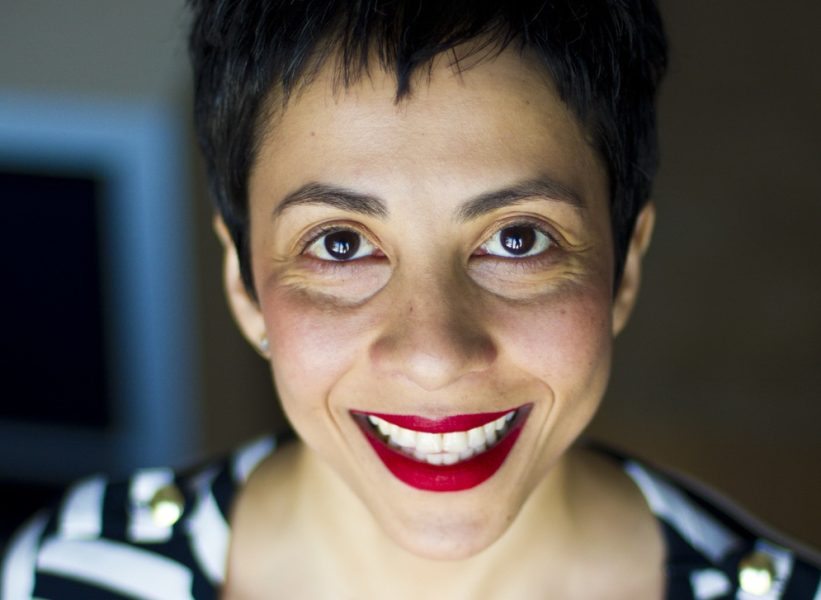 3. Radhika Vaz: With a background in advertising, Vaz's journey in comedy began with improvisational theatre classes, which helped shape her skills as a performer and writer. Her one-woman comedy shows, includingUnladylike: The Pitfalls of Propriety and Older. Angrier. Hairier, garnered widespread acclaim and consistently sold out venues in New York, Los Angeles, and throughout India. Vaz is the co-creator of the web series Shugs & Fats, which won a Gotham Award. The edgy series showcases Vaz's ability to explore diverse themes.
With her fearless and unapologetic style, she continues to push boundaries and tackle important issues — ageing, and domestic duty, injecting her irreverent and hilariously funny style into the narratives —  through her comedy. Her 2015 web series, Anyone's Invited, provides a glimpse into the topics she explores in her live shows.
Also read: Journey of Volodymyr Zelenskyy: From stand-up comedy stage to battle front
From addressing the double standards surrounding body hair to discussing men's thoughts on nipple hair, Vaz delves into the nuances of social norms. Her upcoming show, 'Sound Check: A Trial (Error) Show,' in Delhi on July 16, promises to deliver an hour and 15 minutes of comedy that touches on topics such as air travel, being adopted by a dog, and her realisations about relationships. Audiences can expect an engaging and entertaining performance from this seasoned comedian and writer.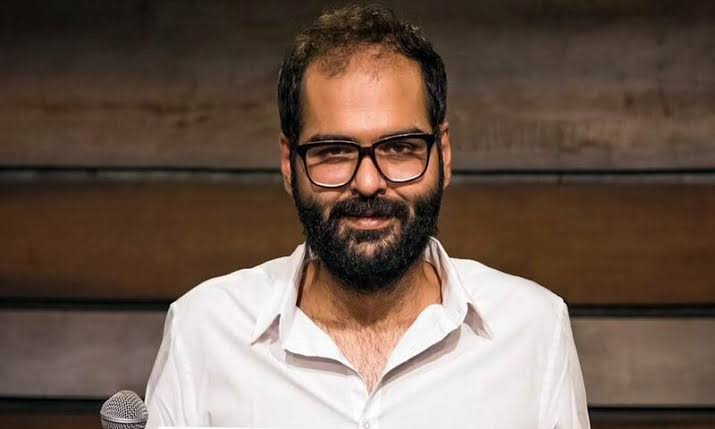 4. Kunal Kamra: A name that sparks both admiration and controversy, Kunal Kamra worked as a production assistant in an advertising agency before stepping into the spotlight as a stand-up comedian. Known for his fearless approach, Kamra often takes potshots  at politicians and the government, challenging the status quo and encouraging us to question those in power. 
Some of his most famous acts, such as 'Patriotism & the Government' and 'Revisiting Demonetisation,' garnered widespread attention and sparked heated debates. On his popular YouTube show, 'Shut Up Ya Kunal!,' he has hosted the likes of Arvind Kejriwal, Javed Akhtar and Ravish Kumar. These discussions often delve into pressing issues of the day, providing a platform for Kamra to express his views while engaging with diverse perspectives.
Kamra's style is characterised by his sharp wit, biting sarcasm, and the ability to use humour as a tool for social commentary. His latest stand-up instalment of 2023, Samay Aa Gaya Hai, released on his YouTube channel last month. In the 17-minute set, Kamra riffs on mundane things, but swiftly transitions into comedic commentary about Air India, his memorable co-passenger, Arnab Goswami, and the flight ban that followed his famous confrontation with the anchor inside the IndiGo flight.
Anubhav Singh Bassi: Known for his work as an actor, writer, YouTuber, and stand-up comedian, Bassi is a law graduate. He took a leap of faith and tried his luck in the food business before ultimately finding his calling as a stand-up comedian.
Also read: Bas Kar Bassi review: Anubhav Singh Bassi regales with trademark wit, punchlines
Bassi's rise to fame can be attributed, in part, to the immense popularity of his YouTube channel. His comedy acts, including 'Hostel,' 'Waxing,' and 'Cheating,' have become sensations on the platform, accumulating millions of views. Bassi's ability to connect with viewers has helped him amass over 200 million views on his YouTube videos and a strong following of over 4 million subscribers.
This year, he acted in Luv Ranjan's film Tu Jhoothi Main Makkaar. He has also appeared as a guest on The Kapil Sharma Show. With over 2 million followers on Instagram, Bassi's comedy is grounded in the everyday experiences of ordinary people. In February this year, he regaled us with his first standup special Bas Kar Bassi on Amazon Prime Video.