Hello reader, wish you a very happy Rose Day! And yes, it's that time of the year again when love is certainly in the air. Valentine's Day (February 14) is just around the corner, and Valentine's Week begins today (February 7). No matter how much bogged down by work you are, do take some time off to appreciate the love of your life. Here are eight destinations located in various parts of the country where you can head for to enjoy a romantic getaway with your valentine.
Vattakanal, Tamil Nadu
Do you live in Chennai, Bengaluru, or somewhere close in the south? How about a romantic getaway to Vattakanal? It's a 7-km uphill drive from the most well-known Kodaikanal, and if you are looking for solitude for some much-needed together-time, this could be your best bet this Valentine's Week.
Vattakanal is a dream location in the Palani Hills. Shrouded in clouds and free of pollution, it's a romantic hill station, where you can go for long walks with your partner, sip a cup of coffee at a quaint cafe, and enjoy the unique culture of "Little Israel," named thus because of the crowd of Israeli tourists.
You can plan a two- to three-day trip, in which you can enjoy a day trip to Dolphin's Nose for a breath-taking view, Vattakanal Waterfalls, and enjoy a cosy meal at Altaf's Café. There are plenty of homestays to put up, and your pocket won't complain either.
Tarkarli, Maharashtra
In Mumbai, and thinking of Goa already? Why jostle with thousands of tourists in Goa if you want to spend some quality time with your partner? How about giving Tarkarli a try?
Tarkarli is a village in Sindhudurg district and a beach destination now know for adventure sports. You can go SCUBA diving, parasailing, snorkelling, and go for dolphin spotting as well! What better way can you think of to spend Valentine's Week?
Also read: Top 10 domestic and foreign destinations Indians travelled to in 2022
There is plenty of sightseeing to do as well, and you can explore the village and the beach on your own. Do not miss Sindhudurg Fort, built by Shivaji in 1656. It is located on a small island and a glorious structure. You can stay in a houseboat in the silent backwaters of the Karli River for a trip your valentine won't forget all too soon.
Fagu, Himachal Pradesh
Hey, Delhiite! Why rush off to Manali at the drop of a hat? There are other destinations to explore too. If you are looking for a cosy Valentine Week getaway, why not explore the option of Fagu?
Fagu is a quaint hamlet around a 45-minute drive from Shimla and known for its apple orchards. At this time, you are bound to get snow and gorgeous views of the snow-covered mountains amid the pines and cedars. Fagu can be a V-Day heaven.
You can go for leisurely strolls or more adventurous hikes with your partner, enjoy glorious sunsets and sunrises, and do some sightseeing as well. There are plenty of accommodation options and don't forget to try some local Himachali treats!
Lepchajagat, West Bengal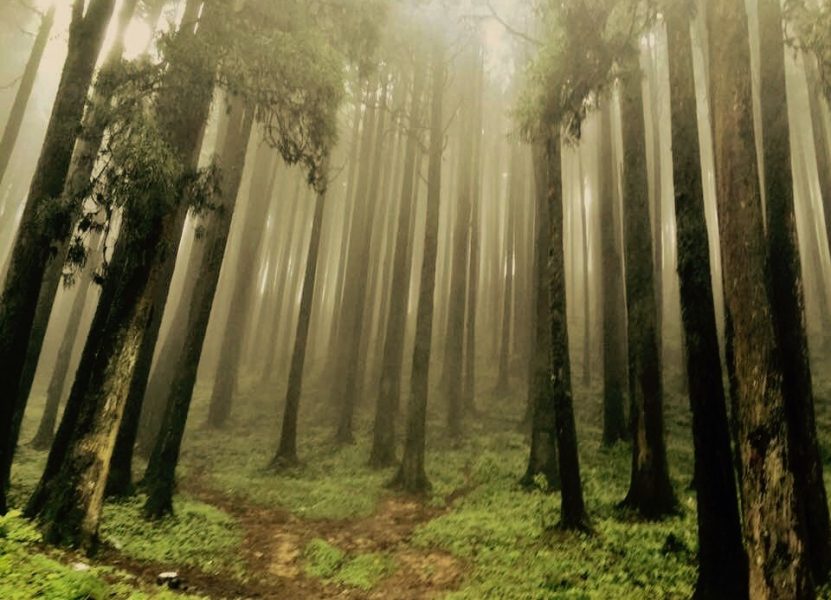 For Kolkatans and those in other places in the east, North Bengal remains the most sought-after destination for short getaways. Among the many small hamlets in Darjeeling and Kalimpong, one of the best for a romantic Valentine's Week would be Lepchajagat.
Only 19 km from Darjeeling town, Lepchajagat will take you far away from the tourist rush of the Queen of the Hills. This small village in a reserved forest area is perfect for small walks and hikes with your partner, sipping cups of Darjeeling tea, and holding hands by the fireplace in the evening.
Also read: Ganga cruise: Modi to flag off world's-longest tour; what travellers can expect
There is a pathway through dense forest, a nature walking trail to Hawa Ghar, and stunning views of the Kanchenjungha. And if you and your partner are wildlife lovers, Lepchajagat would be the perfect place to bond over bird-watching and wildlife photography. You will also get plenty of other places to explore within a 10-km radius.
You can put up at the West Bengal Forest Development Corporation lodge or a homestay.
Chorla Ghat, Goa
Mumbaikars and those in Karnataka, here is another option for you this Valentine's Week. Chorla Ghat, a relatively lesser known destination on the border of Goa, Maharashtra, and Karnataka, is another splendid alternative to the usual Goa destinations.
If you are looking to recharge your batteries with your companion, a one-day trip to Chorla Ghat could be enough. It is located only about 50 km from Panjim, to give you the perfect break from the hubbub of Goa's party life and the hectic city life.
Chorla Ghat with its hills and waterfalls is a world away from beaches and parties that Goa has come to be synonymous with. The drive to Chorla Ghat takes you through vast fields, lakes, and quaint old bridges, transporting you to a world of lush greenery and wildlife. The ghat is home to hundreds of species of exotic flora and fauna and a paradise for bird-watchers.
Don't miss Anjunem Dam and the many small and big waterfalls. You can also hike to the Twin Vajra Waterfalls, enjoy jungle walks, and do much more. There are several resorts to put up in.
Poovar, Kerala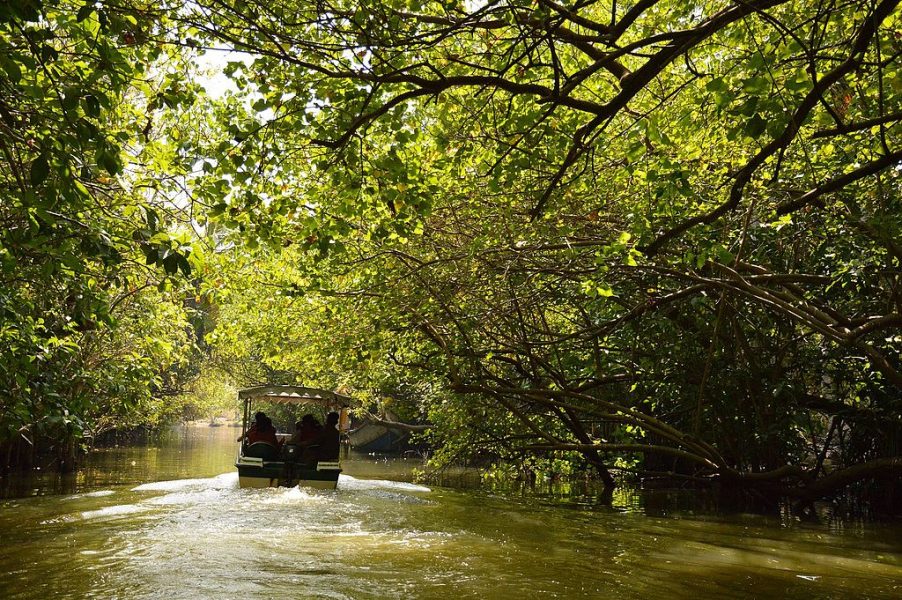 Those in the south, here is another romantic option for you. Have you heard of Poovar?
It's accessible only by boat and a gem for solitude seekers this Valentine's Week. A short 45-minute drive from Thiruvananthapuram will take you to the nearest jetty from where you can take a boat to Poovar. It's only a 15-minute boat ride. Kovalam beach is only 12 km away.
So, what do you get in Poovar? Beach, island, backwater, river, sea — Poovar is an all-in-one treat if you love all things to do with water. And there's greenery, too. Spices, flowers, coconut, banana groves, butterflies, and birds — what more can you ask for?
Also read: Munnar woos travel buffs, with mercury dipping to zero degree Celsius
A golden beach separates the backwater from the sea. You can take a boat ride through the backwater channels and the mangroves, go for a stroll through the nearby villages, sign up for Ayurveda therapies, and go sightseeing to Vizhinjam, Pozhikkara beach, and a lot more.
There are three beach resorts on the island and other stay options too.
Chakrata, Uttarakhand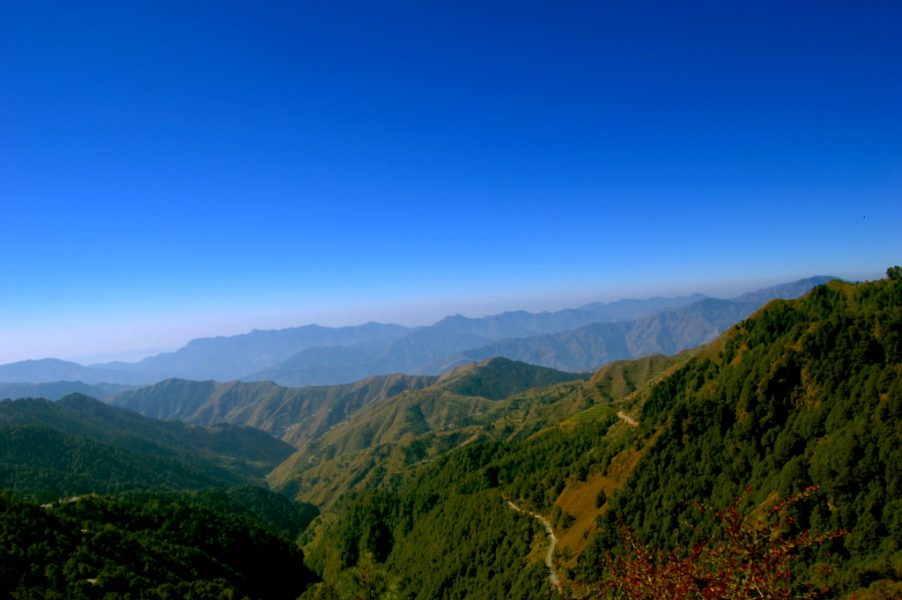 Here is another Valentine's Week getaway for Delhiites. Located in Dehradun district, Chakrata is an ideal weekend getaway for couples looking for some quality time together.
Dotted by coniferous forests, Chakrata is far away from the hustle and bustle of city life though it is only 90 km from Dehradun town. You can go for walks along its quaint tree-lined paths, go bird-watching in Deoban, go sightseeing at Tiger Falls, and generally revel in the beauty of the Himalayas. If you are the adventurous kind, trust us, there won't be any dearth of activities to enjoy together.
Accommodation is limited in Charkata, though; so, do plan your escape in advance.
Maithon Dam, Jharkhand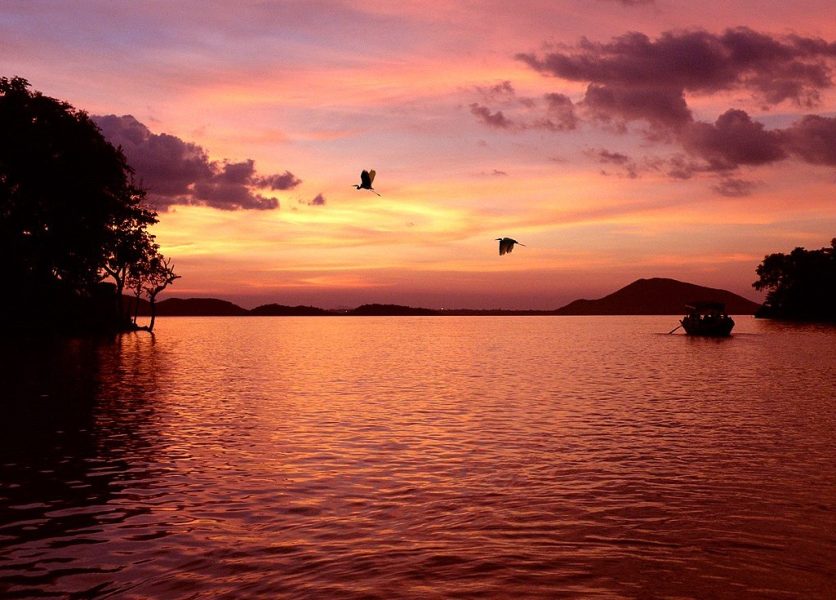 Finally, here is another beautiful location for those in the east. Maithon, deriving its name from "Mai Ka Sthan," lies amid a picturesque landscape with a scenic lake and green forests on the banks of the Barakar.
The land of Goddess Kalyaneshwari lies about 48 km from Dhanbad. The lake is spread over 65 sq km and you can go boating with your partner. You can also enjoy a leisurely walk in the beautiful green forests around the lake, watch sunrise and sunset, visit the nearly deer park, and take the blessings of Ma Kalyaneshwari before heading back.
There are plenty of stay options in the region.