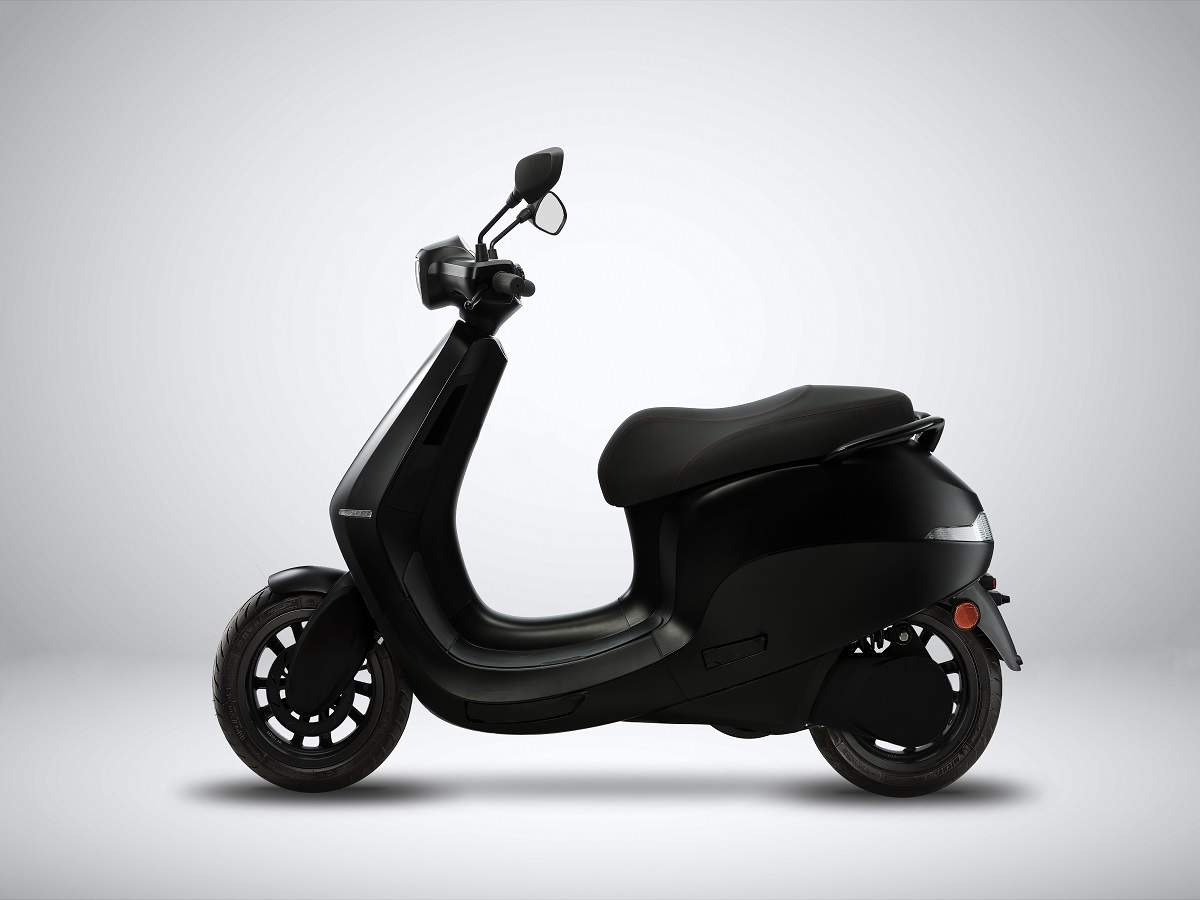 Why electric scooters could catch fire, and how you can avoid that
Lithium-ion batteries can cause problems due to reasons such as poor cell design or manufacturing flaws, poor battery assembly design, or poor support equipment
A parked Ola S1 Pro electric scooter caught fire in Pune late last week, raising concerns over the safety of electric vehicles. The company said it has launched an investigation to understand the "root cause".
"We are aware of an incident in Pune that happened with one of our scooters and are investigating to understand the root cause and will share more updates in the next few days," Ola Electric said in a statement.
"We're in constant touch with the customer, who is absolutely fine. Vehicle safety is of paramount importance at Ola and we are committed to the highest quality standards in our products. We take this incident seriously and will take appropriate action and share more in the coming days," it added.
There could be several reasons for the cause of fire in the Ola electric scooter, and here we explain why lithium-ion batteries, used in electric vehicles (both two-wheelers and four-wheelers), mobile phones, laptops, catch fire or explode.
Our statement on the Pune incident. pic.twitter.com/aSX1DlTBmd

— Ola Electric (@OlaElectric) March 26, 2022
Electric scooter fire incidents in India
The incident in Pune is not the first reported fire accident involving an electric vehicle. On the same day (March 26) of the Pune incident, there was another, where a man and his daughter died after their e-bike caught fire in Vellore, Tamil Nadu.
In December 2021, a 60-year-old man was suffocated to death and four others were injured in Kanhai village, Gurugram, after their electric two-wheeler exploded during charging at home. In the same month, electric bike X1 from Gwalior-based company Super Eco, caught fire in Mumbai.
In September 2021, videos of two Pure EV's Epluto electric scooters on fire went viral on social media. The same month, there was a fire incident involving an Okinawa electric scooter.
India's dependence on battery imports
The Indian EV segment is largely dependent on imports, especially for batteries. Hence, a mechanism to prevent safety-related incidents is a must, media reports quoted Suraj Ghosh, associate director, IHS Markit, as saying.
Ghosh further pointed out that the safety concerns are greater in the two-wheeler category since it's dense with new companies with lower access to, or purchasing capacity for, high-grade batteries from credible suppliers. The cost pressure they feel to qualify for the Central scheme of FAME and other state-level incentives accentuate the issue.
EV fire incidents around the world
Globally, there have been at least 25 incidents of electric vehicles including Tesla cars involved in fire accidents.
In 2021, Hyundai recalled more than 75,000 Kona electric SUVs globally including 456 units in India, after more than a dozen battery fire incidents were reported. Also, General Motors recalled 73,000 Chevrolet Bolt EVs due to concerns of potential battery fires.
In 2020, USA's National Transportation Safety Board (NTSB) submitted a report after studying three electric vehicle crashes resulting in fires and one non-crash fire involving an electric vehicle. The crashes caused extensive damage that extended into the protected area of the cars' high-voltage battery cases, rupturing the cases and damaging battery modules and individual cells. The non-crash fire was caused by an internal battery failure, the NTSB said in its report.
On the basis of its findings, the NTSB made safety recommendations to the American National Highway Traffic Safety Administration, the manufacturers of electric vehicles equipped with high-voltage lithium-ion batteries.
What causes fire in EVs?
RISE Research Institutes of Sweden's report on "Fire Safety of Lithium-Ion Batteries in Road Vehicles" observed: "As the use of lithium-ion battery-powered road vehicles continue to increase around the world, their involvement in traffic accidents and fire incidents are likely to rise. This can damage the lithium-ion battery and subsequently pose a threat to occupants."
There are many different types of lithium-ion batteries, with different packaging and chemistries but also variations in how they are integrated into modern vehicles. To use lithium-ion batteries safely means to keep the cells within a defined voltage and temperature window. These limits can be exceeded as a result of crash or fault conditions, the report said.
Fire risks associated with lithium-ion batteries (LIBs)
Thermal runaway: The primary safety concern with LIBs originates from the individual battery cells that make up the battery pack. The battery cell may release gas when abused, which can ignite or cause an explosion, the report stated.
Battery failure causes
There are several causes for the failure of a cell, the report said. They include poor cell design or manufacturing flaws, external abuse (thermal, mechanical, electrical), poor battery assembly design or manufacture, poor battery electronics design or manufacture, or poor support equipment (i.e. battery charging/discharging equipment) design or manufacture. The primary battery risks are generally a result of external or internal short circuits, high or low temperatures, overcharge or over-discharge.
Internal cell short circuit can occur very suddenly and without previous warning. This can be a result of manufacturing defects or physical damage due to dendrite growth or mechanical deformation and when the internal short circuit occurs, the resulting damage is often severe.
An external short circuit is another form of electric abuse that may destabilise the battery. This event may occur in case the battery is exposed to, for example, severe mechanical deformation and impact, immersion in water, corrosion and electric shock during maintenance. Also, batteries, when exposed to high temperatures, may lead to problems. When a battery does fail this may have several different outcomes, e.g. venting, fire or even explosion.
Safety solutions
According to experts, there are many levels of fire safety to consider in an EV. In an ideal situation, the individual battery cells would be designed to prevent short circuits and other malfunctions that could lead to overheating and thermal runaway. The battery management system (BMS) would be able to handle all threats to the battery, both internal and external, and interact efficiently with the other safety systems in the vehicle as needed.
Some dos and don'ts
Read the owner's manual and always follow the manufacturer's instructions
Don't leave your electric scooter charging overnight
Don't leave your electric two-wheeler unattended while charging
Keep the batteries at room temperature
Do not keep the batteries in direct sunlight
'No evidence to show EVs are less safe'
"There is no denying that EVs are accompanied by new risks, but there is no evidence that points at EVs being less safe than conventional vehicles," said the Swedish report.
"Automotive LIBs are also inherently safer than those used for small consumer applications. This is achieved through chemistry, design and high-quality BMS. However, failures will happen and will become more common with increased number of EVs," it added.