Turkish romantic epic TV dramas like 'Black Money Love' are a big draw in the country as well
When it comes to love, language is not a barrier. Once you overcome the "one-inch barrier of subtitles" (as Korean director Bong Joon-Ho once said), the doors and windows to another world, another culture are flung wide open. Ahead of Valentine's Day, The Federal draws up a list of foreign films that has a lot to do with love and hard-core romance.
Like Water for Chocolate (Mexican)
This 1992 movie adapted from a novel by Mexican writer Laura Esquivel, is set in a family ranch in a Mexican border town around 1910. It is about a young couple, the beautiful Tita (Lumi Cavazos) and Pedro (Marco Leonardi), who are deeply in love but can never marry. For according to tradition, it is the duty of the youngest daughter to stay always at home and take care of her mother.
Tita is heartbroken, especially when Pedro marries Rosaura, her oldest sister. Tita's overflowing emotions begin to surface in fantastical ways through her cooking. As the years pass, the events that unfold test Pedro and Tita's steadfast love. In Mexico, they make hot chocolate with boiling water, and to say someone is "like water for hot chocolate" means they are mixed with the tradition of magical realism that is central to modern Latin film and literature. Critics have praised this movie for its ethereal quality.
With a great female cast, unique visuals, and equal parts melodrama, comedy, tragedy and cookery, Like Water For Chocolate adapts well from script to screen. It clocked in 87 per cent on Rotten Tomatoes.
Can be rented or bought on Vudu, Apple TV
Atlantics (Senegal)
Set in Dakar, Senegal's bustling capital, this supernatural romance drama is streaming on Netflix and Amazon Prime Video along with MUBI.
Souleiman (Ibrahima Traoré) leaves behind his love, Ada (Mame Bineta Sane), without so much as a goodbye, in search of a better life in Spain. Ada struggles to contain her feeling for Souleiman and his abrupt departure though she has been promised in marriage to a wealthier man, Omar (Babacar Sylla).
Her heart remains with Souleiman, wherever he might be. Soon, strange and unexplained incidents begin to unfold in her town. Mati Diop's haunting Senegalese supernatural drama is based on a tender ghost story to spotlight issues of migration, refugee crises, loss and intimate grief. The movie also blends the love story with the refugee crisis, a look at the exploitation of the poor by the wealthy and the fetish for virginity and purity in marriage.
Also read: Farzi review: No Family Man, but slow-paced thriller keeps you hooked
Black Money Love (Turkish)
It is not just Korean dramas that Indians binge on. Turkish romantic epic TV dramas are a big draw as well in the country.
Black Money Love
This 2015 series is a big hit in India. After the young fiancée of Omar, a cop and Elif, a jewellery designer's wealthy businessman father are found dead inside a car, both of them are thrown together. Even as they grapple with the sudden mysterious death of their loves ones, they fall in love.
Omar is essayed by the handsome Engin Akyurek and beautiful Turkish actress, Elif (Tuba Buyukustun). At its centre, is a compelling love story with Shakespearean overtones, but it deals with corruption, vulnerability, class disparities, and the contrast between the traditional values of the rural hinterland and the sophistication of Istanbul. Check it out on Netflix.
Fatmagul
A young woman named Fatmagül (Beren Saat) from a humble coastal town, who is engaged to her childhood sweetheart, is gang-raped and is forced to marry one of the rapists. The long series is centred around the fragile love story that springs up between her and Engin Akyurek, who plays Kerim Ilgaz, as much as her revenge story on the rapists.
On the lighter side, is the romantic drama, Ask Laftan Anlamaz (Translated in Hindi as Pyaar Lafzon Mein Kahan).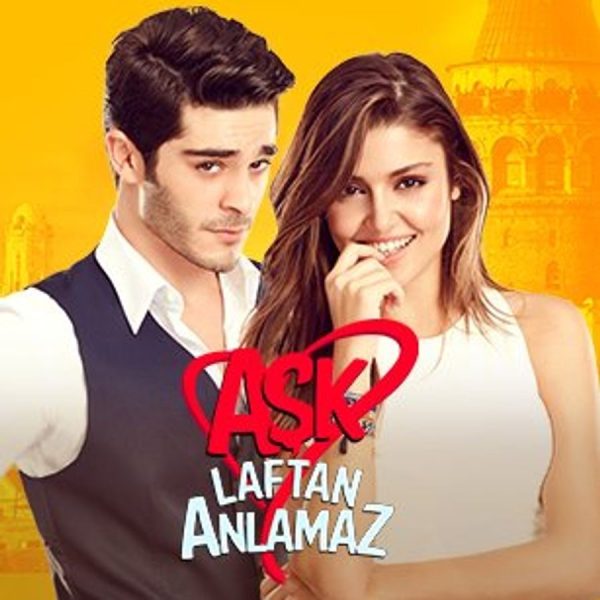 This is a popular Turkish TV drama that first aired in September 2016. The star cast of Pyaar Lafzon Mein Kahan includes famous Turkish actors such as Hande Ercel, Burak Deniz, and Ozcan Tekdemir. This series is so popular in India that a dubbed Hindi version is available on YouTube. Set in Istanbul, it follows the workplace romance of Hayat Uzun (Hande Ercel) and Murat Sarsilmaz  (Burak Deniz) that sees many ups and downs before they find happiness.
Murat has to deal with the ghosts of his childhood, while Hayat has to eradicate herself from the web of lies she is built around her. Both Fatmagul and Pyaar…have been dubbed in Hindi and Urdu and are available on YouTube.
Also read: 'Magic of cinema happens without planning': 'Pathaan' writer Sridhar Raghavan
Korean romance shows
Our beloved summer
Years after starring together in a viral documentary from their school days, prolific illustrator Choi Ung (Choi Woo-shik) and PR executive Kook Yeon-Soo (Kim Da-mi) are forced to get behind the camera once again. This time around, their friend Ji-Ung (Kim Sung-cheol) is the one helming the documentary and he also has a lot of unresolved feelings for Yeon-Soo.
Also, thrown into this mix is NJ (Roh Jeong-eui), a hugely popular idol, who has a growing affinity for Choi-Ung's art and his quiet charm. Why did this show strike a chord with so many of its viewers? Probably, because as the couple tussle with love, angst and a host of mixed emotions, there nothing toxic about their relationship for they are surrounded by a wholesome bunch of friends and family. There are no bad guys here.
The pace of the show is languid, unhurried and charming. Available on Netflix.
Crash Landing on You
The series is about a South Korean heiress Yoon Se-ri (played by Son Ye-jin), who crash-lands into North Korea while paragliding and finds love in North Korean military captain Ri Jeong-hyeok (played by Hyun Bin). The series went on to become the highest-rated shows for the TV channel that aired it. The K-drama has 16 episodes and is streaming on Netflix.
Descendants of the Sun
A s
oldier belonging to the South Korean Special Forces falls in love with a beautiful surgeon. However, their relationship is short-lived as their professions keep them apart. Descendants of the Sun is a highly rated Korean drama and is packed with a good plot, set in scenic locations in Korea and Greece and good acting.