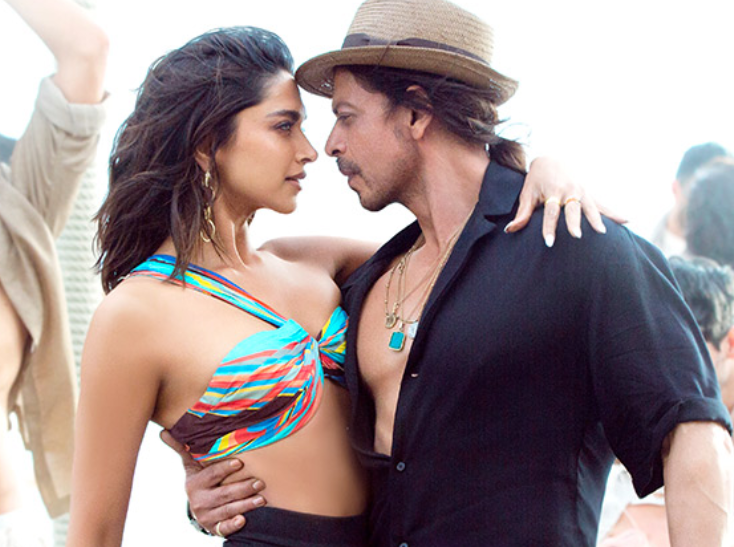 Shah Rukh Khan's Pathaan has been running to packed houses across the country, and South India has been no exception. Karnataka is known to be an important territory for non-Kannada films as well. Hindi films often do well in Karnataka, especially in Bengaluru, Mysuru, Mangaluru, and Hubbali. Even then, the collections from Karnataka for SRK's action flick have raised some eyebrows.
The Federal has learnt that the spy thriller has earned Rs 7.20 crore at the box office within the first three days in Karnataka. It must be mentioned here that Pathaan is being mostly screened at multiplexes in cities like Bengaluru, Mysuru, Mangaluru, and Hubbali, barring a few shows in single-screen theatres in tier-2 cities.
Also read: 'Pathaan' becomes a blockbuster: What Shah Rukh Khan has to say
Pathaan had stiff competition from Kannada film Kranti, starring Challenging Star Darshan, which released on January 26. According to reports, Kranti had more than 600 shows in Bengaluru on the opening day of its release and had an affect on the number of shows for Pathaan.
Rs 7.20 crore in 3 days
Despite the competition from Kranti, SRK's comeback film has managed to rake in the moolah. Data available with The Federal shows that Pathaan earned Rs 2.80 crore on Day 1, Rs 3.90 crore on Day 2, and Rs 1.50 crore on Day 3. That's Rs 7.20 crore from Karnataka alone.
Of the first three days, only Day 2 was a holiday and the weekend numbers are sure to spike.
Also read: Regional films get 'stifled' as Pathaan storms its way to all screens
Pathaan is Shah Rukh's first film after a hiatus of four years. The Baadshah of Bollywood has been through a lot of trials and tribulations on a personal and professional level in the past decade. Pathaan's success has proved that SRK is still the King Khan of Bollywood.
The high-octane spy thriller starring Shah Rukh Khan, Deepika Padukone, and John Abraham, and directed by Siddharth Anand, was released in Hindi, Tamil, and Telugu. Even though the film was not dubbed in Kannada, audiences in Karnataka have watched the film in Hindi and given the filmmakers a good reason to celebrate.