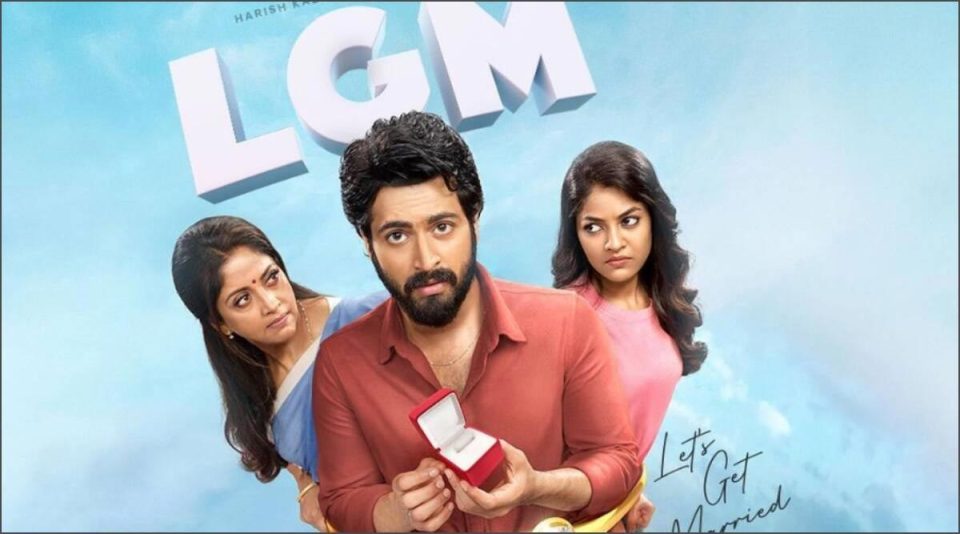 LGM review: Dhoni's film regales in parts, but falls short of a wholesome entertainer
Let's Get Married's (LGM) core plot has the scope for a hilarious entertainer with human emotions in the right places. What happens when your girlfriend wants to establish a comfort zone with your mom before marriage? This is the kind of story that is tailor-made for veterans like K Bhagyaraj and Visu, they would have hit it out of the park. However, debutant filmmaker Ramesh Thamilmani's screenplay only entertains to an extent in LGM.
MS Dhoni and Sakshi Singh Dhoni's maiden production venture, LGM, has released amid much excitement in Tamil Nadu, where the cricketer is a demi god. The film is directed by Thamilmani and conceptualised by Sakshi Dhoni.
Goutham (Harish Kalyan) and Meera (Ivana of 'Love Today' fame) are interested in each other but the latter tells the former, she needs two years to confirm the relationship. When the two-year agreement ends, she is game for marriage but drops another bomb – that she wants to go on a trip with Goutham's mom (Nadiya) to get to know her well before marriage. After all, she would be sharing a roof with mom-in-law, she reasons.
The rest of the story is all about what happens to Gautham. Will his girlfriend and mother get along well on the road trip, and will it end in his marriage?
Also read: Hostel Hudugaru Bekagiddare: It all feels surreal, say Nithin Krishnamurthy, Arvind Kashyap
As you read the basic plot, this film has a solid potential to become a blockbuster because everyone in the family can relate to the tension that boils between the mom and girlfriend. The film also takes off well with interesting proceedings right from the first scene till the intermission. There are moments that you laugh out loud and there are instances where you feel for Harish Kalyan. But post the intermission, the director makes the proceedings less interesting by sidelining Harish Kalyan. There's little fun when the boyfriend is not stuck between his mom and girlfriend.
Neat job by actors
Harish Kalyan is subtle and delivers the role given to him without any major flaws while Ivana and Nadiya have also done a neat job. Among the supporting actors, RJ Vijay steals the show with his witty one-liners and comic timing. Yogi Babu comes only in a few scenes and entertains us with his trademark humour.
Also read: Greta Gerwig's Barbie surpasses Christopher Nolan's Oppenheimer in global box-office showdown
Director Thamilmani has also taken care of the music. While the songs are enjoyable, they come as speed breakers in a journey that should have been smooth as silk. The visuals look more like television commercials with a lot of scenes shot with the help of graphics. The runtime of the film also should have been shortened by at least 20 to 30 minutes.
On the whole, LGM (Let's Get Married) has a few enjoyable moments but they are not sufficient enough to make a wholesome entertainer.