"Justice always rests in the hands of the powerful. If it's given in the hands of the powerless, justice would be served differently," says the police protagonist (Rajkummar Rao) in the trailer of Anubhav Sinha's latest film, Bheed, which releases on March 24, the third anniversary of Covid-19 lockdown. Bheed, like his quartet saturated with social concerns — Mulk (2018), Article 15 (2019), Thappad (2020) and Anek (2022) — seems to reflect Sinha's deep and unwavering commitment to social justice, and the unmistakable undertow of a yearning for change, real and visible and drastic. A cinematic endeavour to effect reformation in the society, accustomed to years of inequality and discrimination based on caste, class, gender and religion.
In recent years, grappling with social injustice, inequality and discrimination has been Sinha's prime preoccupation. The initial teaser of Bheed, which has been shot in black and white and features Rajkummar Rao and Bhumi Pednekar in the lead (other cast members include Pankaj Kapur, Dia Mirza, Ashutosh Rana  and Kritika Kamra), showed a snippet of a speech by Prime Minister Narendra Modi announcing a complete lockdown for 21 days on March 24, 2020. There was also an attempt to find a parallel with the large-scale human movement and devastation during the Partition as Bheed dramatizes the migrant workers' plight and the perilous journeys they undertook to reach their homes. However, after the controversy over the trailer, it was removed from the T-series channel and a fresh one subsequently issued. In the new trailer, the clipping from the PM's speech is missing and so is the reference to Partition.
'Angry towards who we are becoming'
Sinha was forced to release the sanitised version of the trailer after right-wing trolls —as they are wont to label any artistic enterprise that reveals darker truths about the country — started terming the film "anti-India". If Sinha, known for his outspoken views on social and political issues, has acquiesced, it merely means that he would like the film to reach a large audience. "These are all the battles of the filmmaker. We are fighting, we will fight," said Sinha after the controversy, underlining that the film, triggered by the lockdown, was a manifestation of his anger "towards who we have become and who we are becoming." In an interview to PTI, he said: "I love my country and society so dearly that I think we should rise higher, we should do better…"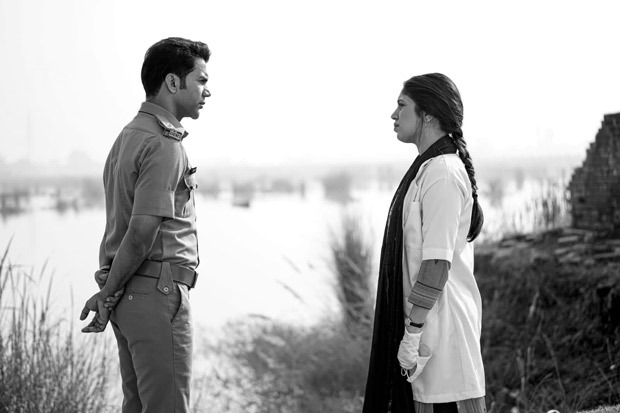 Unfortunately, his sincere intent is getting overshadowed by unnecessary controversy. This, however, in no way, takes away from the fact that Sinha is one of the most important and courageous filmmakers working in India today, who remains characteristically unafraid to push the boundaries of mainstream cinema and tackle complex social issues head-on — issues that are either considered taboo or unpopular. He may have started his filmmaking journey in 2001 with lacklustre romantic comedies and thrillers, but he has come into his own by consistently making socially conscious and thought-provoking films in the last decade.
Sinha's cinematic approach and oeuvre
Making socially relevant films is Sinha's way to rise above the gossipy chatter of the trolls and put important social issues to the forefront of public discourse. What sets him apart from many of his contemporaries is his use of realism, social commentary, and strong female characters. His films, which reflect his distinctive artistic vision and thematic concerns, are a testament to the power of cinema to bring about change.
Also read: Zwigato review: A tender, insightful portrait of the disenfranchised in shining India
If the likes of Vivek Agnihotri cash in on hatred, Sinha, like Prakash Jha, prefers to make films that are characterized by a powerful social critique and grounded in a deep empathy for his characters and their experiences; it's with great sensitivity and insight that he portrays the struggles of his characters. This is evident in his early films, such as Tum Bin (2001, his debut) and Aapko Pehle Bhi Kahin Dekha Hai (2003), which explore themes of love, loss, and the search for identity in contemporary India.
Before he made a splash with his biggest-budget film Ra.One (2011), starring Shah Rukh Khan and Kareena Kapoor Khan, Sinha also made two thrillers, Dus (2005) and Cash (2007), both of which received mixed response. It is with his films after Gulaab Gang (2014) — the Madhuri Dixit and Juhi Chawla-starring feminist drama which highlighted the issue of women's rights — that Sinha found his direction as a filmmaker. The quartet of films mentioned above belongs to this period, which has seen Sinha do some soul-searching with regard to the kind of films he  should be making.
Dissecting social issues
Mulk, a searing indictment of Islamophobia and the politics of hate that have come to dominate our social landscape in recent years, revolves around a Muslim family that is forced to confront the deeply entrenched prejudices and biases of the society in which they live. There are several scenes in the film that betray Sinha's deft handling of the subject matter. In one such scene, protagonist Murad Ali Mohammed (played by Rishi Kapoor) delivers an impassioned speech in defense of his community, declaring, "Yeh mulk mera hai, mera hi rahega" (This country is mine, and it will always be mine)."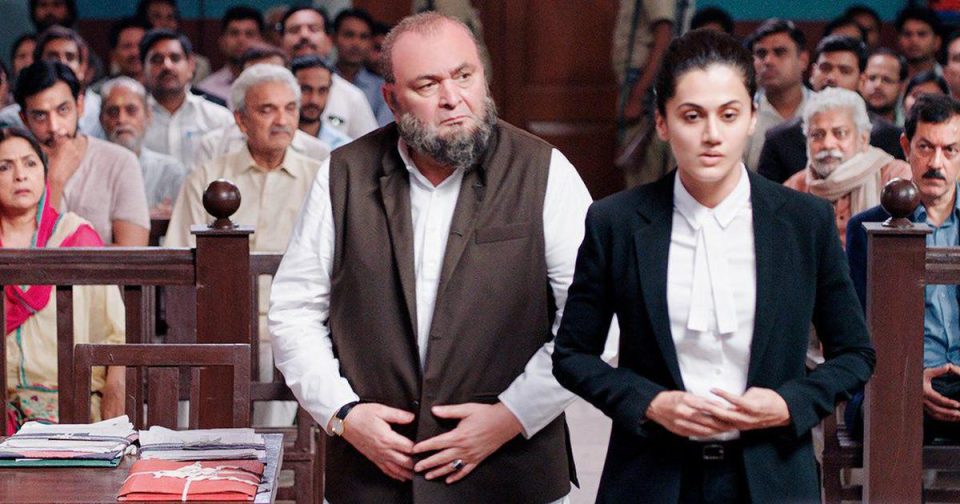 In another memorable scene, lawyer Aarti Mohammed (Taapsee Pannu) gives a passionate defense of her client and his community in court, stating: "Ye Hindustan hai, yahaan ke yeh musalmaan hi Hindustan ke asli shehzaade hain, chahe aap chahein ya na chahein. Yeh Hindustan unka bhi hai, unhi ka bhi hai. (This is India, and these Muslims are the real princes of India, whether you like it or not. This is their country too.)"
Similarly, Article 15 is another powerful exploration of contemporary social issues, particularly the deep-rooted caste system that continues to plague Indian society. Set in a small town in Uttar Pradesh, it tells the story of a young police officer, Ayan Ranjan (Ayushmann Khurrana), who is tasked with investigating the disappearance of three Dalit girls. In the film's particularly powerful climax, Ayan confronts the forces of caste privilege and declares, "Article 15 of the Constitution prohibits discrimination on the basis of caste, religion, gender or place of birth. It is our fundamental right to live with dignity."
In Thappad, Sinha explores the insidious nature of domestic violence and the toll it takes on the lives of women in India. The protagonist Amrita (Taapsee Pannu), is a middle-class homemaker who is slapped by her husband at a party. The incident sets off a chain of events that forces Amrita to confront the deep roots of patriarchy that shape her world. Eventually, Amrita, in a powerful assertion of agency and independence, refuses to accept her husband's apology and walks out of the marriage.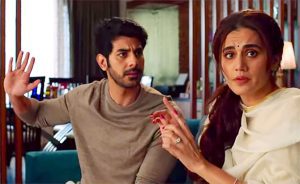 Anek, too, has a strong social message at its heart. It highlights the issue of discrimination and inequality in contemporary India through the struggles of a young man, Joshua (Khurrana), who becomes a vigilante in order to fight against the corrupt and oppressive system that is responsible for the discrimination and marginalization of certain communities in the country.
Also read: Rocket Boys Season 2 review: A montage of hope and courage, the personal and political
Throughout the film, Sinha portrays the harsh realities of discrimination and inequality in India, including religious bigotry, caste-based discrimination, and political corruption. The film can also be seen as a call-to-action for solidarity in the fight against injustice and oppression: Joshua works with a group of like-minded individuals to bring about change.
Techniques and influences
One of Sinha's strengths as a filmmaker is his ability to create a sense of realism in his films. His use of handheld cameras, natural lighting, and non-professional actors gives his films a documentary-like quality. His use of silence and long takes are also evident in his recent films. For instance, there are several moments in Article 15, where the camera lingers on a character's face, allowing us to feel their emotions and experience the gravity of the situation. Sinha's use of ambient sound and music, which creates an atmosphere of tension and drama, is also distinct.
His films are in the same register as those of his idols: Satyjit Ray, Majid Majidi, Martin Scorsese, Francis Ford Coppola, Anurag Kashyap and Vishal Bhardwaj. Majidi's Children of Heaven was the inspiration behind Tum Bin; both films explore the lives of everyday people in a sensitive and nuanced manner. He has spoken about how Ray's 'Apu Trilogy' had a profound impact on him, not just in terms of filmmaking techniques, but also in terms of the humanistic and empathetic approach to storytelling. Sinha owes his use of intense close-ups, atmospheric lighting, and tension-creating music to Scorsese and Coppola. His films bear influence of the gritty and realistic films by Kashyap and Bhardwaj. Kashyap's Black Friday, in particular, inspired him to tackle difficult subjects in a fearless and uncompromising manner.
Controversies are not new to Sinha. He faced backlash from the right-wing groups for expressing his opposition to the Citizenship Amendment Act (CAA) on social media in 2019. In 2020, he faced criticism for Thappad, with some groups accusing the film of being 'anti-male' and promoting a 'feminist' agenda. He was accused of promoting a 'pro-Muslim' narrative in Mulk, with some groups even threatening to boycott the film and disrupt its screening.
Despite the criticism, however, Sinha remained firm and has continued to use social media to speak out on things that matter. Trolls can keep targeting Sinha, but it is highly unlikely that they will dent his commitment to making a kind of cinema that shows a mirror to 'who we have become and who we are becoming.'