'Only equal power ensures peace,' writes Homi J. Bhabha (Jim Sarbh) in his letter to Vikram Sarabhai (Ishwak Singh), persuading him that an atom bomb is indeed the only way to attain equanimity, and thereby he must 'choose power for the sake of peace.' This brief conversation between the two eponymous rocket boys sheds tremendous light on the power play involved in every aspect of nation-building, as well as how science is often a slave to politics, and also its greatest weapon.
The second season of Abhay Pannu's Rocket Boys (streaming on Sony LIV) reminds you, once again, of what can be done when you use streaming to its full potential, a medium that doesn't confine a story into the shackles of time. The second instalment of the acclaimed web-series is replete with plot-lines that it follows through the span of eight hour-long episodes. There's Bhabha knocking heads with the Americans in his quest to make a bomb; there's the conspiracy theory around his death; there's Sarabhai with his rockets that he wants send in space; and then there's his extramarital affair with Kamala Chowdhry (Neha Chauhan) that takes a toll on his marriage with Mrinalini Sarabhai (Regina Cassandra).
The story of a young nation
There's a young Indira Gandhi (Charu Shankar) attempting to find her footing as the third Prime Minister of India after Nehru (Rajit Kapur) and Shastri's demise; there's Kalam (Arjun Radhakrishnan) and Pipsy (Saba Azad), the conniving villains Vishwesh Mathur (K.C Shankar) and Prosenjit Dey (Namit Das), who use Raza (Dibyendu Bhattacharya) as a scapegoat. You get the gist? There's much that's going on in the world of the 'rocket boys', that is above and beyond their own genius and heroics.
Also read: All Quiet on the Western Front review: A meditation on meaninglessness of war

Perhaps that is why, Rocket Boys becomes one of those very few shows to have utilized streaming for what it has been made for — to tell a tale, not of an endeavour or a person, but of a time. In this case, Pannu chronicles the story of a young nation, hardly two decades into independence, preparing for autonomy, and glory with the help of remarkable people, who are all luminaries in their own right.
Much like its first instalment, what continues to remain one of the most admirable facets of Rocket Boys is how it depicts its two titular characters as imperfect men, whose eminence as scientists does not prevent them from faltering on various fronts — personal and professional alike. This objectivity, thereby, provides an ambience of affection in an otherwise ambitious air, that's maddening enough to make you lose sight of the purpose you began it all with, but like Sarabhai quotes Buddha — 'your purpose is to find your purpose and give your whole heart and soul to it,' a preaching that these mad scientists put into practice with absolute conviction.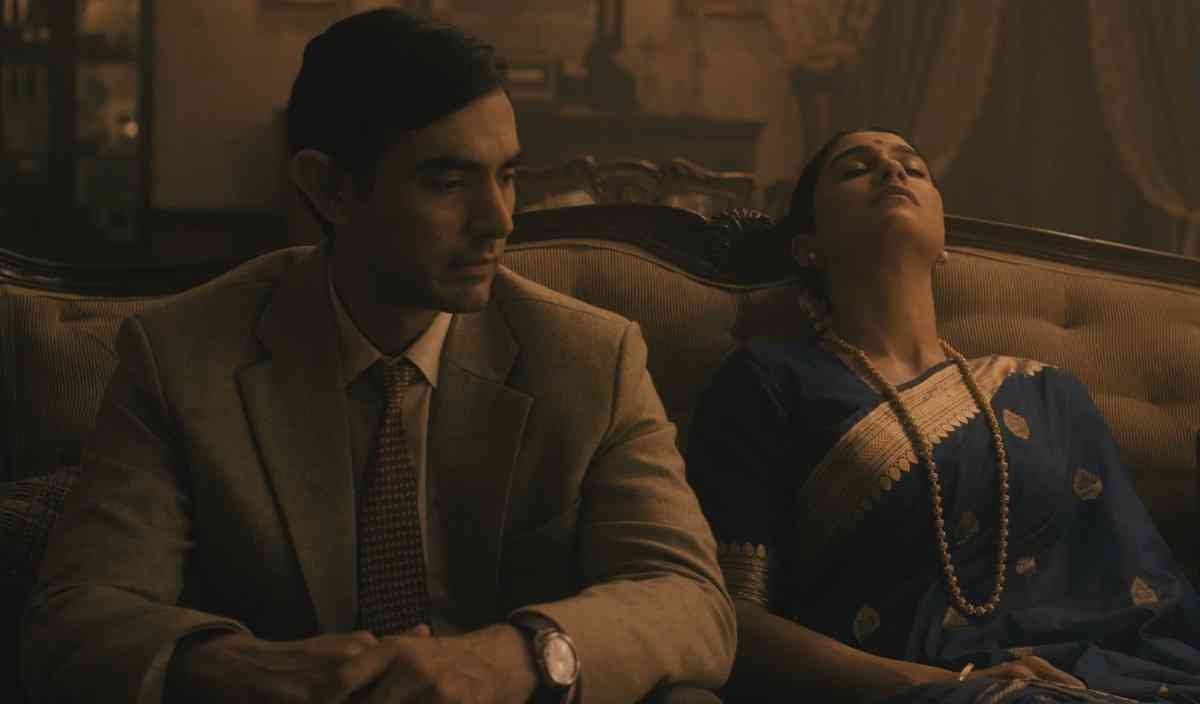 Blend of fact and fiction
However, Pannu mislays this objectivity when it comes to the cardboard cutouts in the guise of villains. Dey, Mathur, and Crowley (from CIA), are so archetypal that they drain the show out of the very thing, that it is exceptionally good at — giving characters shades, and tones that saves them from being one-dimensional, monotonous templates. While it doesn't fall prey to common practice of hero-reverence, it stumbles when it comes to giving the negative characters layers. The forced depravity and villainy is vastly off-putting because these actors (all excellent in their craft) have been reduced to nothing but some devilish dudes put in place only to elevate the majesty of the heroes, and also to increase the drama quotient up by a notch.
Also read: Zwigato review: A tender, insightful portrait of the disenfranchised in shining India
To be fair though, none of these cinematic gremlins take away from the fact Rocket Boys is exceptional and one of the finest shows India has produced. The blend of fiction and fact helps simplify history and science, but it also stays true to its core by diving deep into details on several instances, without rushing to move the tale forward. In an excellent scene, where Bhabha dances with Mathur while explaining to him how India can create nuclear energy from thorium, given its limited uranium resources, Pannu takes his own sweet time to explain to us the elaborateness of the science, and the emotions behind a discovery that shall change the face of India forever.
Jim Sarbh's poise and panache
All that said, Rocket Boys' biggest asset is its prolific team of creatives, from a make-up department that does an impeccable job of demonstrating age to the design team that brings alive a bygone-era. From Harshvir Oberai's brilliant cinematography to Meghna Gandhi's production design, Rocket Boys is the fruit of a collective effort that bears witness to the heart, mind, and soul of every professional involved, but most of all its cast who give a face to a story.
Ishwak Singh as Sarabhai is luminescent, but it is Jim Sarbh, who is once again the ace of spades in this biographical venture. His screen presence is dazzling, so much so that he makes the Indian physicist known for his crafty mind look disarmingly attractive. When he knavishly says that 'full-fledged wars are passe,' you can't help but be charmed by the dark humour of it all, that Sarbh materializes on the screen, with infallible poise and panache.
Also read: 'Trial By Fire' review: A humane exploration of crime and punishment
Another force to reckon with is Regina Cassandra who is not only ethereally beautiful, but a commendable actor who captures the spirit of Mrinalini Sarabhai's steely strength that co-exists with grace and vulnerability. This time around, she is given more to play with, therefore allowing her to shine as she deserves to. Unfortunately, the effervescent Saba Azad isn't as present as she was in the first instalment, but is nevertheless incandescent every time she comes on screen, and the one defining scene where she breaks down like an inconsolable child, is one that will etch itself in your memory long after you're done with it.
A toast to greatness
All in all, Rocket Boys Season 2 is a coruscating montage of hope, and courage that must come together when politics and personal life is at play. As India grows older, old must give way to the new, and in its second inning, we have Nehru, Bhabha and Sarabhai doing just that, because like Bhabha mentions in the epilogue — 'a true leader prepares a nation for the day when he is not there' — and there we have the two brilliant scientists passing on the baton, to prepared minds like that of Abdul Kalam and Raja Ramanna.
Pannu's toasts to a country on the brink of greatness even as it bore witness to multiple wars, a cataclysmic Partition and the death of its first Prime Minister, followed by the assassination of its second Premier. It becomes a reminder for us today, when we grapple with our own barrage of crises, that greatness is only at a moment's distance, a moment that is formed by the desire to spread love, and the ability to harness the power needed to do so.