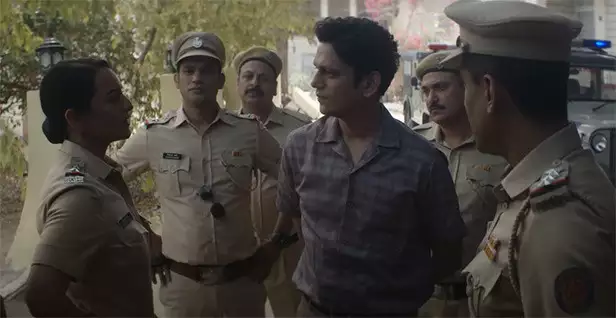 In a remote corner of India, women are disappearing and no one seems to care. When you think about it, the elevator pitch for the recently-released The Kerala Story and Amazon Prime's Dahaad seem more alike than not. However, while Sudipto Sen's film claims to propel a 'truth' based on (highly questionable) facts and figures, the Amazon limited series, created by Zoya Akhtar and Reema Kagti, shines a light on Indian society's many truths hiding in plain sight, through the medium of fiction.
While Sen's film uses its right-wing agenda and caricatures to demonise a community and a state, Akhtar and Kagti's show delves into who benefits from such bigoted smokescreens. Dahaad shows rigour to make its fictitious world plausible, and takes diligent interest in its characters like they were 'real', to offset the poison of propaganda pieces.
The hate bandwagon
In a tiny hamlet in Rajasthan called Mandawa, a woman is reported 'missing' by her brother. A letter left behind by her says she has eloped with her lover, taking with her some money and jewellery. But it's been two months since her last call home. The brother is obviously worried about such uncharacteristic behaviour from her, and so he flutters around haplessly near the police station.
He belongs to an oppressed caste, so he's shunned away by most cops. A few days after they start investigating, they discover the girl's body lying unclaimed at a mortuary in a nearby district. She was found in a public restroom, dressed like a bride, and appeared to have died of cyanide poisoning. What seems like an open-and-shut 'suicide', reveals itself to be connected to an intricate web of disappearances and murders across the state of Rajasthan.
Also read: The Kerala Story review: A juvenile cringefest suited best for 'Karela' audience
Directed by Reema Kagti and Ruchika Oberoi, Dahaad doesn't necessarily reinvent the wheel when it comes to police procedurals in a small town, where a less-than-equipped police force is chasing a ruthless serial killer. It's not supposed to either. In a similar vein to acclaimed shows as The Fall (2013), Broadchurch (2013) or more recently Mare of Easttown (2021), Dahaad succeeds (like its counterparts) in building a world the audience can breathe and taste.
Kagti and Akhtar's show seems to have the world's big-picture down pat, which reveals itself in a wonderful scene in the first episode, where we see the missing girl's brother go through the beats of helplessness and sadness to join a mob demanding police action against "love jihad". He lies to the cops that his sister's lover is a Muslim man, and only then do they start investigating. It's a startling moment that highlights how oppressed communities have to resort to getting on hateful bandwagons just to get themselves heard.
Unmasking India's hidden realities
Rajasthan has repeatedly found itself as a setting for films based around the most vicious form of patriarchy, as we saw recently in The Song of Scorpions (2023), Thar (2021), and even films like Gulaal (2009) and Manorama Six Feet Under (2007). All episodes of Dahaad begin with a montage of a victim's final moments, as seen through different vantage points, and a snake charmer's been playing in the background.
On one hand, while the music seems to be indicative of how the woman has been 'bitten by the snake', on the other it sounds eerily like a shehnai or a bagpipe — both instruments associated with ancient tradition. There's a striking pathos in the visuals of a woman in red bridal attire, breathing her last, as a requiem of tradition plays behind her.
Kagti and Akhtar's show doesn't play coy for too long, revealing its killer in the very first episode. Rather focusing on the mundane work of police detection, gathering evidence and following 'due process' in a country that's notoriously proud of extra-judicialkillings, Dahaad doggedly prioritises procedure over extravaganza. From thereon, it becomes a case of the hunter going after the hunted, and the other way round.
Also read: Dancing on the Grave director delves into the 'why' behind grisly 1991 murder
Sub-inspector Anjali Bhaati (Sonakshi Sinha), accompanied by her senior, SHO Devilal Singh (Gulshan Devaiah) and Sub-inspector Kailash Parghi (Sohum Shah) chase Anand Swarnakar (Vijay Varma) — a college teacher, who seems to be living the life of an ordinary man. Only he isn't. In the world of Dahaad, the surnames reveal more than they should. We're told Bhaati belongs to an oppressed caste, before her father changed his surname so his daughter wouldn't be subjected to the same kind of discrimination that he was.
As Anand's surname — 'Swarnakar' — suggests, he belongs to the clan of goldsmiths. What's compelling about Kagti and Akhtar's show is how it repurposes a trope like the serial killer's van into a mobile library in Dahaad — where Anand drives to far-off places to 'educate' those with fewer means, thereby allowing him to grow his killer's footprint. It's a glorious bit of 'adaptation' choice for its hinterland setting.
Efficient character arcs
Varma is hardly a revelation as a misogynist psychopath, given his exceptional performance in Darlings a year ago. But it also speaks of his sky-high level as an actor that Anand never reminds us of anything he's done earlier. The Rajasthani diction apart, Varma's lithe body language seems like a fluid combination of a fox and a hyena. Varma takes the blank portrait serial killer (for eg: Kevin Spacey in Se7en) and imbues colour, outline, subtext, making it one of the most vivid and memorable serial killer characters in Hindi cinema.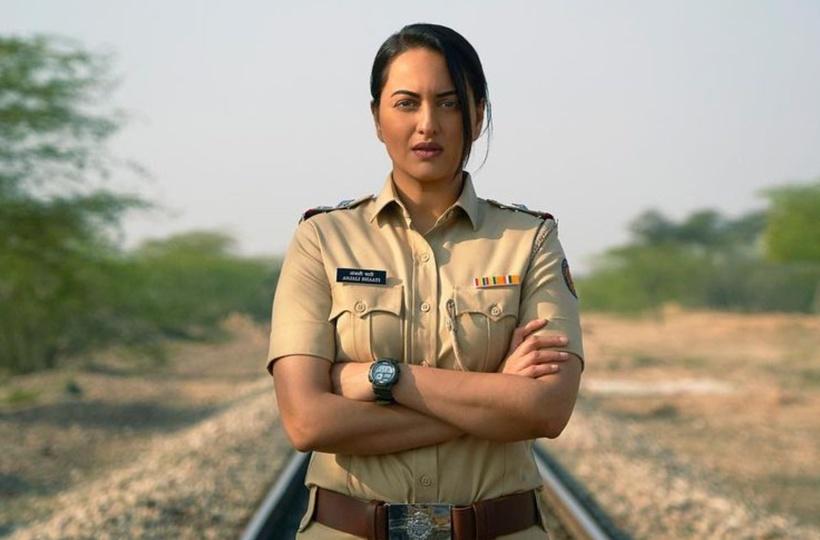 Devaiah and Shah go out of their way to rob their characters of any swagger, directly at odds with the 'heroic' mould of cops in mainstream Hindi movies. Even though the spotlight is strictly on Varma and Sinha, both Devaiah and Shah have their quieter moments on the side. Like when Devaiah's character awkwardly leaves a table after saying something mildly embarrassing to his junior. Or when Shah has an epiphany in the middle of the road, which condenses a much longer arc into something more efficient.
Sinha is the 'star' of the show, turning in a straightforward performance with minor flourishes. While the Kathiawadi strain in her dialogue feels unnatural at first, she slowly becomes comfortable shouldering the weight of the case (as well as the show) as the episodes progress. While it's understandable that hers is a life-long performance to showcase a tough exterior to survive the unforgiving male gaze, most of whom find themselves wanting to ask her "when will you get married?" Whether it's relatives, friends or even strangers she might be interrogating in uniform.
Also read: Caste bias in IITs: Somnath Waghmare's docu seeks dignity for Dalit lives
However, one would hope to see more softness in her performance – like when she learns her boyfriend might be moving away from town, and we see the momentary sorrow in her eyes. Sinha's character is bereft of layers — unlike Devaiah or Shah — who have a family that bleeds authenticity into them. In Sinha's case, all she gets is a mother who nags her to get married.
Addressing the times we live in
Dahaad (literally translating to 'roar') is a beautiful name for a show that purrs and nudges, instead of beating its chest with a punchline. It's a testament to directors Kagti and Oberoi that none of the countless victims in the show feel like lifeless outlines. Each name draws up a vivid life story, which feels like it is concurrent with the show's world. It helps that the performances by the women in these tiny roles like Prashansa Sharma (as Sindhoora), Rytasha Rathore (as Lata), Sanghamitra Hitaishi (as Miriam) or the always-reliable Ratnabali Bhattacharjee (as Renuka) who appear on screen only for a few minutes, but make us feel so deeply for them.
As any competent piece of art should, even Dahaad addresses the times we're living in. In a scene, a local politician poses for a 'selfie' with a man they've tied to a railway track, after suspecting him for having something to do with a local girl's kidnapping. For an audience stepping out for a propaganda film in hordes, one wonders if the commentary will reach them.