Bollywood half-yearly report card: 2023 seems to be the year of crisis
Over six months into the year, it seems as if there is more Hindi cinema than usual. New films keep releasing in theatres and dropping on streaming platforms at a breakneck speed every week.  Almost every actor currently working in Hindi cinema has had a release to boot, right from Shah Rukh Khan, Saif Ali Khan, Salman Khan, Akshay Kumar, Ajay Devgn, Ranbir Kapoor, Shahid Kapoor, Vicky Kaushal, Rajkummar Rao, and Kartik Aaryan to Deepika Padukone, Tabu, Bhumi Pednekar, Vidya Balan, Kriti Sanon, Kiara Advani, and even Sonam Kapoor.
If that's not all, there is also a Karan Johar release gracing the year — not only does Rocky Aur Rani Ki Prem Kahani mark Johar's return to directing after a seven-year-long gap, it also reunites Ranveer Singh and Alia Bhatt after the record-breaking success of Gully Boy (2019).
And yet, despite the promise on paper, there hasn't been another year where the creative crisis of Hindi cinema has been this apparent in the first six months itself. For an industry banking on swaying more and more audiences and their disposable income back to the theatres, the conservatism of filmmakers, screenwriters, and producers remain glaring in their hesitation to experiment with form or challenge convention.
Also read: 'Pathaan' review: Bollywood roars back with SRK's seat-edge spy thriller
As both an industry and an artform, Hindi cinema seems content in taking two steps backward, reduced veritably into factory-generated, assembly-line products that are interested in neither singular vision nor voice.
A worrying degree of creative bankruptcy
But, in January, the immediate future of Hindi cinema looked as if it might just cross over the mediocre reality of its current present. Siddharth Anand's Pathaan, a maximalist and silly spy spectacle, marked Shah Rukh Khan's return to Hindi cinema after four years, shattering box-office records and reviving YRF's cachet as a legacy studio otherwise struggling to find a contemporary footing. The film, also starring Deepika Padukone and John Abraham in lead roles, craftily walked the tightrope between the emptiness of escapist entertainers and the playful grammar of self-aware filmmaking.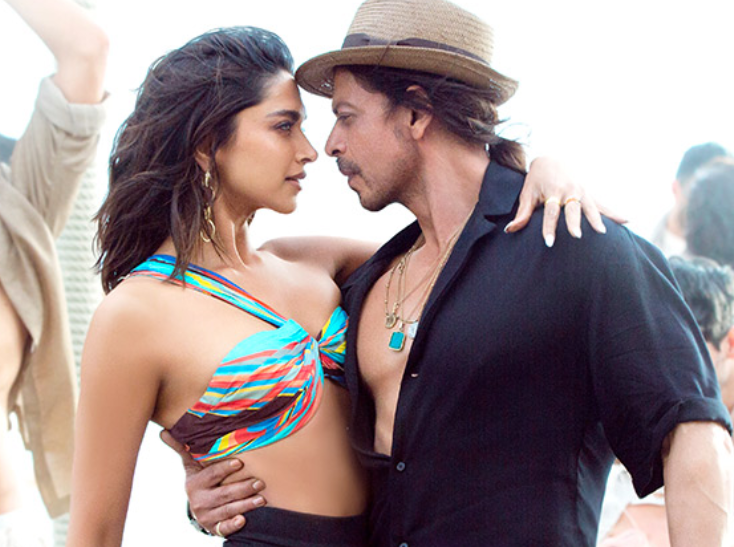 Rather than being bogged down by the baggage of SRK's superstardom, Anand had a clear eye on the past and the present, reimagining a future for star-led big-budget action entertainers that can be crowd pleasing without being self-serious. It's been a while since a SRK-led film has been so committed to seeing him as a charismatic but aging actor and not only as a youthful idea. In that sense, Pathaan still feels like a miraculous achievement, raking in over Rs 600 crore while winking at the mortality of two of the biggest superstars currently working in Hindi cinema.
None of the other anticipated, starry vehicles had either the daring or the lightness of touch as Pathaan. Heck, they weren't even fun. Whether it was Akshay Kumar's meta-angst in Selfiee, Salman Khan's parody of his own cardboard masculinity in Kisi Ka Bhai Kisi Ki Jaan, Rani Mukherji's grating melodrama in Mrs Chatterjee vs Norway or even Ajay Devgn's blank self-consciousness in Bholaa, a film he also directed. That two of these four films listed above are mild-mannered remakes of regional films signal a worrying degree of creative bankruptcy that is now, seemingly embraced and rewarded with open arms.
The template-filmmaking trend
Lack of fresh ideas, an unhealthy reliance on adaptations and remakes, and an overt willingness to rebrand old ideas into instantly forgettable films defined the first six months of Hindi cinema's dismal output. The deafening, definitive debacle of Om Raut's Adipurush — a big-budget mounting of Ramayana that unfolded like a tacky, ill-advised crime against filmmaking — best embodied the embarrassing state of affairs.
Also read: Adipurush review: A flat retelling of India's most famous epic; only Ravana roars
The problem isn't that a large number of filmmakers turned in both critical and commercial failures but more that their pursuits were marked by an absence of the kind of ambition that you would expect from creative-minded storytellers.
In fact, if a list is to be made of the factors that continue to ail Hindi cinema today, the trend of template-filmmaking would arguably be on top. As is the case every year, even the first six months of this year saw a spate of generic hinterland stories, each of them exploiting their small-town setting to justify the maker's own small-mindedness.
Devoid of voice or purpose, these are films that rely on milking contrivances for comic relief and preachy solutions for cheap catharsis. Even the suspects have started to look familiar (Laxman Utekar, Kiara Advani, Kartik Aaryan, Sajid Nadiadwala) and the message-based filmmaking, bordering on the offensive. Watching the gifted Vicky Kaushal (Zara Hatke Zara Bachke) getting sucked into this generic genre for the second time in the last two years certainly feels like a cruel blow.
Also read: Bheed review: Anubhav Sinha's sombre portrait of migrant exodus during lockdown
Then there were films diluted by the derivative perspectives of its makers. Luv Ranjan crushed the potential of Tu Jhoothi Main Makkar with his limited, straight-laced, masculine ideas of gender and relationships, featuring arguably one of the most depressing performances turned in by Ranbir Kapoor. Almost Pyaar with DJ Mohabbat, Anurag Kashyap's listless commentary on modern love on the other hand, suffered from what I like to call "the Befikre syndrome." By which I mean, a scenario in which middle-aged filmmakers end up revealing their age and ignorance in their desperate, surface-level attempts to sound young.
The result are films that conveniently wear a progressive sleeve without being wholly committed to the grammar of that worldview. In a way, Ali Abbas Zafar's Bloody Daddy, featuring a frantic and entertaining Shahid Kapoor, felt like the biggest missed opportunity: a nearly-there film burdened by its maker's penchant for prioritizing style over substance.
The norm for the rest of the year?
The silver linings, then, have been few and far between, equally disappointing in their inability to fully realize their own promise. The bravery of Bheed, Anubhav Sinha's unrelenting portrait of the lockdown, eventually overwhelms its own narrative. Zwigato, Nandita Das's biting portrait of the ruthlessness of the Indian gig economy, loses itself in the scattered storytelling.
Also read: Afwaah review: Sudhir Mishra's warning against fake news is unsubtle but urgent
Even Afwaah, Sudhir Mishra's best film in a long, long time, struggles to get a complete grasp over its tone. At several points, these narratives sacrifice form and technique at the altar of their messaging — but a film isn't defined by the strength of its script alone and the robustness of a film industry can't entirely be judged by the intent of a section of its filmmakers.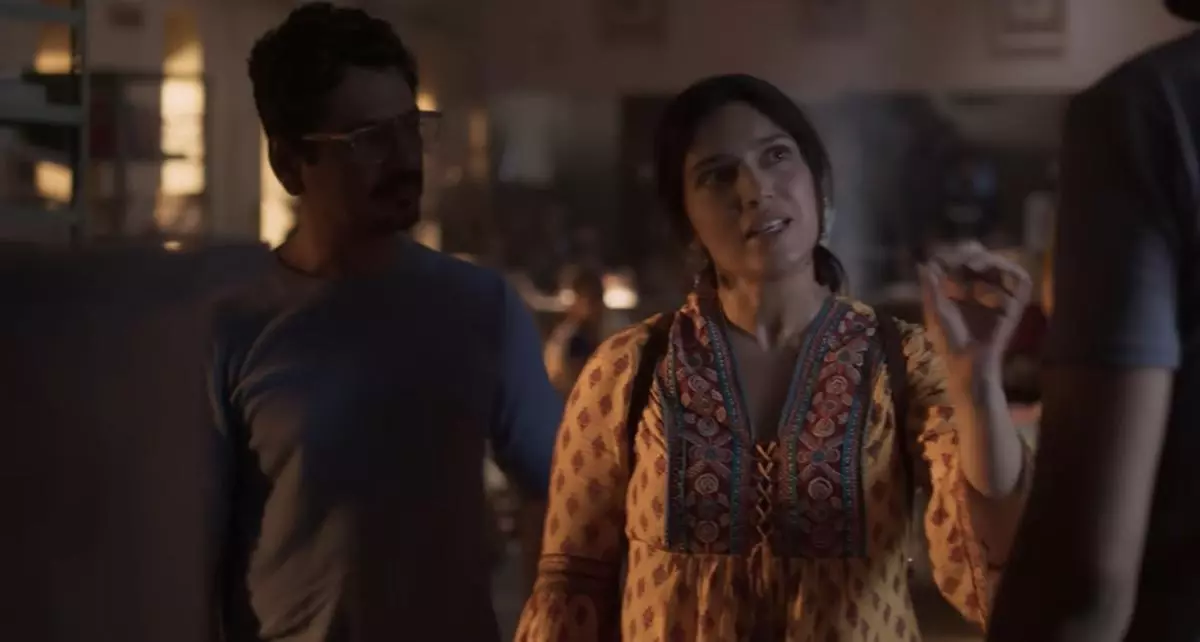 There was a time when Hindi cinema was notorious for taking its audience for granted. Now it feels as if it is taking itself for granted. I'd suspect we're seeing the effects of the streaming era corrupting the ethos and integrity of storytelling in Hindi cinema today.
Streaming platforms in India treat films as a means to an end — offering the illusion of creative freedom and agency while encouraging filmmakers to churn out low-effort, low-stake output as long as they do so at frequent intervals.
In the last six months, even the theatrical releases have started mirroring the kind of complacent filmmaking that is otherwise usually visible in streaming offerings (Mission Majnu, Kachhey Limbu, Kathal, Gaslight). It's hard to shake off the feeling that most of these films were constructed as if they were meant to be watched only once or worse, not at all. It's even harder to come to terms with the fact that this might just be the norm for Hindi cinema for the rest of the year as well.